You are here:
A Healthy Beginning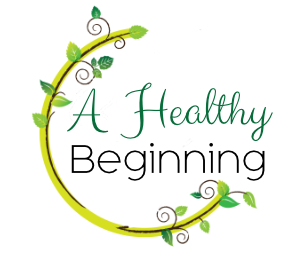 15% off products and services
---
>Receive 15% off one-on-one consultations, online-mentoring packages and Holistic Essentials natural body care products from A Healthy Beginning.
---
Every day we are exposed to hundreds of chemicals – through the food we eat, to the air we breathe, and the products we put on our skin. These chemicals are often toxic and are linked to many illnesses and diseases. It can be overwhelming trying to figure out where to start to protect your family. A Healthy Beginning can be your guide and help you find solutions that really work!
There are many ways A Healthy Beginning can help you, including showing you how simple, small changes can add up to a big impact! They can assess your home and/or workplace and create a personalized guide to help you reduce your exposure to toxins as well as teach you what to look for in body care and other household products. They can also support you in making better food and nutrition choices and help with a healthier pregnancy including postpartum and newborn care.
Their One-on-One Consult includes a free initial consult, a home/workplace assessment, a personalized guide, and a follow-up consult. You can also choose from one of the many workshops on topics such as how to detox your home and make your own natural body care and cleaning products. They also have online mentoring for those who cannot meet in person.
Be sure to check out A Healthy Beginning's Holistic Essentials line of natural, organic body care products, which include baby and mama care products such as Mama Bottom Spray, Baby Wipe Spray, Baby Shampoo and Body Wash, Eczema Balm, and more.
Visit www.AHealthyBeginning.ca for more information. Order products online using your promo code or provide your promo code at the time of booking a service to receive your discount.
Business location has not been defined