You are here:
Apples n Almonds - Fertility Nutrition
Apples n Almonds - Fertility Nutrition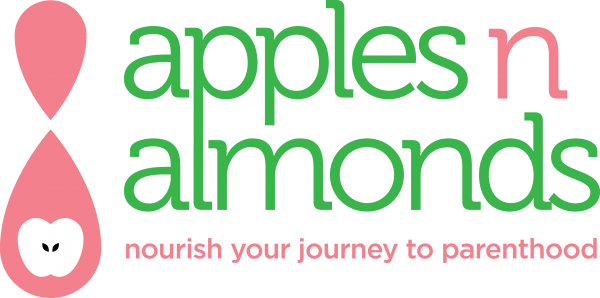 15% off fertility nutritional packages
---
>Receive 15% off nutritional consultation packages from Apples n Almonds.
---
Wanda Matijczak is the owner of Apples n Almonds and a Registered Holistic Nutritionist with a special interest in fertility health. She works with clients to optimize preconception health, and specializes in providing natural approaches to fertility challenges, focusing on the root causes of infertilit, helping her clients conceive naturally and quickly, so they can celebrate their BFP's and enjoy a healthy and happy nine months!
Wanda's unique fertility programs were designed to focus on the complete integration of body, mnind and spirit to achieve whole body health to increase the likelihood of a healthy conception. She works with her clients on cleansing, IUI, and IVF prep and shifting to a nutrient dense, whole foods diet to support optimal hormonal function, egg health and a healthy reproductive system.
As an RHN and mama of two who struggled with infertility and secondary infertility over a period of four years, she can empathize with the physical and emotional struggles her clients go through and is passionate about providing a caring and compassionate approcach to client care.

You may select personalized 1-on-1 sessions or register for the Whole Body Baby group program that opens for enrollment four times per year. Consultations are available online via Skype or over the phone.
Visit www.applesnalmonds.com for more information and enter your promo code at checkout to receive your discount.
Business location has not been defined