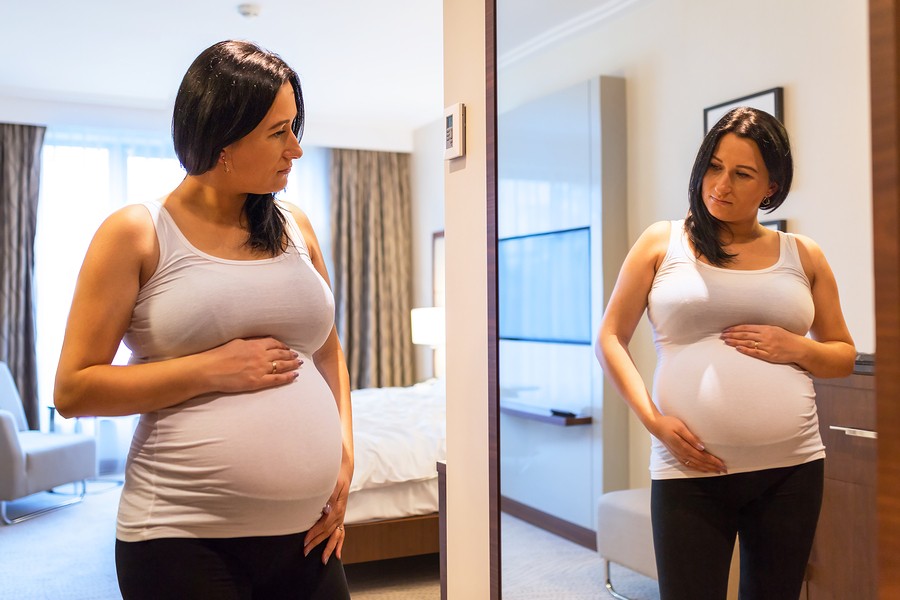 I confess I'm a huge Instagram fan. Beautiful pictures inspire me, from the restoration of 1950's farmhouses, to vintage interiors, new raw vegan meals, to world travel with kiddies in tow. I enjoy reading the captions carefully crafted by those that I follow – who doesn't love a little peek into other people lives? I'll admit it: scrolling through my Instagram feed is my guilty pleasure before going to bed at night.
It may just be because I'm pregnant (baby number 4 is due July) that I'm drawn to the seemingly endless beautiful pictures of pregnant women popping up on my feed daily, at the moment. These women appear positively glowing, confident, exuding health and happiness with tanned shapely bumps, sporting sun dresses with thoughtful expressions and protective hands on their bumps.
Maternity photography is now a huge industry, with women, couples, and families keen to capture precious memories before their new babies arrive. But what if our bodies are not shimmering with hormones, or sporting perfectly formed baby bumps? How do these pictures affect our self image? How do they make us feel about our own pregnant bodies?