13 GTA Restaurants For Healthy Moms To Visit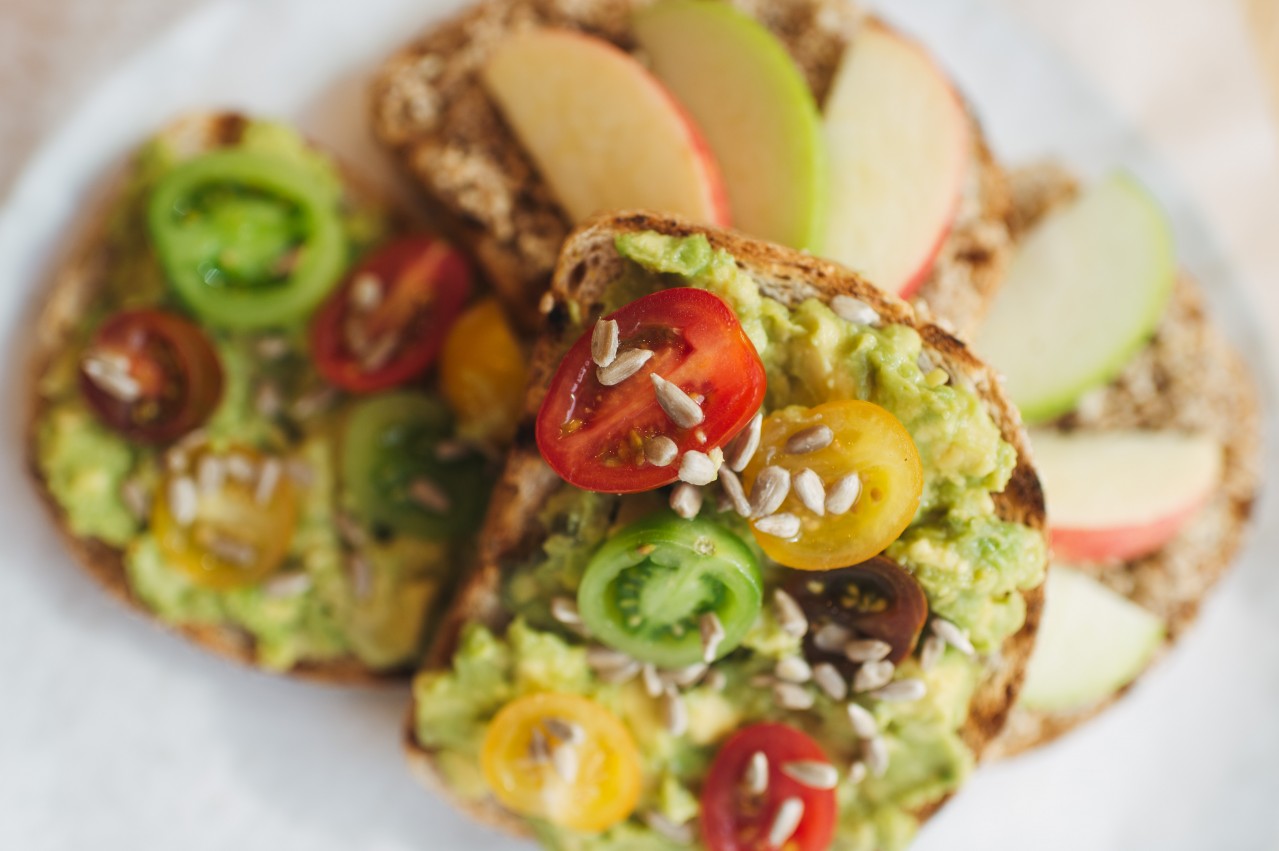 Are the holidays over yet? If you're anything like me (and I hope you are), there's been a bit of overindulging happening in the past week or two. You may also have had it up to here with cooking for large gatherings, so now is the perfect time to kill two birds with one stone: go out to eat something healthy! The Healthy Moms card has you covered in that department.
As promised, it's time to share the places you can visit to get a delicious meal – whether you're planning on eating out or taking out:
Fresh – This place has been a veggie favourite for nearly 20 years now, and with four locations to choose from, you can get some delicious takeout almost anywhere in the city. Find them in the Annex, Yonge & Eglinton, Queen & Spadina, and west Queen West.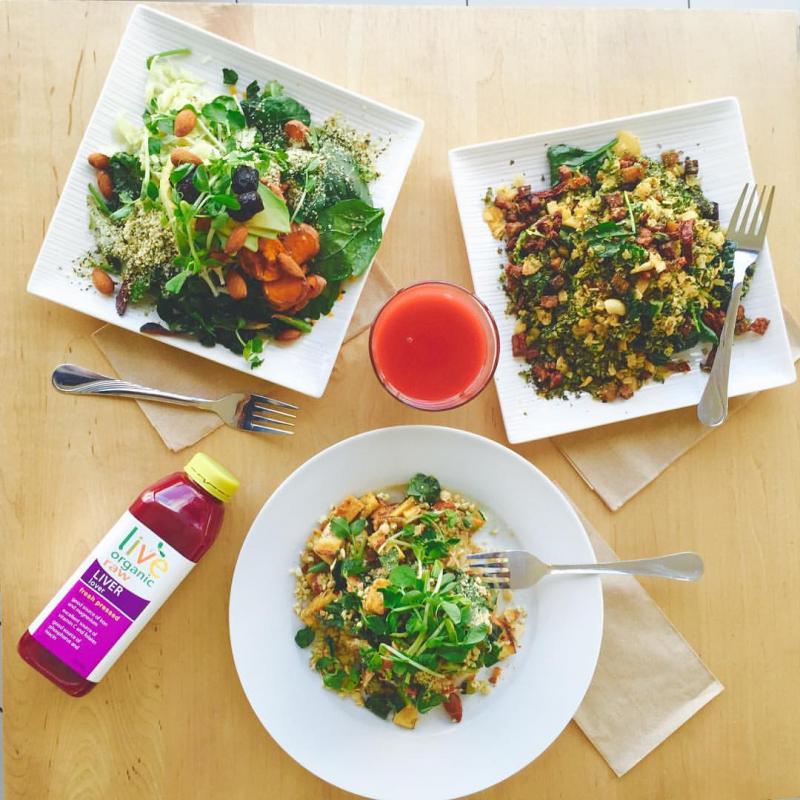 Live – If you've tried and haven't enjoyed eating raw food, then you haven't experienced the amazing food that Live has to offer. This place made eating raw seem cool before everyone else caught on. For those not into the raw scene, you can find yummy cooked food on their menu as well! Find them in Liberty Village and Dupont & Spadina.
B. Good – When you're looking for food with traceability, this restaurant has got you covered. On top of that, the meat is hormone-, antibiotic-, and preservative-free, and they're great with dietary restrictions. Check out one of their five GTA locations: Yonge & Eglinton, Front Street, King Street, Oakville, and Queen West.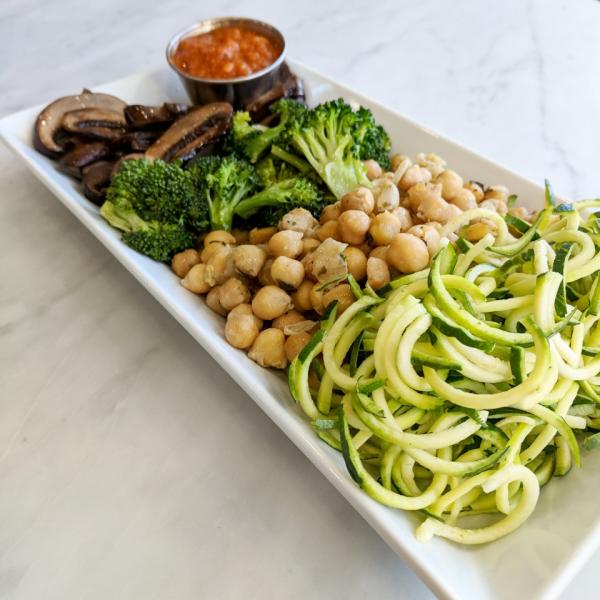 The Simple Kitchen – Craving a paleo meal, or just wanting to eat some quality gluten-free cuisine? This Roncevalles restaurant can help. Breakfast, lunch, and even some dinner options are available.
Thrive Organic Cafe – When your meals are certified by a holistic health coach, you're allowed to brag a little. This café, with 2 locations in the GTA (Etobicoke and College & Bathurst), serves up healthy and delicious vegetarian, vegan, and raw food.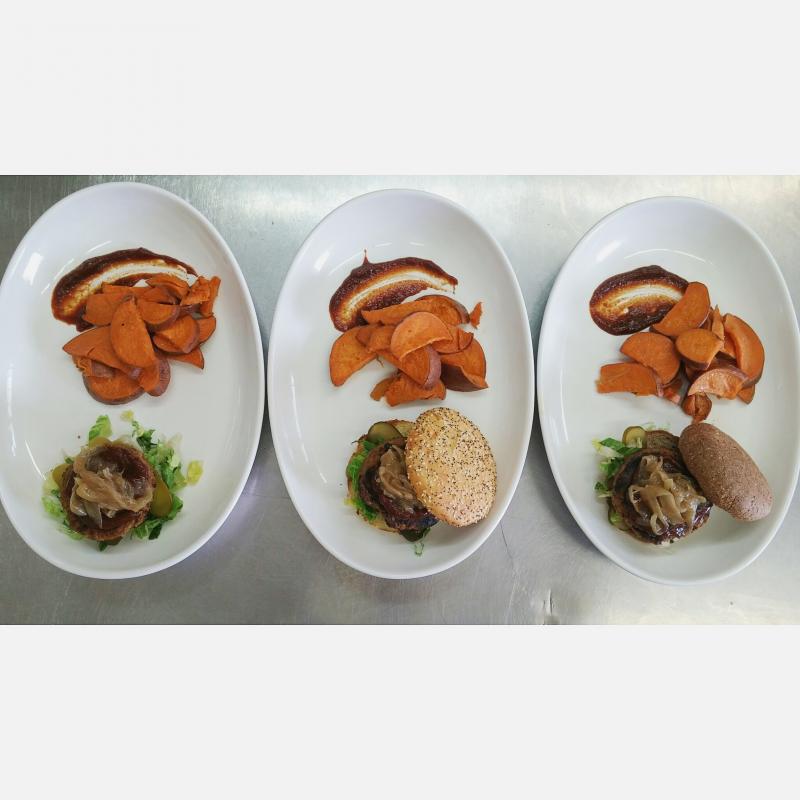 Doug's Public Kitchen – Eat-in, takeout, and drive-thru? Get some delicious vegan food at this incredibly convenient restaurant at Glencairn and the Allen!
Lazy Daisy's Cafe – If you're in Little India, you need to check out this café's award-winning breakfast sandwiches. This is a family-friendly joint, too, so bring the kids and let them play at the Thomas the Tank Engine table!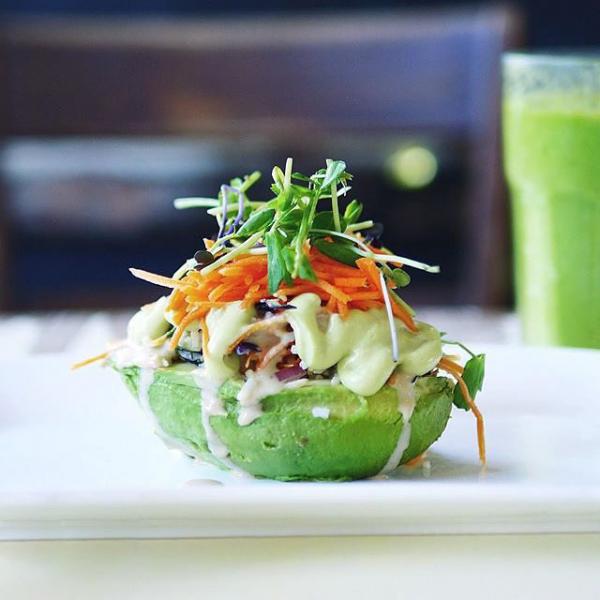 The Beet – An organic café that has everything from organic meat, cheese, and vegan options, all the way to purées for your baby. You can eat in or take out at the terrific Junction joint.
East Thirty-Six – When you're looking for the perfect spot for a casual after-work dinner or a carefully curated dining experience, you need to check out this restaurant and bar in the east end of the financial district. OceanWise accredited and locally sourced foods prevail here.
Yam Chops – A vegetarian butcher shop? If you haven't been here yet, you need to visit this College "butcher" now! Plant-based protein has never looked or tasted so good.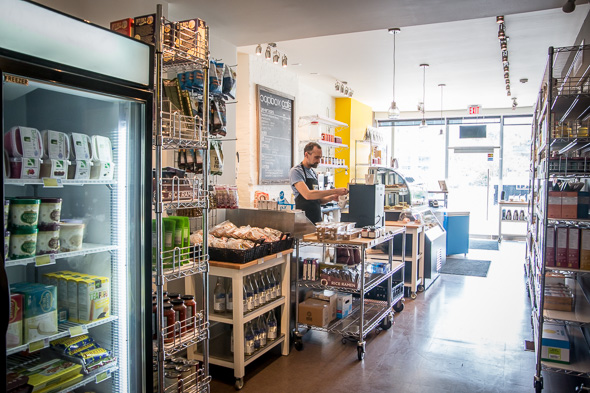 Popbox Mrkt – This is a new take on the traditional corner store. It's convenience gone healthy! If you're near Bloor and Dovercourt and need a quick bite to eat on the go, head to Popbox for healthy treats and grab-and-go meals.
Good Grains – If you're in Etobicoke and looking for a great plant-based meal, check out this grab-and-go shop for hot, cold, or frozen meals for the whole family. Something nourishing for everyone.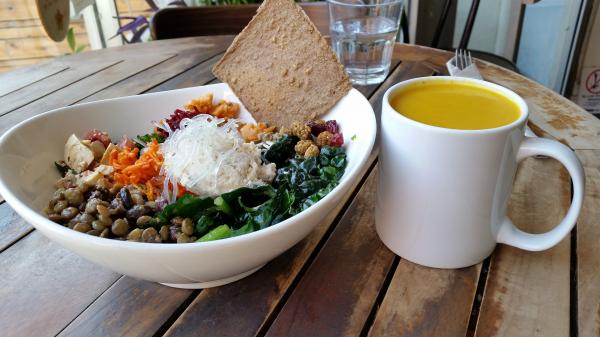 Hibiscus – Kensington Market wouldn't be the same without this local favourite vegetarian and gluten free restaurant. If you want to support local and sustainable businesses where the food is delicious, this is a great place to start.
Don't forget to check out our coffee and snacks post here, and if you haven't renewed your 2017 Healthy Moms discount card, your card expires on December 31. To continue to enjoy discounts at these amazing restaurants and cafés, order your new permanent membership card now. Use this list and aim to hit up all 13 places in 2018. Happy New Year, everyone!
Related Posts