15 Mom Instagrammers to Follow For Lunchbox Inspiration
If you want to pack easy, healthy and fun lunchboxes this year for your little ones, forget staring aimlessly into your pantry and racking your brain trying to think of ideas to fill those new yumboxes.
Simply follow your favourite lunchbox luminary and let your Instagram feed plan your school lunches all year long. Here are 15 of my favourite to get you started.
You can get a big pack of reusable kebobs at the dollar store and use them for endless combinations like this fruit, veggie, and cheese kebab from goodiegoodielunchbox.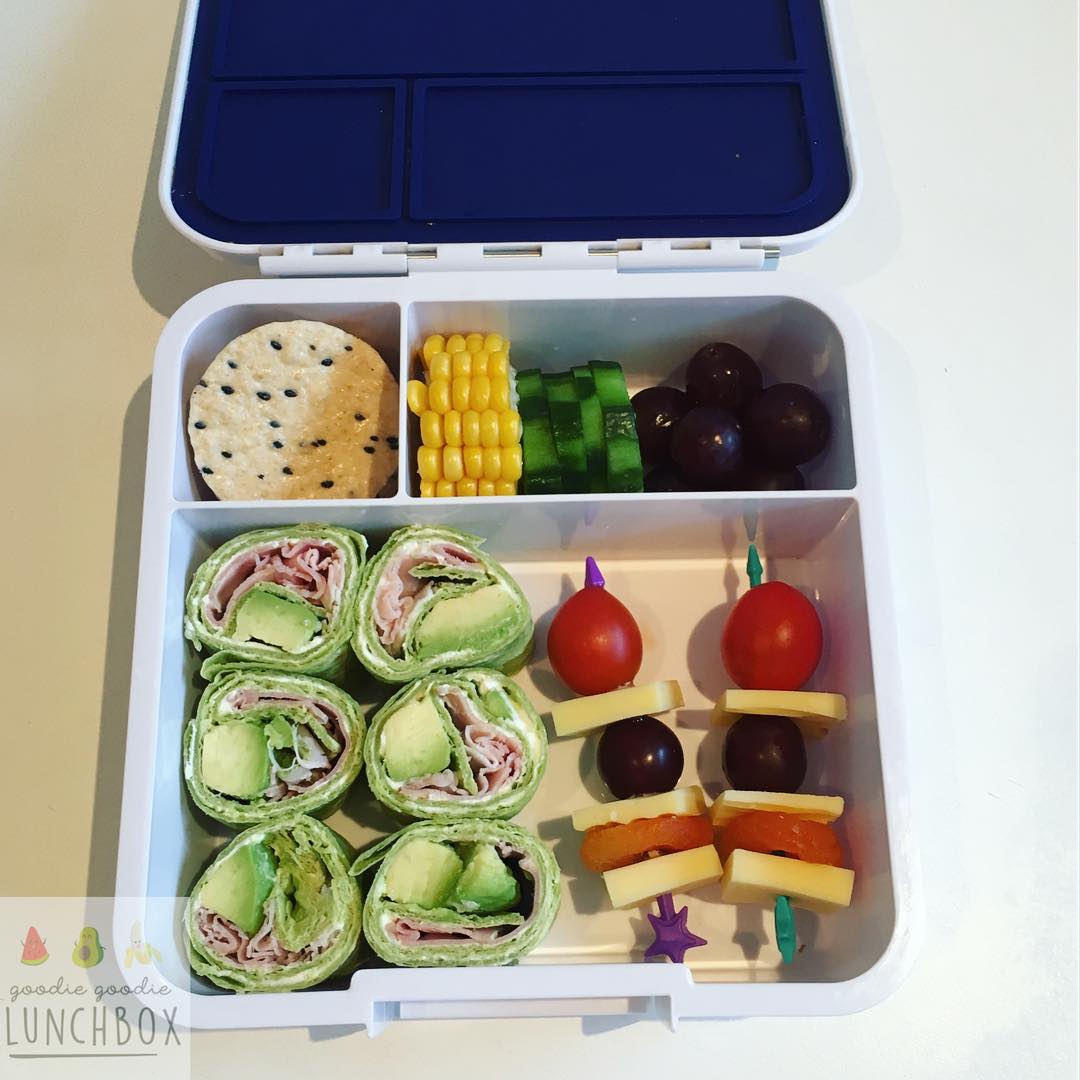 You don't need the star cut outs (but if you want them, you can get a whole set of shape cutters for $10 on Amazon), but how happy would your kid be to get a snacky lunch like this? Whatmykideats is full of lunchbox inspiration and easy kid-friendly recipes.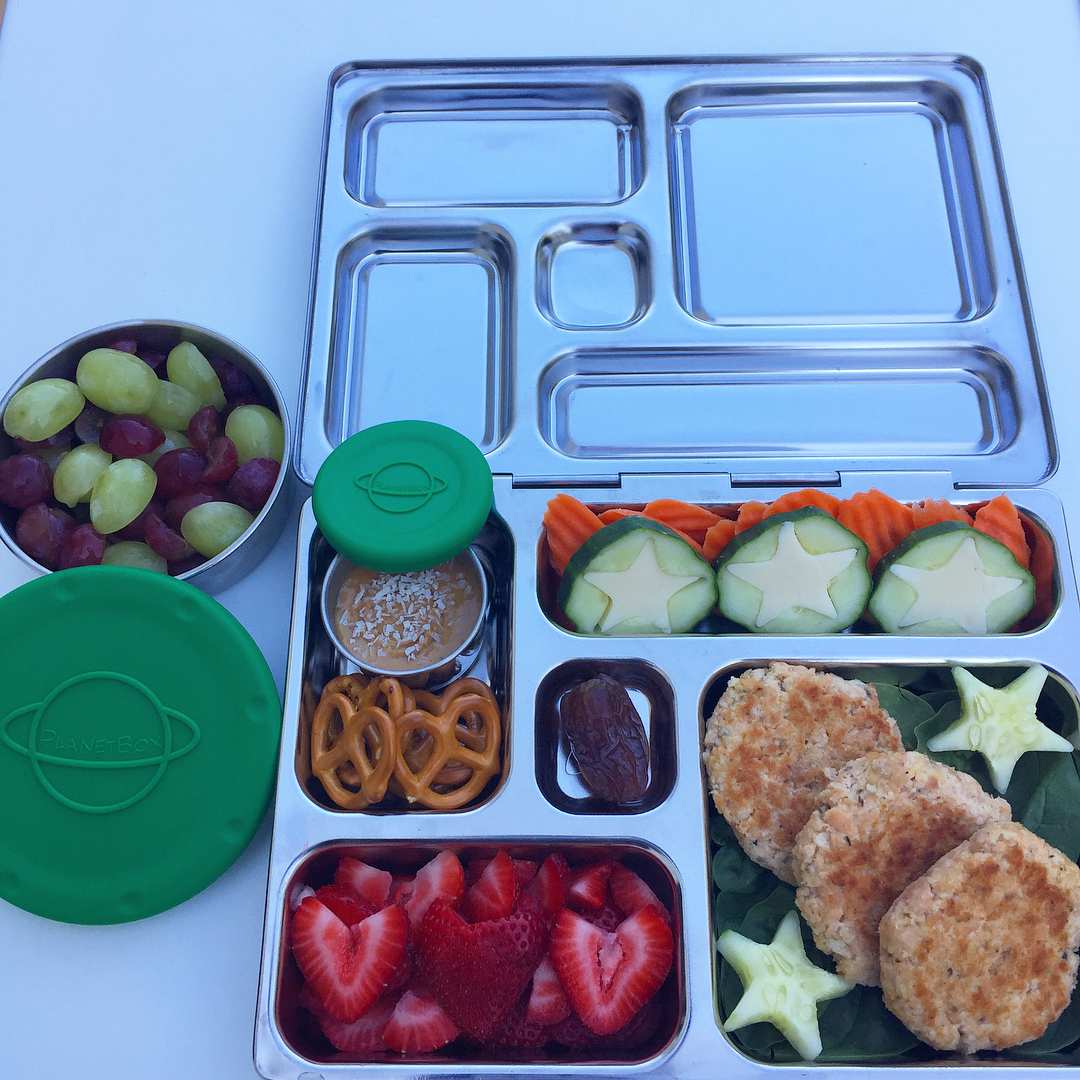 Every day, mom Lauren shares the lunch she makes for her daughter, Landry, and they are full of fun, imaginative themes and food combinations. These fruit pizzas are sure to be a hit!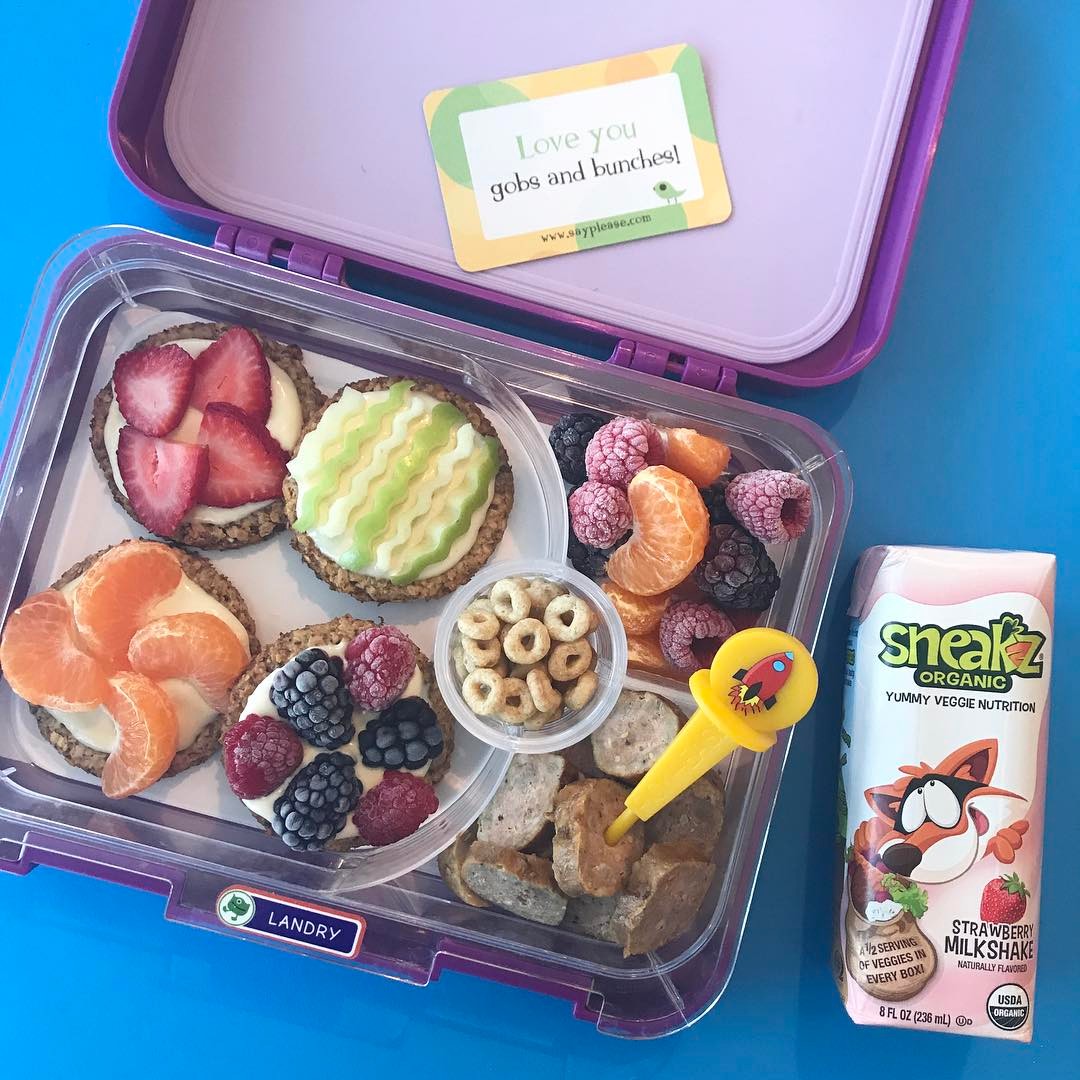 I don't know about you, but I'd love to try a waffle sandwich. Check out all of Holley's lunchbox creations by following Holley or searching #healthylittlelunchbox.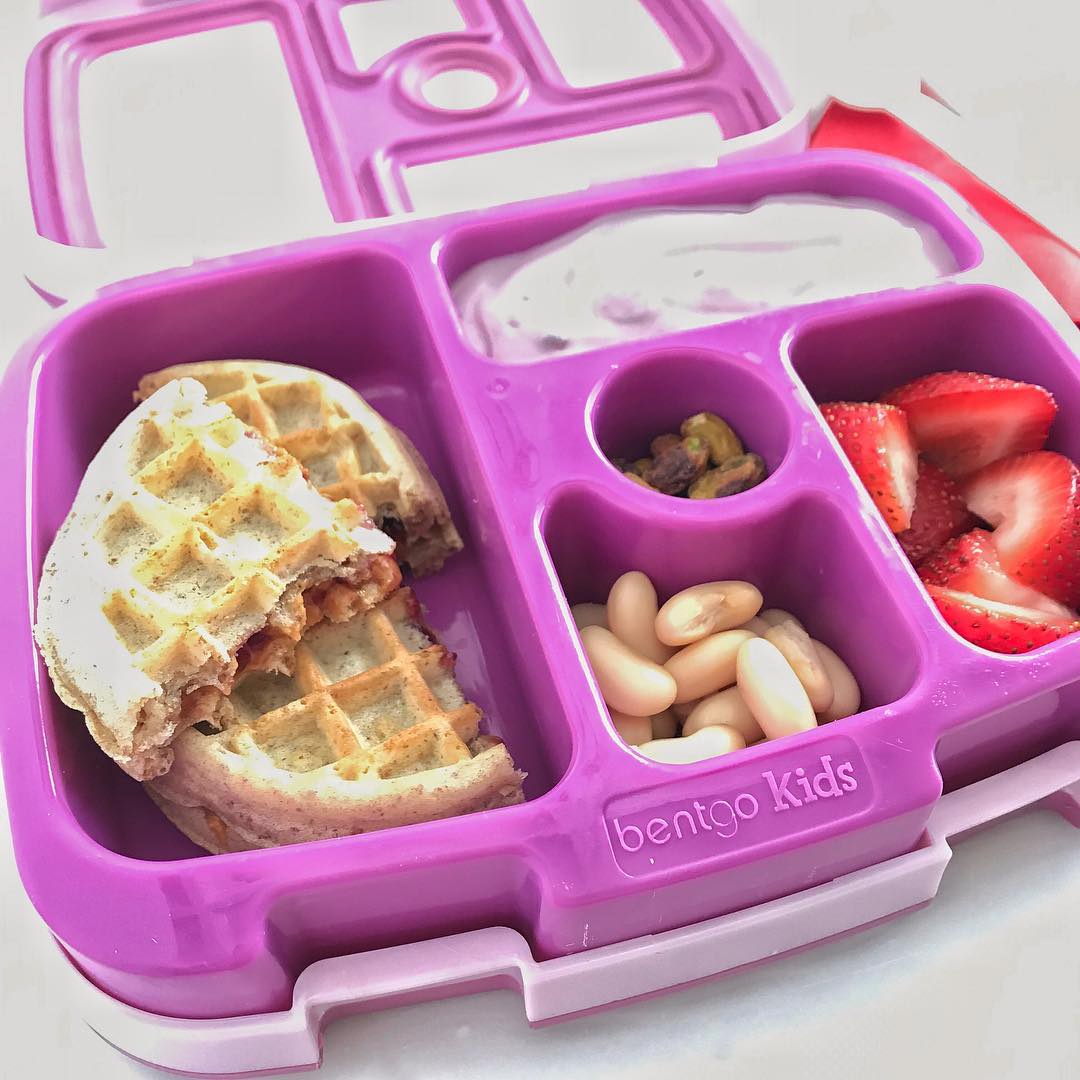 Get ready to be inspired to pack super healthy and beautiful meals. Aviva (one of the Healthy Moms blog contributors, actually) presents nutritious and creative food on her feed for lunchboxes and family meals like these open faced bagel sandwiches with fresh herbs – so fancy!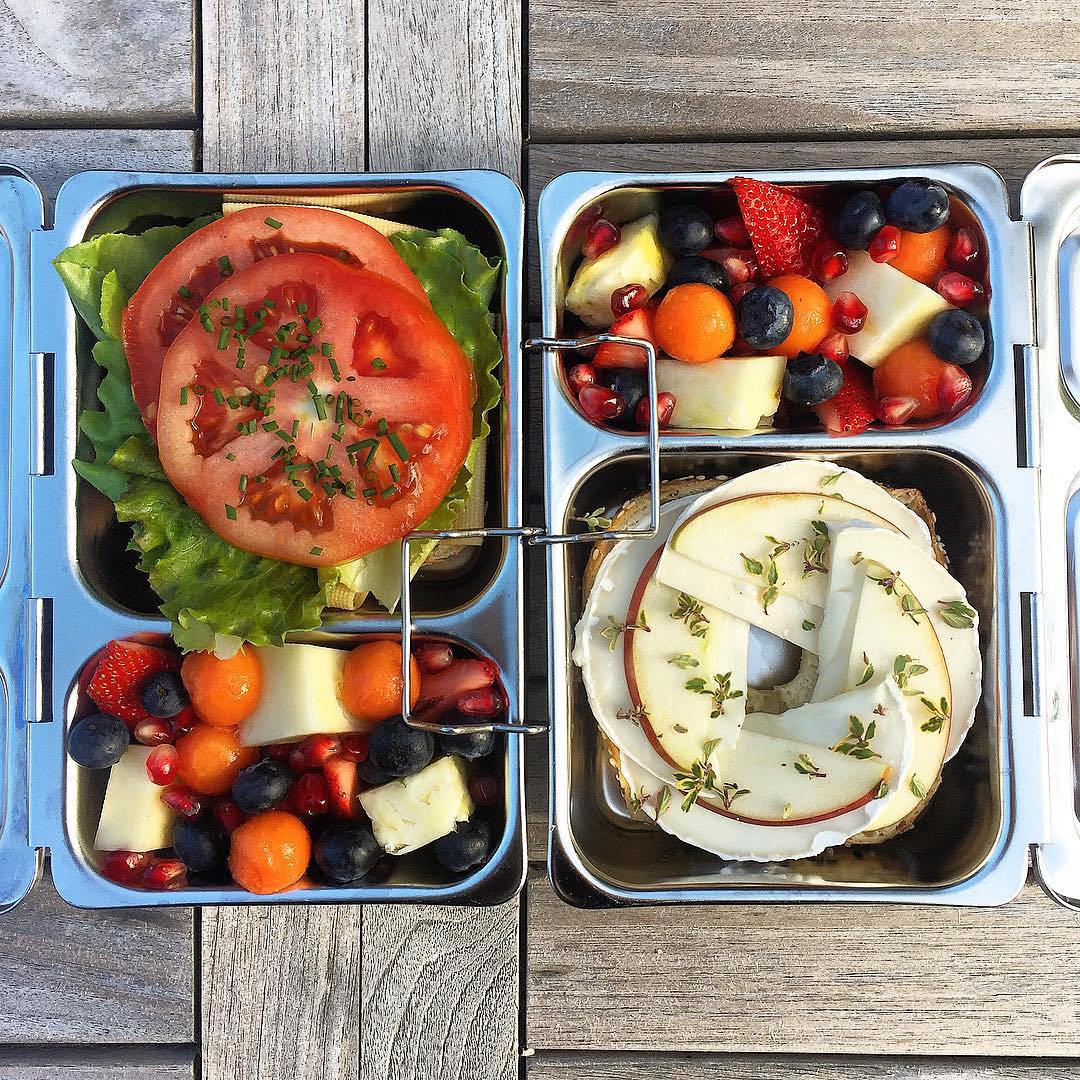 Clios page is mostly a fun collection of food art, so follow along for imaginative ways to make food fun and accessible for your young children. Zucchini pie transformed into an Owl? Sign me up!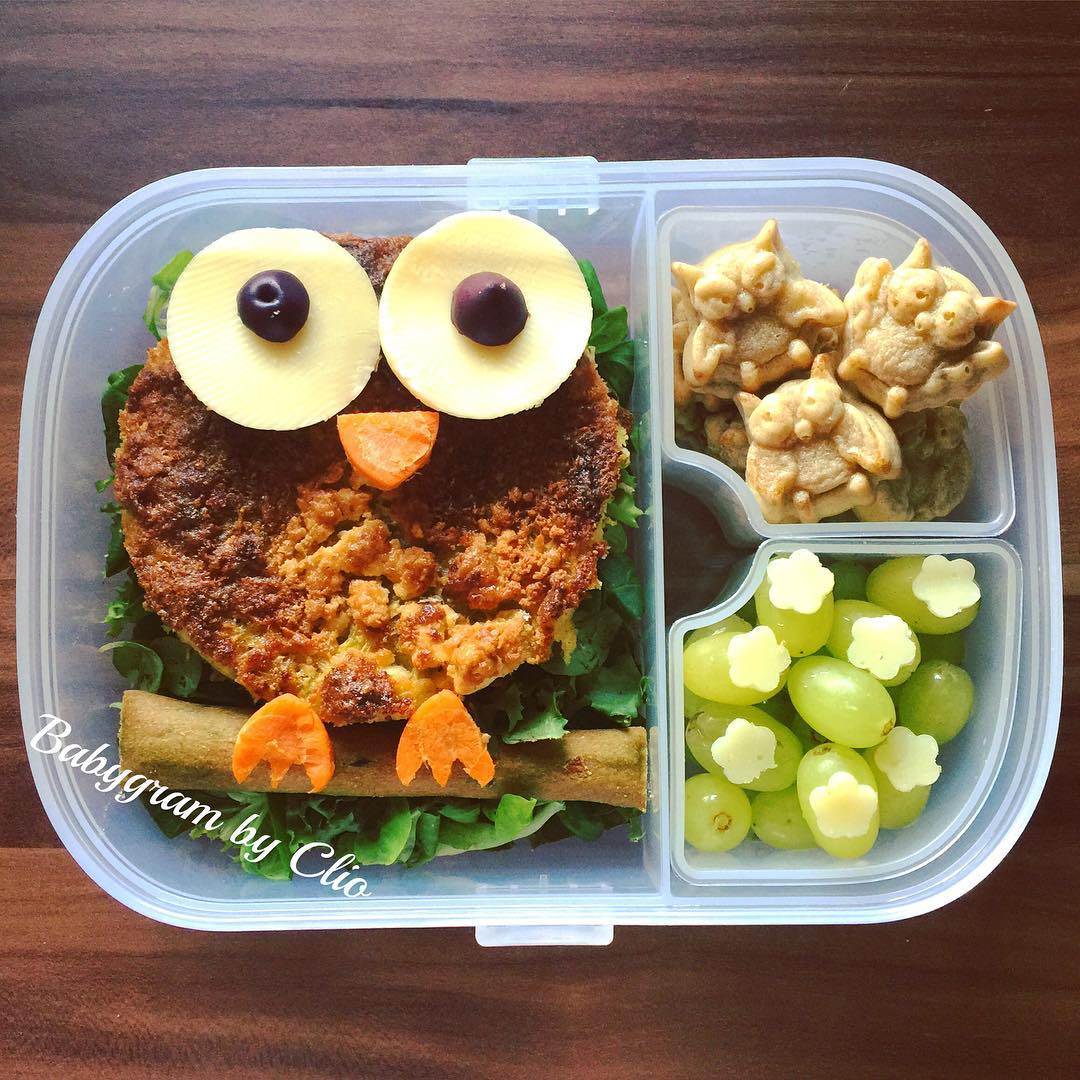 7. Eatsamazing
How cute is this garden inspired lunch complete with little critters? If you're ever in a lunch slump, grab a package of whole grain wraps and your options for pinwheel rollups are endless.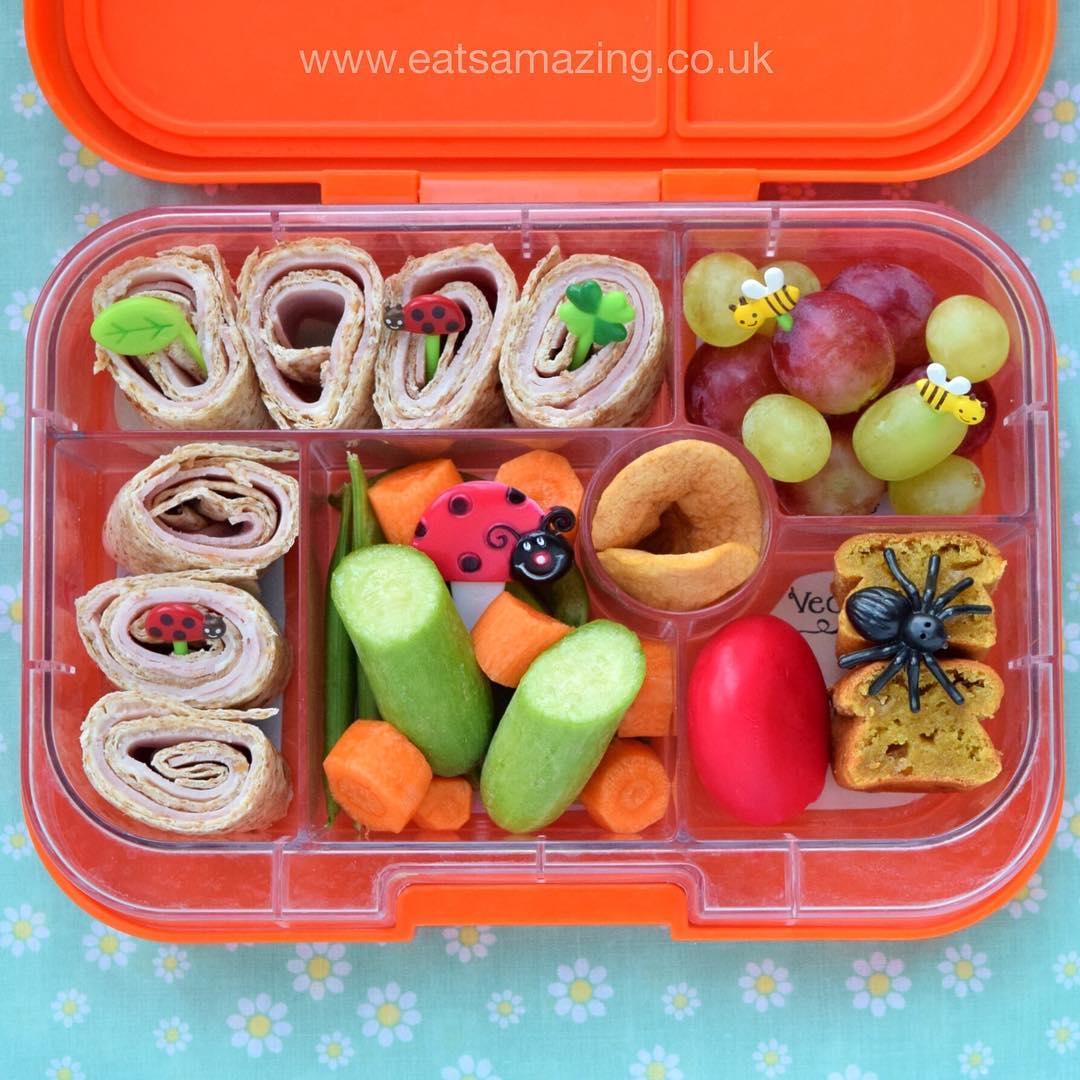 When your kids are sick of hummus, try packing some pesto as a healthy dip for veggies and crackers. Brain-fuelling fats round out this lunchbox in the form of a hardboiled egg and some cheese slices (which I would be eating on that cucumber!).
Build your own cracker sandwich – such a fun idea. Mom Ashley, the voice behind veggiesandvirtue, is a Pediatric Dietician and in addition to kid food ideas she shares actionable wisdom about introducing healthy foods to apprehensive eaters.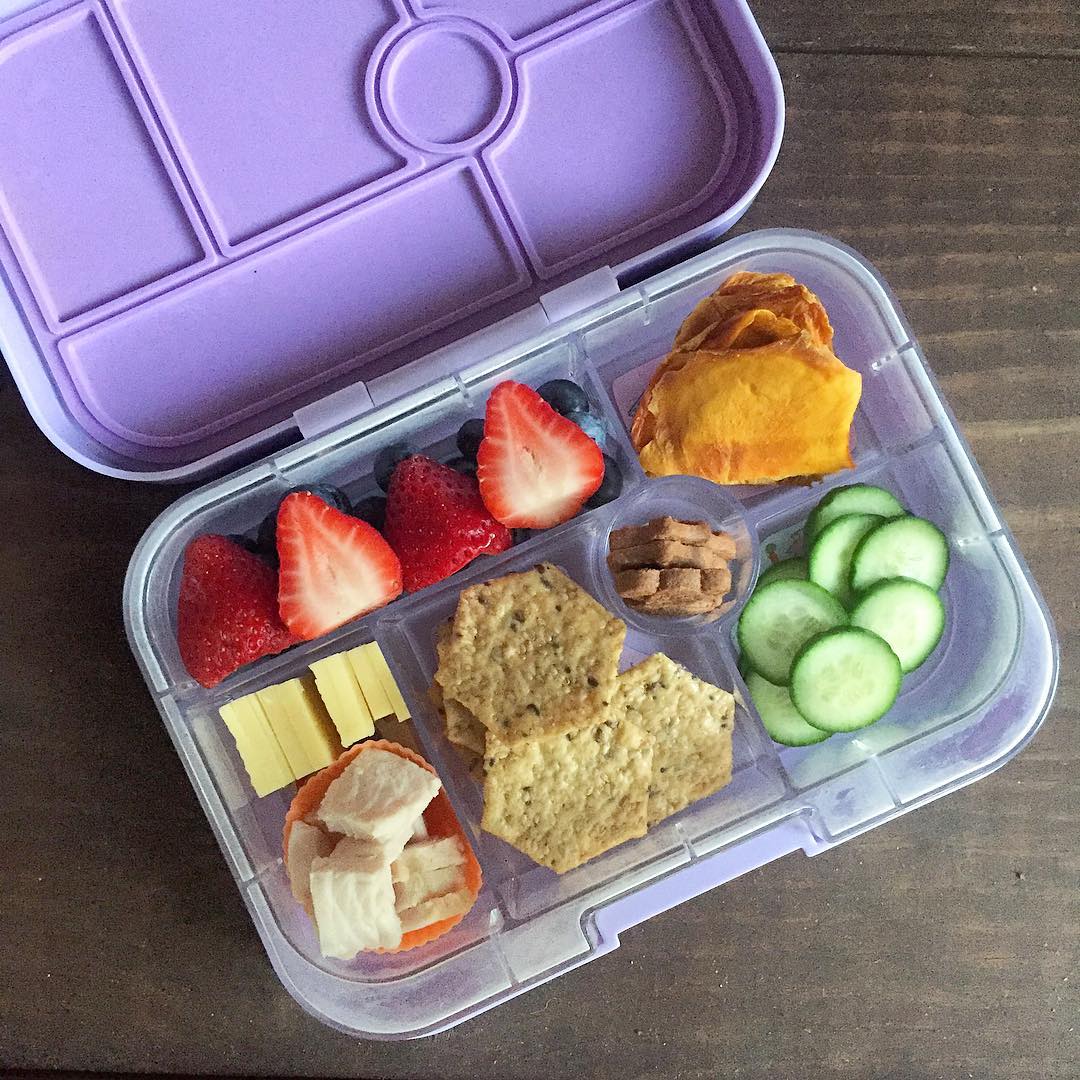 10. Allaboutkids_uk
Wouldn't you love to take this meal yourself? A make your own pasta bar is such a great way to use up left overs and get your kids to eat the rainbow, a sure sign they're eating a nutritious meal.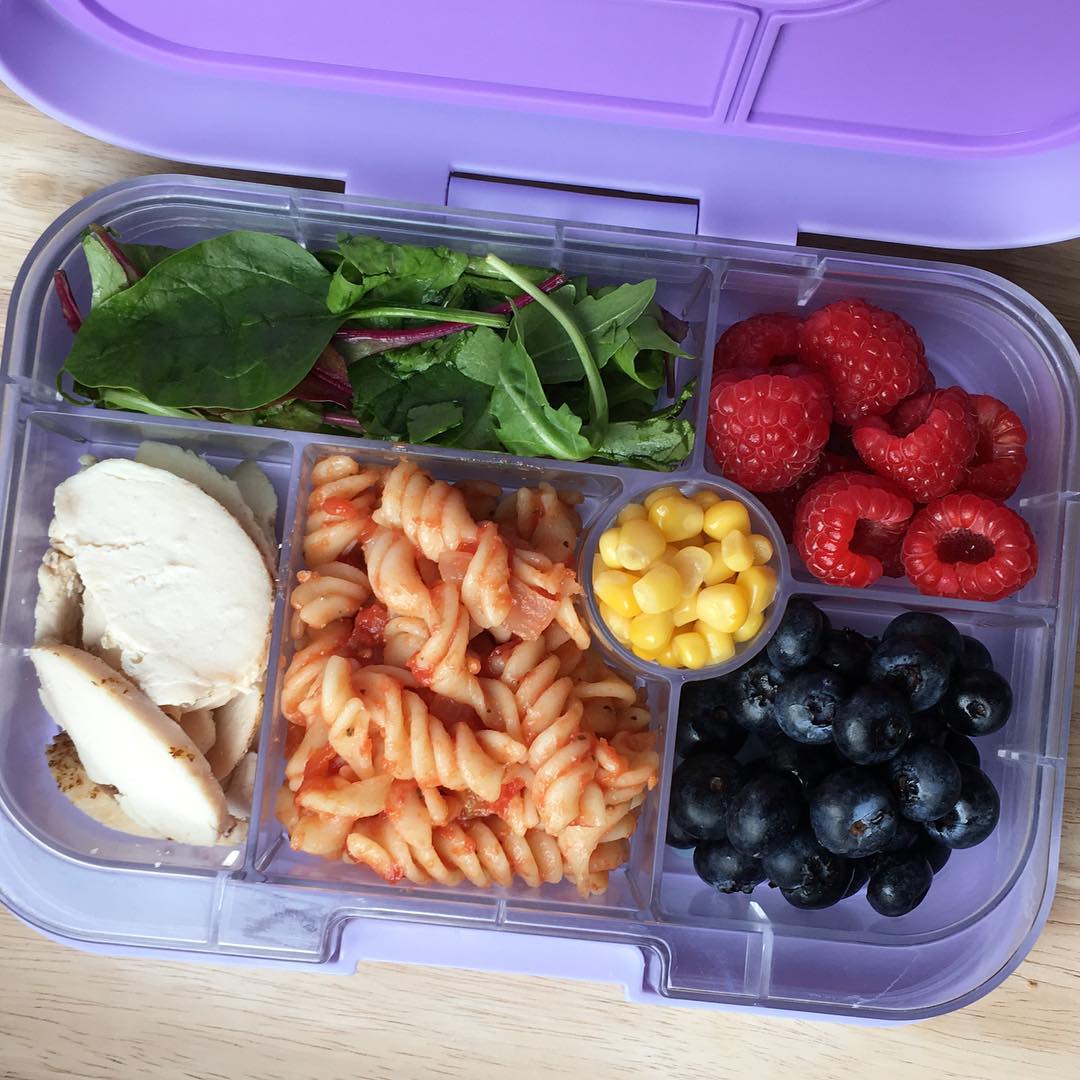 11. Lunchboxland
A feed full of lunchbox ideas, lunchboxland is a source of daily inspiration. I love these pancakes with strawberries and mint, and you can't go wrong with leftover corn on the cob.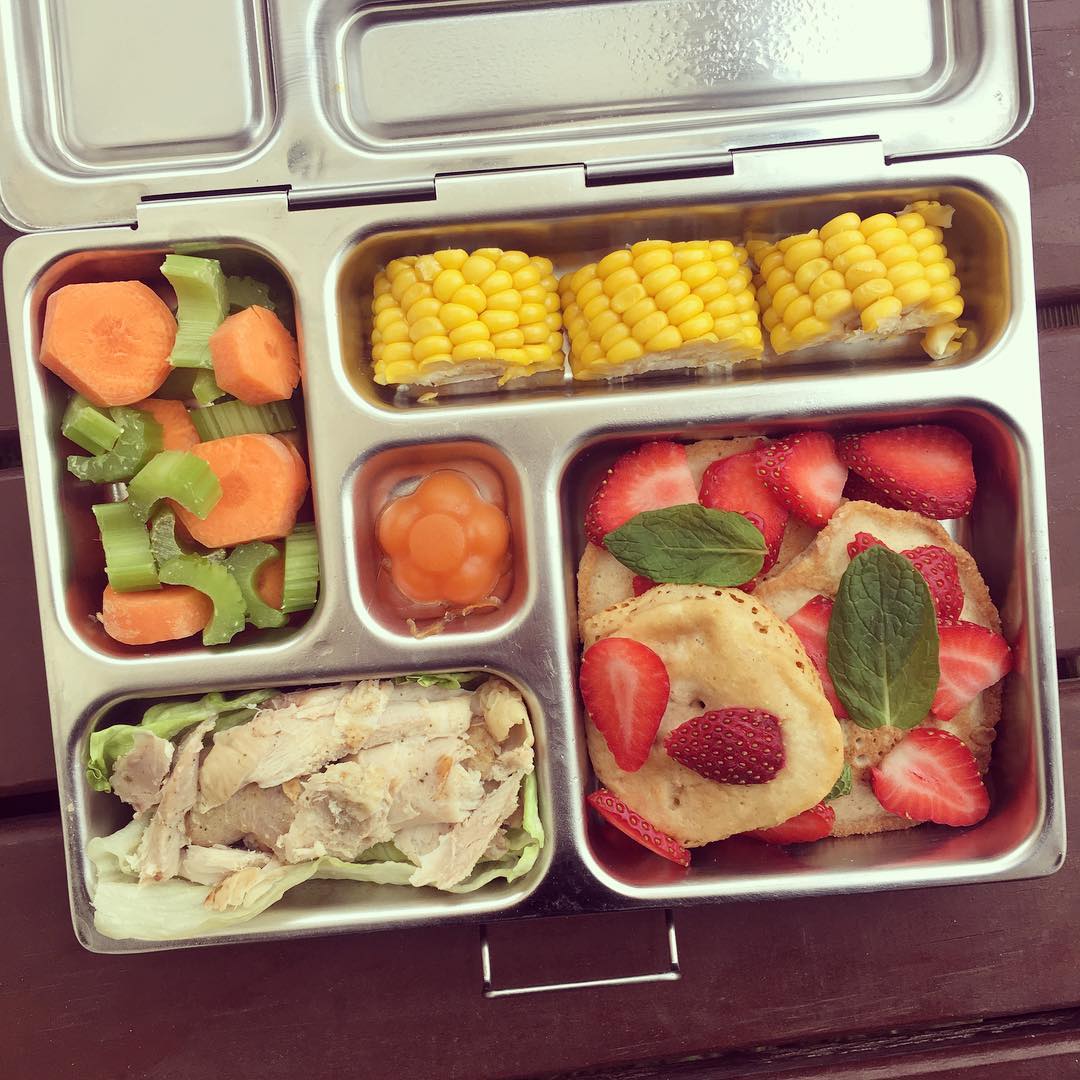 Heather shares tested and delicious kid friendly recipes for lunchboxes and family meals. Having made more than one of her recipes myself, I know she's the real deal. These banana and nut-butter wrap roll-ups are super easy and guaranteed to be gobbled up!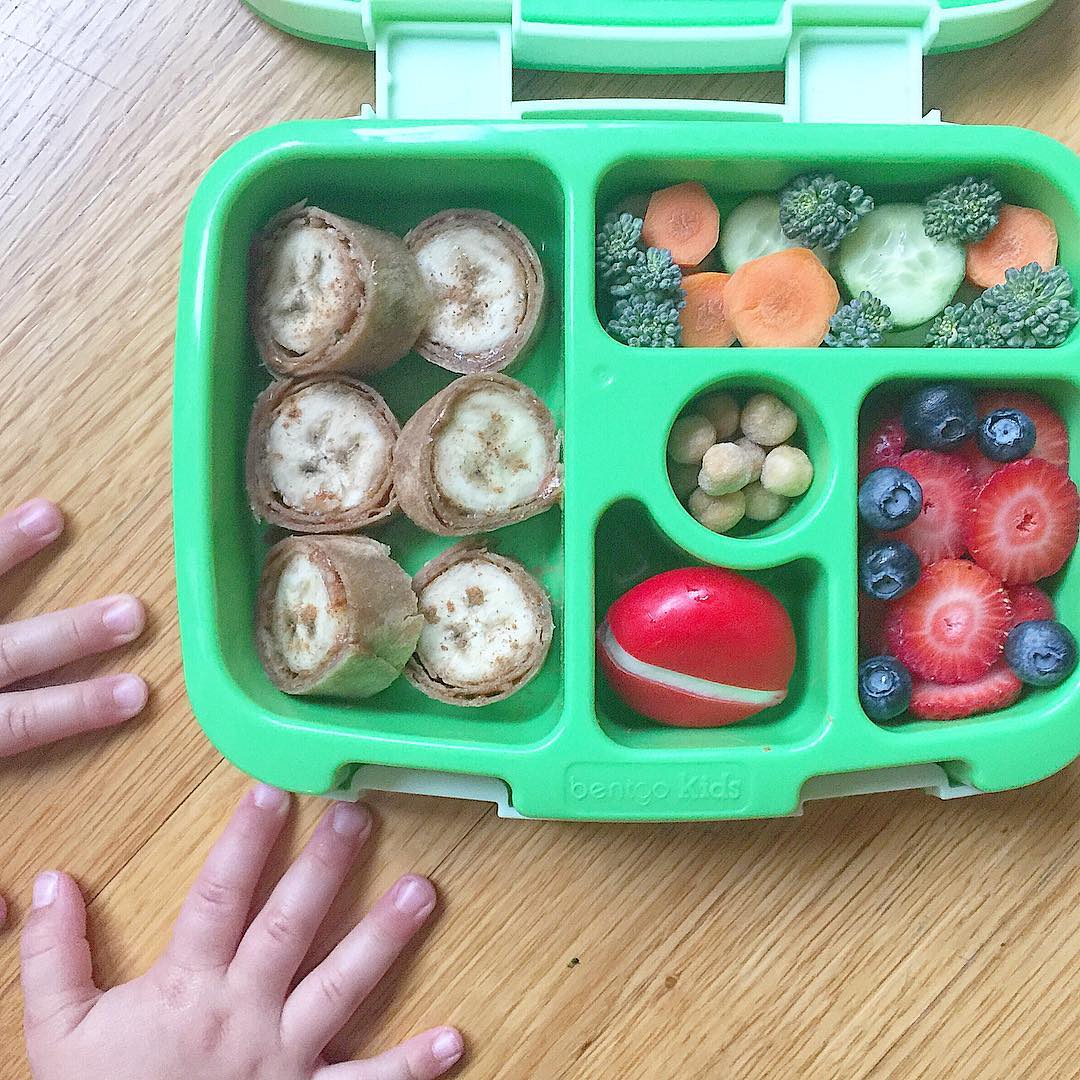 13. Kidgredients
Kidgredients is another page full of easy kid friendly recipes for lunchboxes and snacks. This leftover chicken noodle soup with a side of rainbow deliciousness and a sweet treat is definitely a lunch I can get behind.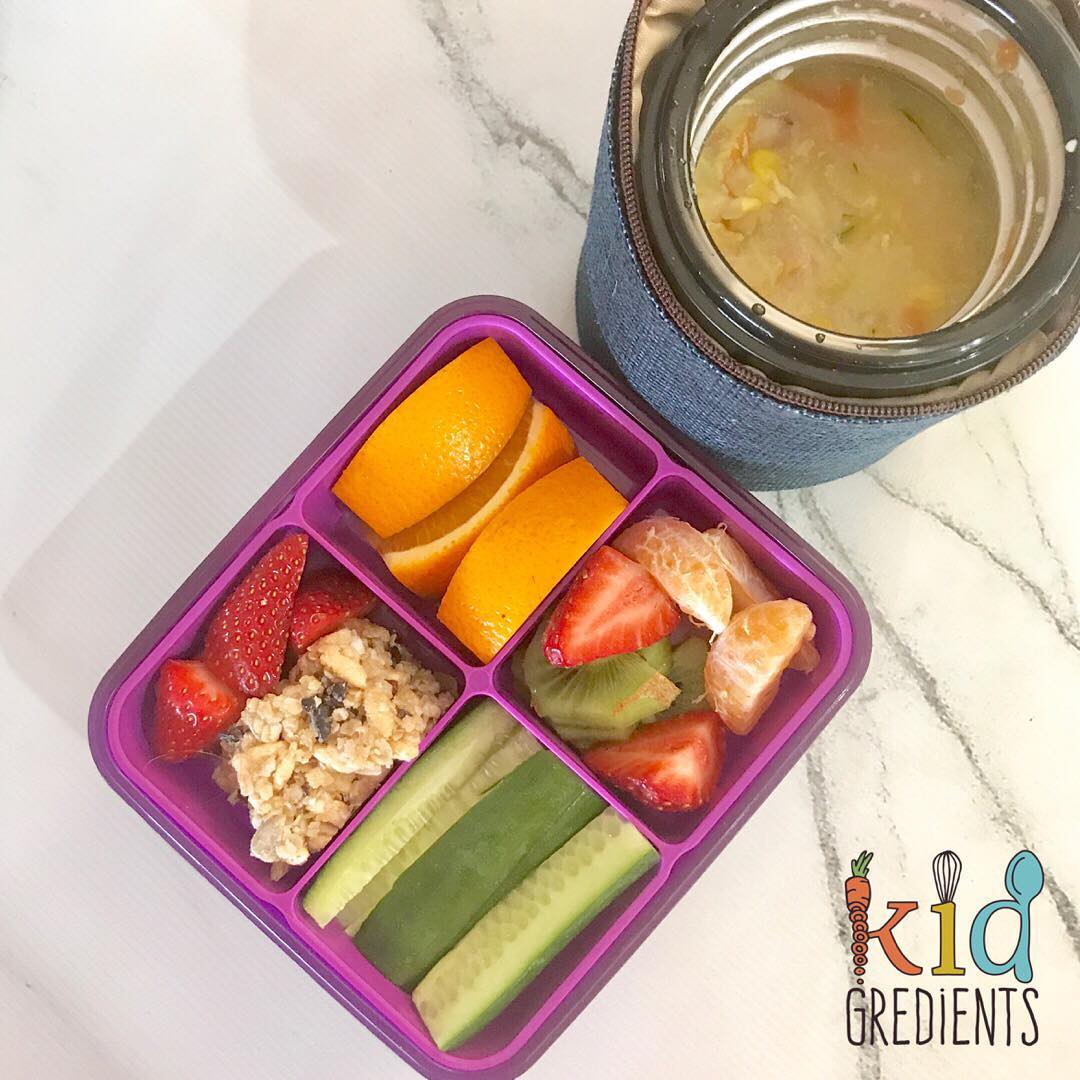 A beautifully photographed page about the life of a foodie mom and her kids, you'll get lots of inspiration scrolling through healthylittlefoodies. Fritters of any kind are perfect for the lunchbox (and for hiding veggies), and this seed topped version is no exception.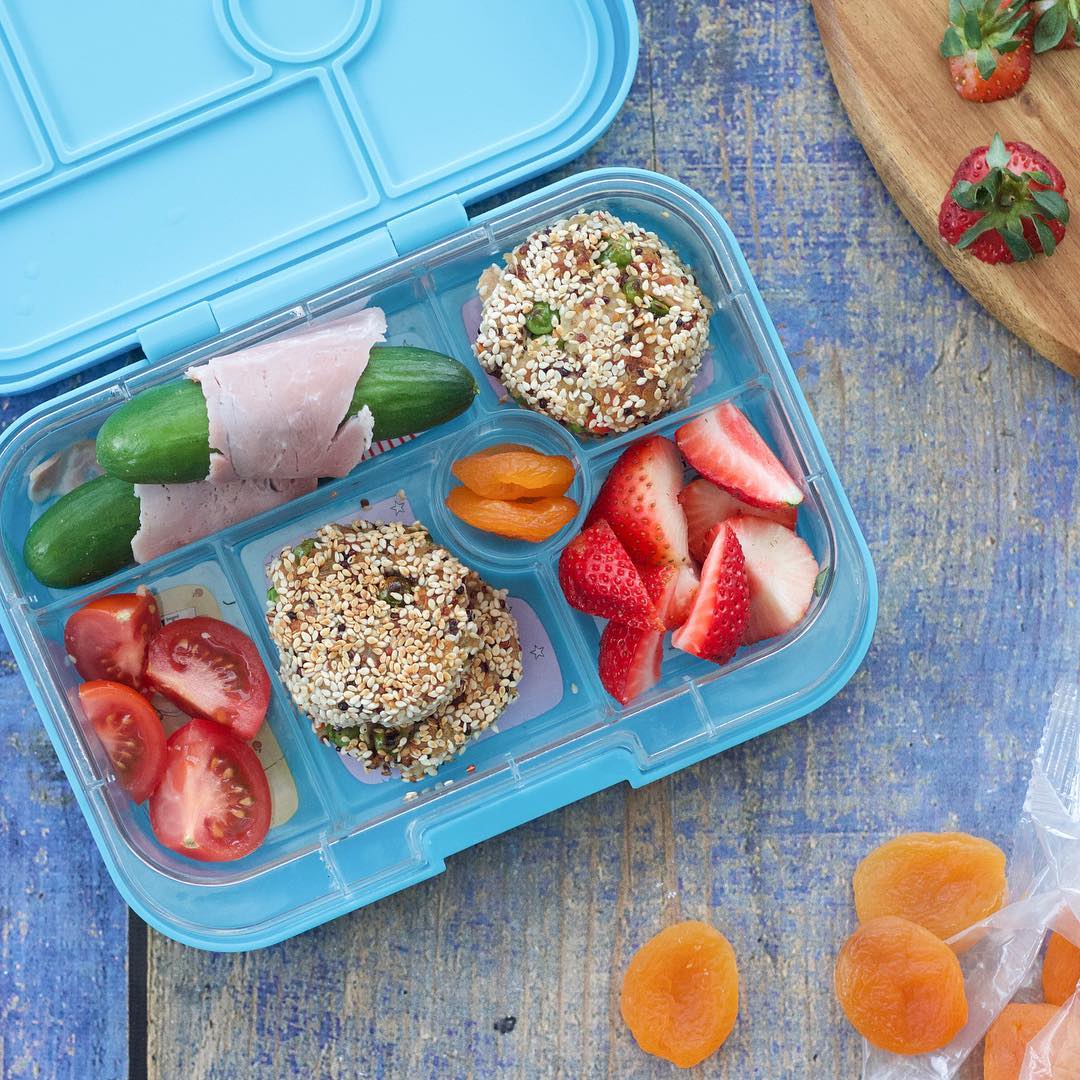 15. Planetbox
A curated feed dedicated to amazing bento box lunches by the makers of the planetbox lunchbox, there are many amazing lunches featured daily!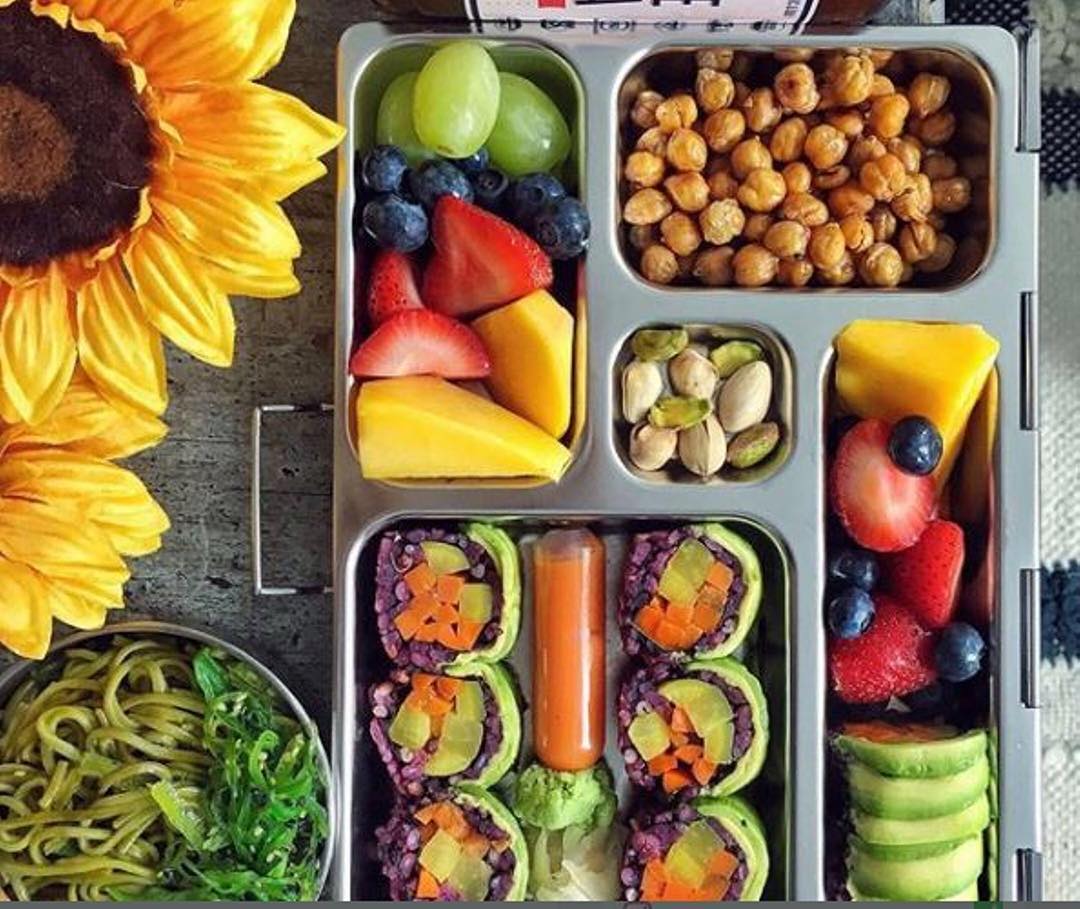 ---
All photos used with permission.
Looking for a bento-style lunchbox for your kids? Save on Planetbox, Yumbox, and more using our Healthy Moms Discount Card at Ninety Ninth Monkey, Ecoexistence, iQ Living, Baby on the Hip, Well.ca, and Dalcini Stainless.
Related Posts