3 Babies, 3 Continents – A Midwife's Birth Story (pt. 1)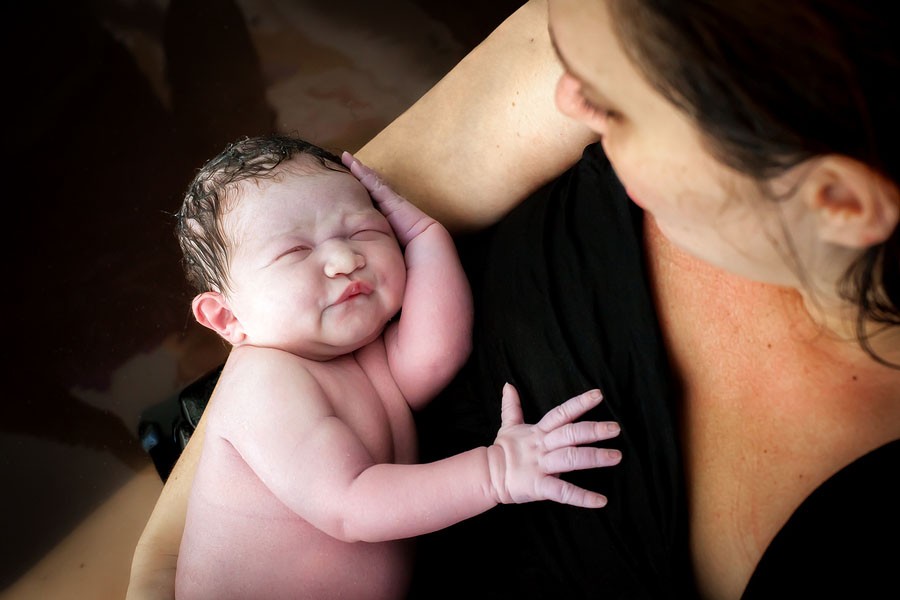 As a midwife who has delivered over 1000 beautiful babies to incredible women across the world, I'm sure it would come as no surprise that I had a very clear vision for my own births.
That vision looked something like this: music from our favourite pianist providing soothing tones during contractions, candle lighting, supported by the people I love the most, breathing my way through the contractions in water with a roaring log fire in one corner of the room at my parent's family home.
Ok, perhaps I was asking a little too much. In truth, I knew that absolute perfection in birth is rarely a reality.
As midwives, we discuss with women, during pregnancy, their expectations for the birth. We want nothing more than to support them in their quest to enjoy a positive birth experience. At the same time, we encourage realistic expectations. Labour is a dynamic event where things can be very unpredictable.
I've experienced birth in so many different contexts – from a small birthing hospital in Outback Australia serving a large aboriginal population, to the corrugated iron shacks in the infamous Kibera slum in Nairobi, to tiny clinic tents in the mountainous jungles of a Congolese war zone. I've experienced miracles and devastating losses. I knew only too well the unpredictable nature of birth, but it still didn't stop me wanting the dream birth for myself.
Baby number 1
I did my first-ever pregnancy test over a fly-ridden, rancid-smelling latrine hole trying desperately to balance and pee on a stick without touching the walls or floor. I was inside the latrine in our living compound in the Congo. Not quite the image of a smiling, excited couple in a pristine white bathroom waiting for 'pregnant' to appear. But to us the moment was life-changing.
From an action-packed first trimester in Africa, we headed back to the UK for the remainder of my pregnancy. Until 36 weeks the pregnancy progressed normally. The final scan however showed the water (amniotic fluid) around baby was low which meant an induction at 38 weeks. My dream of a homebirth vanished and medical intervention loomed. I grieved for the experience I had hoped for, it didn't feel fair, but ultimately the safety of our unborn baby was the most important thing. Despite the medical intervention, I did achieve a very quick vaginal birth with no pain relief.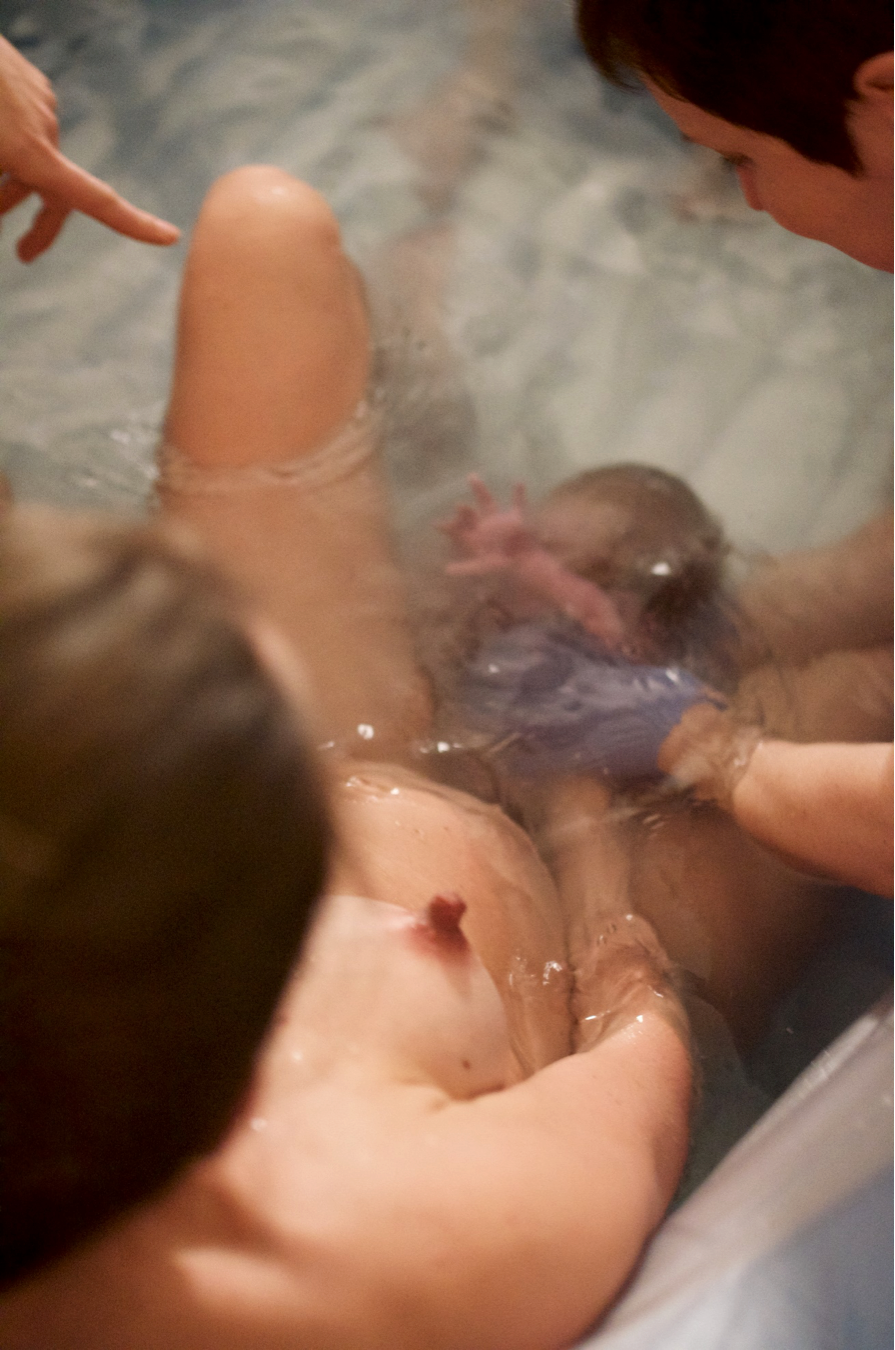 Delhi, India Baby number 2
A faint twinge of nausea in a fog of sleep deprivation? Yes, I was one of the 2% of women who gets pregnant while exclusively breastfeeding a baby less than 6-months old. (I know I know, I should have known better). My entire pregnancy was spent in Delhi. A baby in a sling and a bump. I shopped in local markets, visited temples, and ventured across the city in beaten-up old black and yellow taxis to attend my obstetrician appointments. There is nothing quite like the intense Indian smells; a spicy curry or mountains of garbage combined with the oppressive heat, to turn a pregnant women's stomach. I truly loved our time in Delhi attending prenatal yoga in ashrams and immersing myself in the spirituality of the country. The medical system did not permit midwives, so yet again my baby would be born in a hospital, only this time with an obstetrician. I spent the last 3 weeks of my pregnancy at 5 cm dilated, my doctor terrified that I would deliver en route in the back of a taxi in rush hour traffic, with roads obscured by cows and elephants. And, as it turned out, she wasn't far off: after a mad dash across the city we made it to the hospital with only minutes to spare. Our baby girl born just moments after Jonathan paid the bill (The doctors refusing to put on her gloves and deliver my baby until we had paid).
Her middle name is Malia – strong and beautiful in Hindi.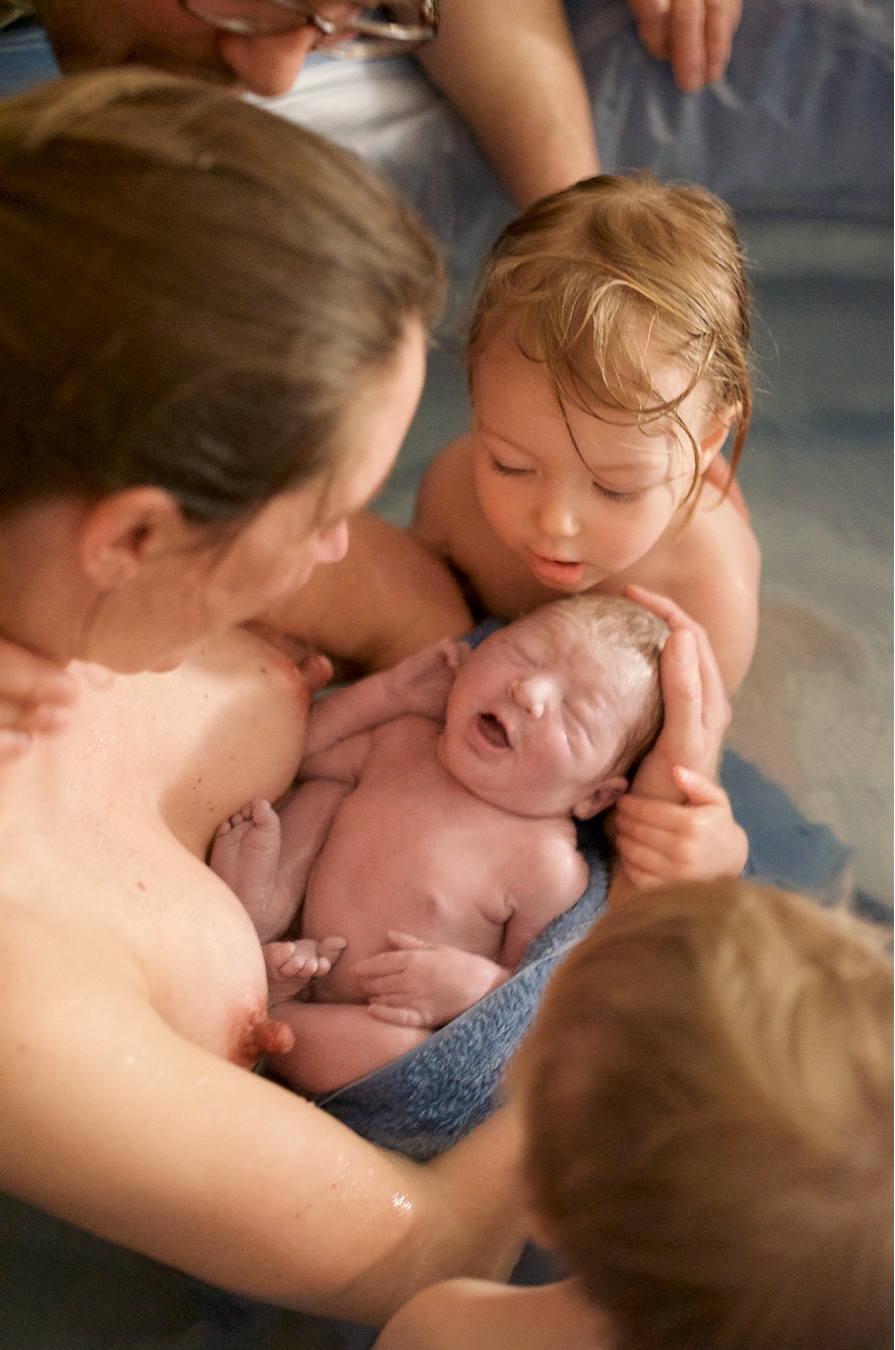 Third time lucky, our Canadian baby.
I enjoyed a healthy pregnancy (albeit an exhausting one with 2 other kiddies under 3 years) and received my care from 2 amazing midwives in the Midwifery Alliance Practice. My Mum arrived several weeks before my due date, the birthing pool on standby in the living room, good friend - a professional photographer - had agreed to be on standby to capture the birth. The scene was set. We were ready!
At 5.30 am I made the calls and assembled the team. The contractions were very mild. We all drank tea and chatted while we filled up the birthing pool. The midwife arrived; I entered the warm pool. Theo and Isla wandered downstairs just before 6 am. We had planned for them to be in the pool if it felt right, and it did. They whipped off their pyjamas as soon as they saw me and hopped in. A few pushes later, our baby boy was born. It was birthing perfection. There was so much love and positive energy in that room. It was a dream come true.
Related Posts