3 Healthy Sweets For Your Kids (With Recipes)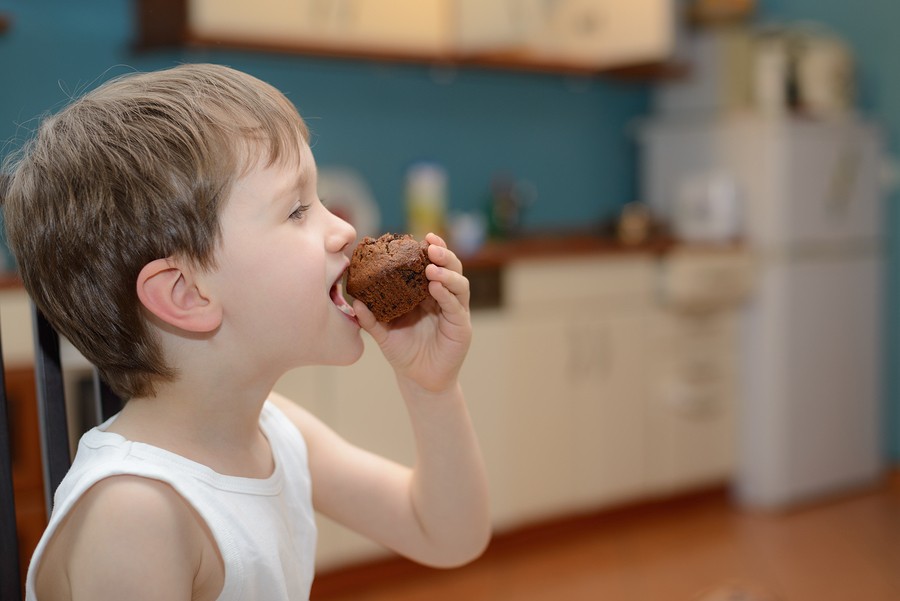 Once kids become old enough to understand what the word "treat" means, they basically spend a good portion of every single day asking for one. The problem, of course, is that we can't give our kids over-processed, sugar-laden food all the time. Well, we can but the result is less than ideal. I'm definitely running into the treat conundrum myself, even with my 2-year-old, who once (okay, last week) made his big sister late for school because of the meltdown he had when I refused to give him a treat for breakfast.
Aviva Allen, our Healthy Mom in Chief, has some great thoughts on this topic, and I asked her to share them with us:
"I try to avoid using the word "treat" when it comes to sweet foods because it makes it feel like a reward for good behaviour and elevates the status of those foods. It's like those cookies you give to your dog when they sit or roll over. Sweet foods can have a place in our lives just like any other food. Moderation is key."
Brilliant, right? As well, she says,"I try to make my recipes as nutrient-dense as possible. In all of the recipes in my Sweets & Snacks section, you will find either a fruit or vegetable or quality fats such as avocado, coconut or nuts and seeds" and you can see this for yourself in the recipes I've included here.
The first recipe is a chocolate pudding made with avocado, instead of pudding mix. I'm already feeling better about my choices! I remember when that documentary with Woody Harrelson came out about 15 years ago, there was a woman who came up with an avocado-based chocolate pudding that sounded just heavenly to me. I will admit to trying it and being horribly disappointed, because it still tasted more like avocados than chocolate pudding. Thankfully, Aviva's recipe is a lot closer to the pudding part than the avocado, but it's still better for your kids!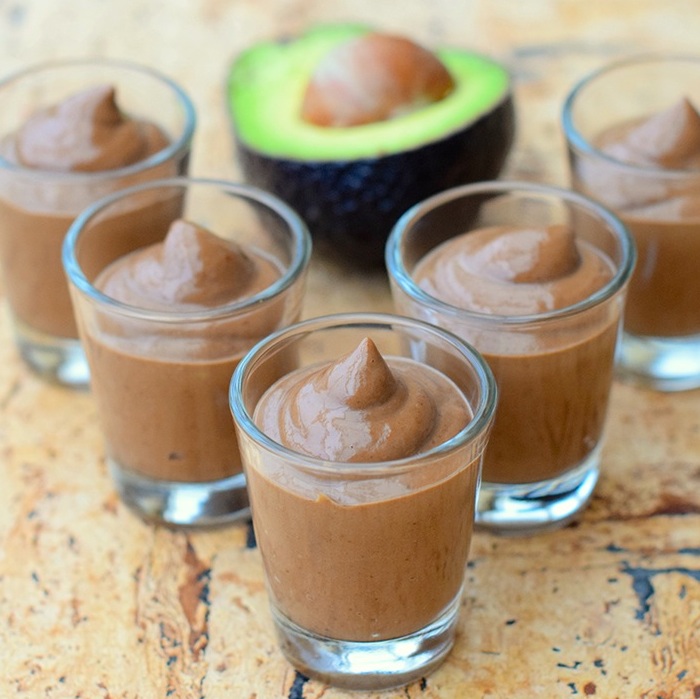 Chocolate Pudding
Ingredients
2 RIPE AVOCADOS
1 large RIPE BANANA
6 Tbsp. RAW CACAO POWDER*
6 Tbsp. MAPLE SYRUP
1/2 tsp. PURE VANILLA EXTRACT
1/4 tsp. SEA SALT
Procedure:
In a food processor, combine all ingredients and blend until smooth. Serve immediately or refrigerate until ready to serve.
My kids adore muffins, but after getting their paws on some chocolate ones early on, they are decidedly pro-chocolate and against pretty much any other type of muffin. The answer? Aviva's yummy chocolate zucchini muffins, which get veggies in your kid that they won't even taste!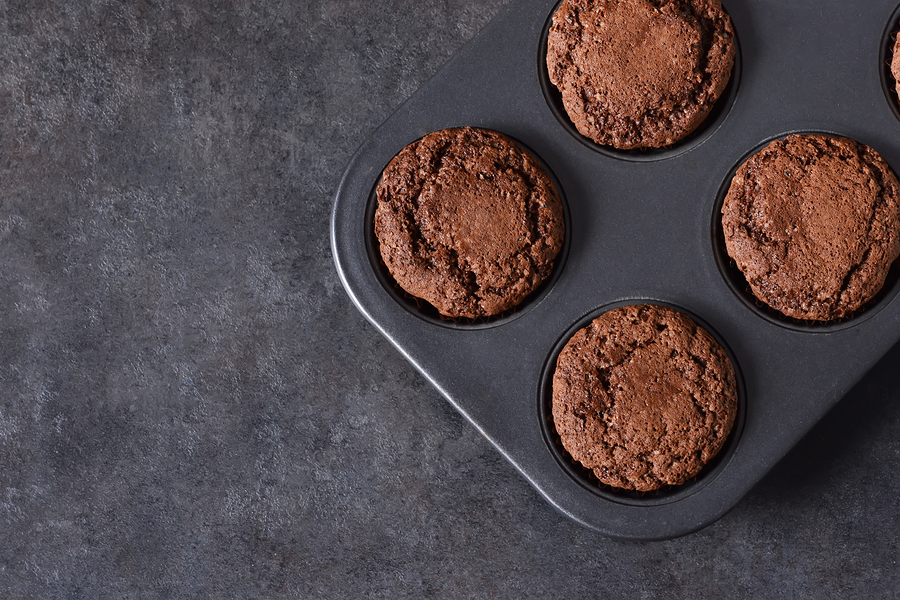 Chocolate Zucchini Muffins
Ingredients
2 cups WHOLE SPELT FLOUR
1/2 cup RAW CACAO POWDER*
1 1/2 tsp BAKING POWDER
1/2 tsp BAKING SODA
1/2 tsp SEA SALT
1/2 cup UNSWEETENED COCONUT MILK
1/4 cup COCONUT OIL (warmed just enough to turn into liquid)
1/2 cup PURE MAPLE SYRUP
1 tsp PURE VANILLA EXTRACT
2 EGGS
6 LARGE DATES, FINELY CHOPPED
1 cup SHREDDED ZUCCHINI (approx. 1 small zucchini)
*OPTIONAL: WALNUT HALVES
Procedure:
1. Preheat oven to 350°F.
2. In a medium bowl, whisk together dry ingredients.
3. In a large bowl, whisk together the remaining wet ingredients (except for the zucchini).
4. Add the dry ingredients into the large bowl of wet ingredients and mix well. Add zucchini to the batter and stir.
5. Place 12 large paper muffin cups into a standard-sized muffin tin. Use a spoon to pour batter evenly into all the cups. Optional: Place 1 walnut halve on top of each muffin.
6. Bake in the oven for 16-20 minutes, or until muffins feel springy and toothpick inserted comes out clean.
7. Let muffins cool for at least 10-15 minutes and enjoy!
And finally, sometimes your kids want a treat, but you want them to get some quality fats and protein. Why not combine the two? Aviva's Coconut Almond Macaroons are a great after school treat that won't leave your kids bouncing off the walls.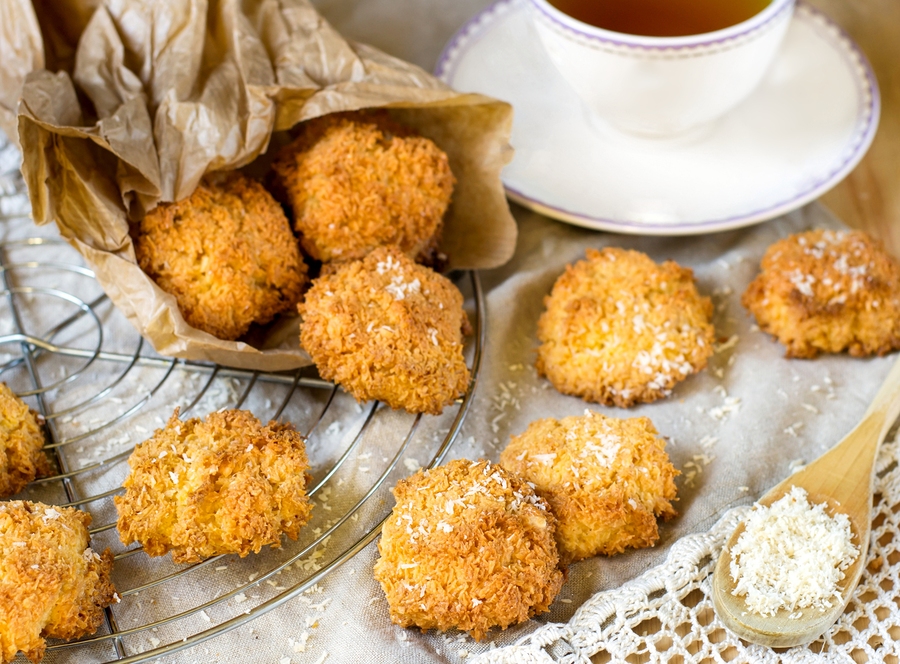 Coconut Almond Macaroons
Ingredients
1 cup RAW ALMONDS
3/4 cup UNSWEETENED SHREDDED COCONUT
1/4 cup PURE MAPLE SYRUP
1/8 tsp. SEA SALT
Procedure:
1. Preheat oven to 350°F.
2. Combine all ingredients into a food processor. Run for approximately 1 minute or until the mixture has formed into a ball.
3. Using a tablespoon, small ice cream scoop or your hands, scoop out some of the mixture to form each macaroon. They should be about the size of half of a golf ball, with a flat bottom. Place onto a baking sheet lined with parchment paper. Macaroons should be dome-shaped so DO NOT flatten the top.
4. Bake for approximately 15 minutes or until golden brown.
5. Let cool for at least 5 minutes and enjoy!
Visit Aviva's website for some delicious variations, too!
Related Posts