4 Tips To Help Your Transition Back To Work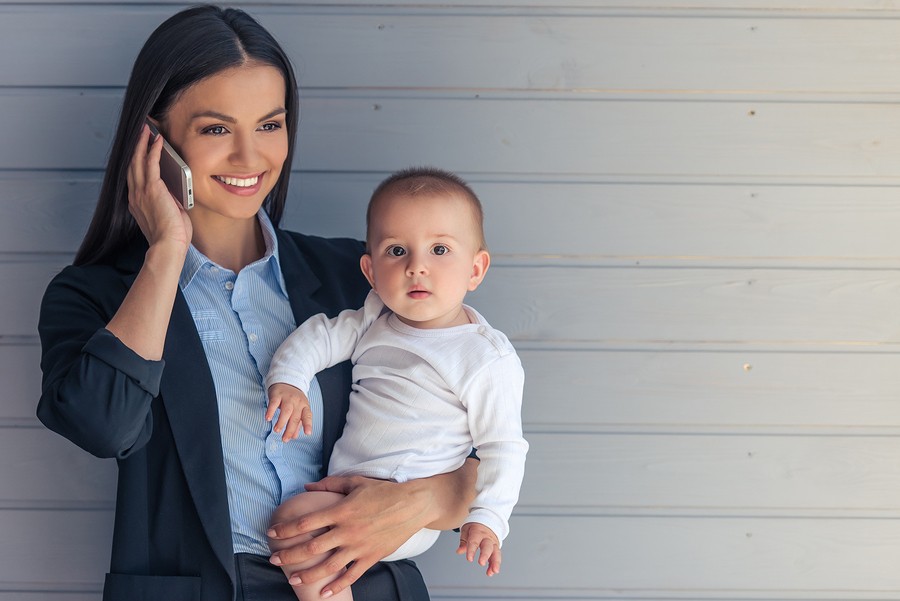 I have been back at work now for a few weeks and, like a lot of women before me have said, it really isn't as bad as you think it will be. In fact it's pretty great. But I do have it easy. Or maybe my husband and I have stumbled on a decent version of the "shared parenting style." Let me explain:
Unlike most moms who return to work following maternity leave, I did not have to hire a nanny or send my child off to daycare just yet. Instead, my husband is taking care of little Sam. And he is doing a better job than I ever could. He takes him to drop-ins every single day, to the park twice a day, cooks him warm lunches, and occasionally takes him to the pub (a kid-friendly one!). When I come home from work, Sam is a hyper mess but he has had a day of fun-filled activities and has learned a ton.
I realize we are in the minority. But, whether your child is staying home with your partner, heading to daycare, or a nanny will be joining your family, if you are worried about going back to work, there are some things you can do in order to be more prepared.
Ease into it
Depending on the type of job you have, you may be able to work part-time for the first month, work from home a few days a week, cut down on your hours, or return to work in the middle of the week so you don't have to do five full days at the outset. I went back part-time for the first month, starting with two days in the first week, and progressively added a day each week. I did it for my own sanity and it helped tremendously with the transition. There is a reason daycares also have gradual transitions – moms need it too!
Manage expectations
You won't be the same person you were pre-baby, most likely. On my first day back, I honestly thought there was something wrong with my eyes. Everything I read was a blur – but it was just brain fog. It's normal. The fog will dissipate. Your brain just needs a bit more practice. On the bright side, you probably gained some strong multitasking skills on top of being more patient and empathetic after caring for a baby.
Plan your meals
On the home front, you will need some kind of meal-planning system, if you don't already have one. The last thing you want is to spend those valuable hours after work in the kitchen cooking up a storm. The more organized you are, the better. I have never been good at planning meals for the whole week and setting aside time on the weekend for meal prep. I am still new to this concept. But we have survived thanks to recipe kits from Fresh City Farms – they have been a lifesaver for quite some time. Not only are the meals delicious, they also come with nutritional information. I do the meal prep the night before (when Sam is asleep) and reserve the weekends for family time.
Maintain recent friendships
Try to maintain the friendships you developed during maternity leave. It is easy to get caught up in the hectic life of a working mom but it is so nice to grab a coffee or lunch with another fellow mom and see the babies grow together. Plan an activity you will look forward to when you return to work, whether it's an evening meet-up at the farmers market or a weekend playdate.
Lastly, and more importantly, there is nothing a new dress or a new pair of shoes can't fix. If you have a new outfit you're excited about, it will give you a boost of confidence and make that first day much more pleasant.
Related Posts