5 Easy Tips to Make Your Fall Fitness Plan Stick (for real this time!)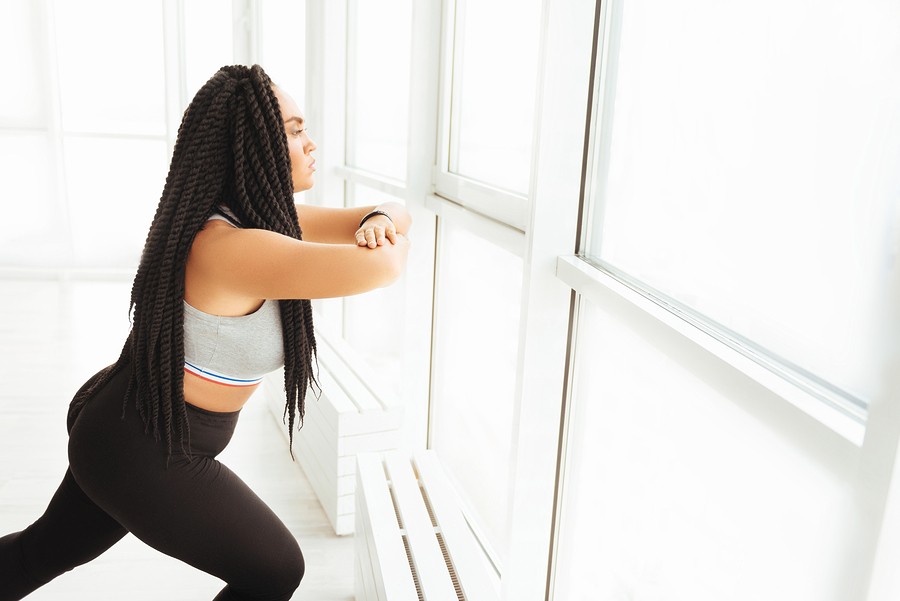 There is something about the start of fall that feels like a fresh start. The kids go back to our school and we moms can go back to our (somewhat) normal routine. It's like having a clean slate to start over and as Personal Trainer, I am a huge fan. I love that so many moms recommit to taking care of themselves again, rather than just looking after their families.


But I've also been in the fitness industry long enough to see that these changes don't always stick. A lot of women just jump back in without planning, or have really unrealistic expectations for their new fitness plan. Nine times out of ten, these well laid plans fizzle out and we're left feeling like failures.


I really don't want you to feel any more guilt than you may already feel as a mom. I want this to be the year that you make moving your body a priority and I have a few powerful, real life tips to make your fall fitness plan stick (for real this time).


Here are a few ways for you to start your fall fitness program and stay on track with it for the whole year:

1) Have a specific plan (preferably with a deadline)
Don't just say "I'm going to start exercising this fall!" Instead, plan what type of workout you are going to do. What days will you do it? Where are you going to exercise? Be as specific as possible. The more specific you are the more likely you are to stay on track.
2) Be Realistic
If your current workout consists of laying on the couch while your baby naps, a six-day-a-week fitness plan may not be the best idea. I recommend starting with 3-4 days a week of any type of movement. You also don't have to exercise for a long period of time, because who has time for that anyway?! Starting with 20-30 minutes is completely doable and will still have a significant impact on your health.
3) Buddy up
Starting something new, especially exercise, is hard! We are human and we will all come up with every excuse in the book to skip our workout. Everyone needs a little bit of accountability here...including trainers and coaches. Join a fitness class with a friend, hire a trainer, challenge your office to a fitness challenge or post your goals on social media. Whatever option you choose, building in some level of support is key. A coach or friend will challenge you to work harder, push through obstacles or call your bluff when you are making excuses.
4) Plan for failure
OK, I know this one sounds all doom-and-gloom but hear me out: the biggest mistake I see women make over and over again with their fitness routine is quitting too soon. You are going to slip up from time to time. You're not always going to hit every workout and that's ok. It's life! Knowing that it won't be perfect is so important because you can prepare for the comeback. Write down two or three strategies you will use when you miss a workout or reach out to that good old accountability buddy to help you.
My go to plan: Let go of the guilt and just start moving again. It's all about playing the long game!
5) Celebrate your success
As moms, we can praise our children for wiping their own bum but we somehow can't praise ourselves for completing three workouts a week! We are so hard on ourselves and this has no place in your fitness program. Celebrate every single success and perhaps even set up mini rewards along the way.
Want to do 5 pushups from your toes? Reward yourself with a pedicure when you do it.
Complete 12 workouts in a month? Go out with your girlfriends and celebrate with a well-deserved glass of wine.
And since I completely get what it is like to be a busy mom, I want to share one of my 10 minute workout videos with you. I get that you don't have a lot of time but I also know that even 10 minutes of moving can boost your mood, energy and have significant impacts on your health long term.
Check out the video here:
One of the best tips I give to other moms is to start a home workout program. It's what I did when my kids were babies and what I still do today. I created my Fit in 6 Challenge to teach other moms how to get fit at home and of course... see major results! The Fit in 6 Challenge starts on Sept 11th and is on sale now. Join today and receive 10% off with your Healthy Moms Discount card. Registration closes September 7.
---
Kim Holmes is a personal coach and the owner of My Fit Coach, where Healthy Moms cardholders can receive 10% off fitness packages and nutrition services. To find out more, check out her listing here: https://gohealthymoms.com/my-fit-coach
Related Posts