5 Resolutions You Can Actually Keep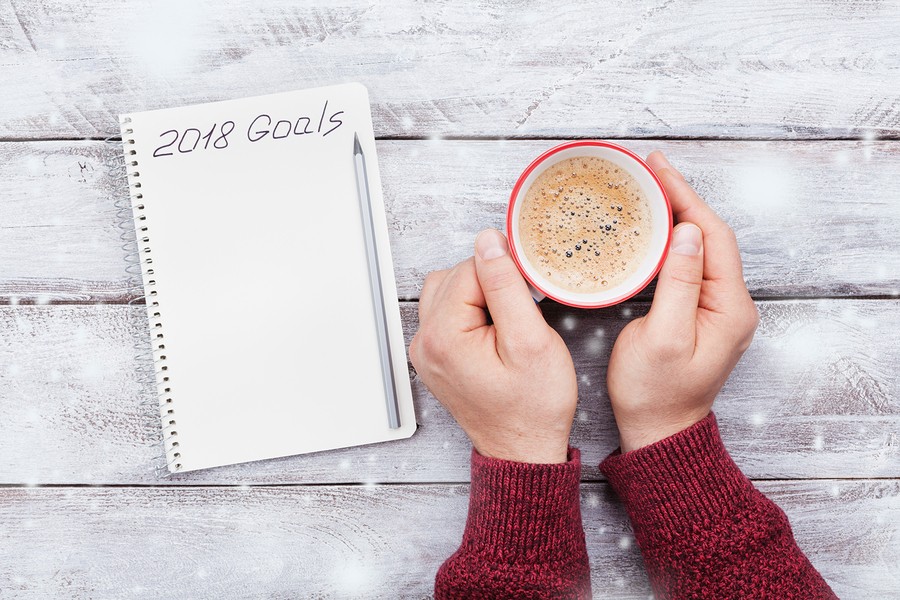 Making New Years Resolutions is a tradition we either look forward to or loathe each year. Even if you don't want to make a hard resolution, sometimes starting a new and healthy habit in January just seems like a good idea. Whether you call it a resolution or not, I have my top five realistic "resolutions," or simple changes you can make this year to be a healthier you.
1: Move More
You don't need to join a gym, get a personal trainer, or buy a fancy new watch that tracks your every step. Just tell yourself you're going to move every day. This could be as simple as a walk, or promise yourself you'll start doing X amount of squats a day, or join a casual sports team that depends on your attendance. No matter what you decide, moving more and sitting less is a healthier move that is simple and realistic.
2: Eat more Green and Orange
This change is as simple as peas and carrots. Stop cutting foods out of your diet and start adding some in! Have you eaten something green and orange today? This change will have you becoming more aware of the foods you're eating. Paying attention is the first step in making healthier choices. Once you start getting more green and orange fruits and vegetables in to your diet (no, Cheetos don't count), then you can move on to the rainbow!
3: See Friends
We're all tired. We're all busy. But it's important to see friends and family when you can. If your friends are horrible at making plans, then you make them. Something simple – a movie, a dinner, a coffee, a walk. Just get together. You'll always be happy you did. Time goes by so quickly and keeping in touch with friends is important.
4: Stay In
On the other hand, you have to take care of yourself as well. You can't go out all the time! Cozy up on the couch with your family and have a movie night. Make the first Thursday of every month game night at your house. Change things up and start laughing more! It's ok to say no sometimes (once you've made plans to see your friends another time of course). Relax and enjoy the little things.
5: Cross Things off Your List
Always wanted to tour a winery? Book it. Want to see that Broadway show that's only playing for the next two months? GO. Make a list and start crossing some things off. Otherwise, five years from now, you'll be wishing you had. Instead, you could be talking about that awesome time you did that thing you've always wanted to do. If it's something expensive, start saving and plan for a realistic time to go – even if it's a year from now. Get out a jar and make a plan. You can do it.
Resolutions don't always have to be about changing your life drastically. They can be about having more fun, and making your life what you want it to be. Set some goals, make this the year. 2018 can be the year to remember! It's up to you. Small, simple changes can have a big impact. What are you going to do this year?
---
Seanna is offering the 14 Day Difference, giving up all of the Nutrition Secrets she gives her one-on-one clients. Included is 14 days of information loaded emails, exclusive access to the closed facebook group-where you can ask all your questions and get all the support you need, PLUS Seanna will be popping in weekly to answer all your questions. It's basically Personalized Nutrition Coaching, and for only $29.99. Plus Healthy Moms card holders get another 10% off that price! You can join anytime–and start anytime! Make this your year to get healthy, and stay healthy with a realistic balanced approach. Get in on the Secret! www.nutritionnaire.com/nutrition-programs/14-day-difference
Related Posts