5 Ways to Buy Less & Do More With Your Family This Holiday Season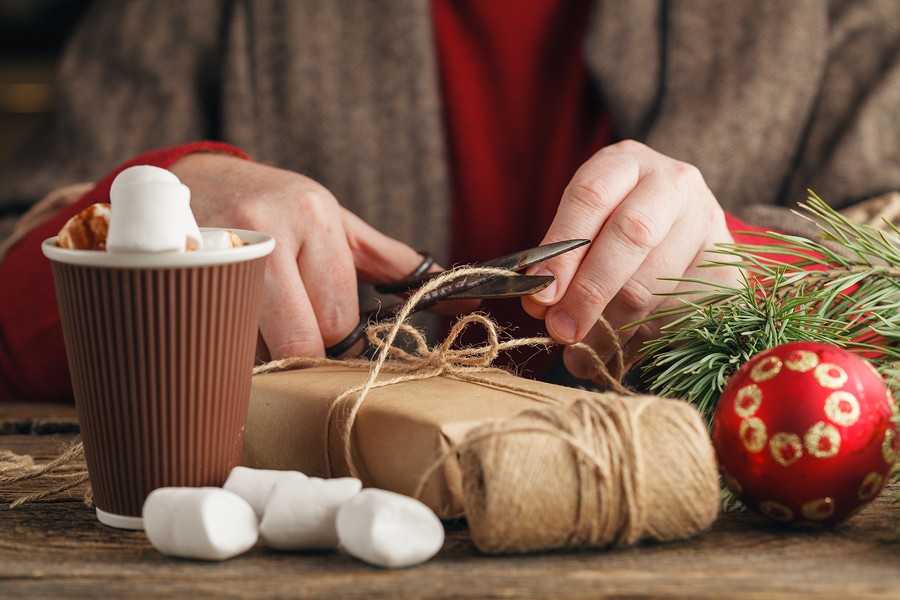 Buzzwords like "simplicity" and "minimalism" sound even more enticing in December, don't they? The season of consumption and consumerism is in full swing, and it's leaving a lot of families feeling overwhelmed and overstuffed. Here are 5 simple tips for minimizing your family holiday, without losing an ounce of that special feeling.
1. Create family rituals. Rituals are traditions you repeat every year, allowing your family to buy less, and do more together. Make homemade ornaments with your kids from simple cinnamon dough, or show them how easy and beautiful clove-studded oranges smell for the holidays. Start a "togetherness" tradition like a Christmas morning walk, a cozy PJ & book gift exchange on Christmas Eve, or a neighbourhood road hockey tournament on your street. Grandparents in our family have been giving theatre tickets for years, creating their own special tradition with each grandchild. We know the tickets are coming, and give our kids one "special occasion" outfit each year so they'll be ready. Take the focus off gifting, and put it on family by ritualizing these kinds of traditions and repeating them every year. Far from boring the kids with repetition, you'll find that these traditions are what they look forward to, and remember for years to come.
2. Shop vintage or secondhand, and create your own gift sets. It's easy to do, and makes secondhand not only green but really special. Pick up a great preloved children's picture book, for example, and make connections to the story inside. Pairing books and toys has long been a creative joy of mine in my own resale shop, iSpy Clothing. For example, the great Kevin Henke's story "Lily's Purple Plastic Purse" just had to be paired with...you guessed it, a purple purse. A great book on diggers & dumpers might be paired with a gently-used Tonka truck, and a pair of overalls. Gift sets not only show the thoughtfulness of the giver, but really raise the play value of the toys and books themselves.
3. Keep it small from Day 1, if you can. Everyone knows that kids love to play with the box as much as the toy inside. Take your cue from little people's pleasure at little things, and start small. Christmas treats like a chocolate orange, a cozy bathrobe and one new train for the train set can be just enough for a little person. Big piles of gifts don't just overwhelm parents (and budgets) but overwhelm kids themselves, often leading to meltdowns and tantrums instead of special family time. Young children are naturally happy with simple pleasures, and we can help them stay this way with the choices we make through the years.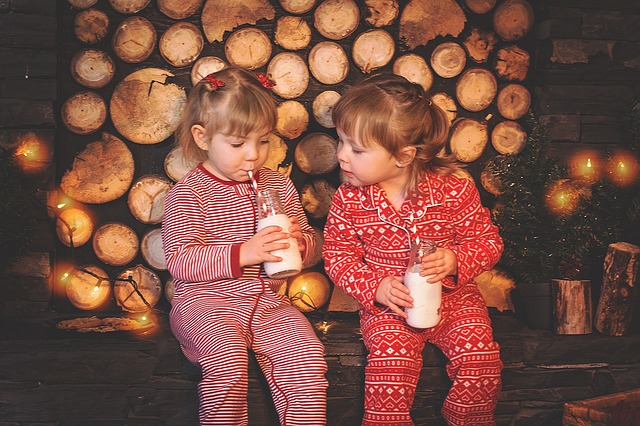 4. If the "start small" ship has already sailed in your family, don't despair! Simply announce that the holidays this year will have "lots of special new traditions" and make a fun "big deal" of the shift. Put together a kit of toboggans, hot chocolate & marshmallows with some special kid-friendly mugs; tell the kids that you'll toboggan every Christmas or Chanukah, as a family. As the saying goes, the *best* time to plant a tree was yesterday, but the second best time is today.
5. Finally, when the dust -- and wrapping paper, and ribbons -- settle on the holidays this year, don't keep what you don't want and need. Send your "Thank You" notes, and then don't feel bad about finding new homes for things that are just too much. Neighbourhood donation centres, thrift shops, resale stores and charities are great options for excess gifts. Take note of gift exchanges that were unreciprocated or just too much, and suggest that next year a dinner together would be a great tradition to start, in place of exchanging gifts. Invite them to bring their toboggans ;)
Rebecca Saha
Healthy Moms Toronto Kids' Clothing & Style Expert
---
Rebecca Saha owns iSpy Clothing, a children's clothing resale shop that curates only the best high-end, gently-used kids' clothing. Healthy Moms Toronto Discount Cardholders get 30% off all children's clothing. See the listing here: http://healthymomstoronto.com/ispy-clothing
Related Posts