6 Must-Have Beauty Products For The Healthy Mom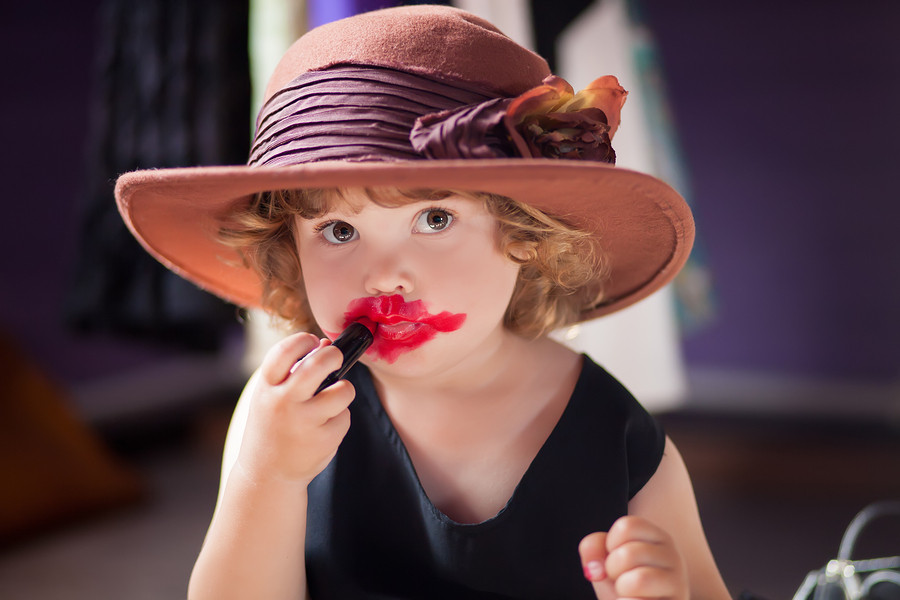 There was a time when eco-friendly beauty products weren't exactly synonymous with luxury, but times sure have changed. It's easier than ever now to find fantastic products that won't harm your skin or the planet. I've put together a list of my six favourite beauty products that Healthy Moms can feel confident using. What's even better is you'll be able to find each of these companies at the upcoming Healthy Moms Toronto Spring Marketplace, on April 15!
Graydon – Aloe Milk Cleanser + Charcoal Bamboo Sponge
This is my every day go-to cleansing combo. The Aloe Milk Cleanser is smooth and creamy in texture, gently removing impurities and excess oil without stripping the skin. Ingredients such as aloe vera juice and perilla seed oil help the skin retain moisture and leave it silky smooth. I love it paired with the Charcoal bamboo sponge for a deeper pore cleanse.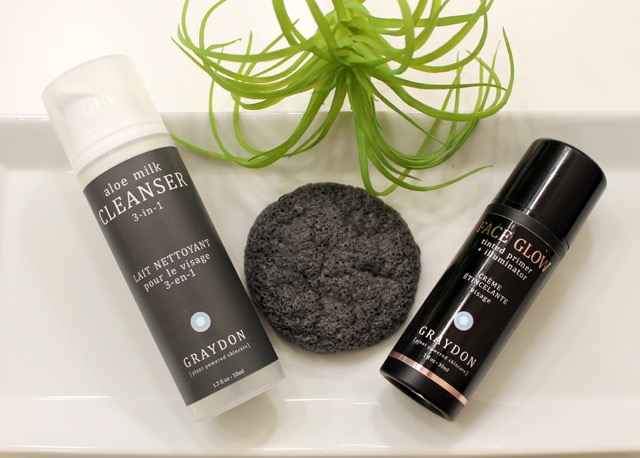 Graydon – Face Glow Tinted Primer & Illuminator
As a makeup artist, a good primer is an essential product for my kit because it helps all other products go on more beautifully. Graydon's Face Glow is not just a primer; it is skincare. Non-nano zinc and red raspberry seed oil provide UVA/ UVB shielding, while mica's shimmering copper tint gives the skin a perfect 'no-makeup' glow. Face Glow can be worn alone, under your favourite foundation, or as a highlighter on the cheekbones, brow bones, and cupid's bow – my favourite!
Pure Anada – Tinted Moisturizer
This is a dewy-finish, sheer coverage tinted moisturizer that can easily be applied with the fingertips. Beneficial oils of rosehip, pomegranate and geranium feed dehydrated skin with antioxidants and essential fatty acids. Depending on your skin and the weather, an additional moisturizer might not be needed! Pure Anada's Tinted Moisturizer gives a beautiful coverage and will leave your skin plump and hydrated. I love how natural it looks on!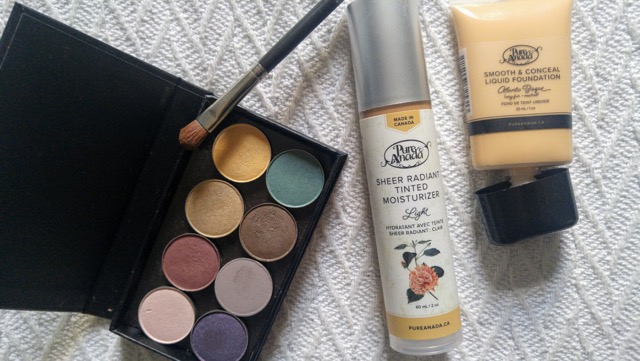 Pure Anada – Lip Gloss
Lip gloss is one of those products that can dress up your face with a quick swipe of a wand. Made with shea butter, natural oils like jojoba and meadowfoam seed and plant waxes, these lip glosses are vegan and silicone-free! The natural ingredients will protect your lips and help heal them, too. No stickiness or heaviness with these glosses; just a beautiful shine you can feel good about applying to your lips daily.
Province Apothecary – Regenerating + Stimulating Exfoliator
Exfoliating should be an essential part of everyone's skin care, especially coming out of a dry winter, which can leave our skin looking dull. The Province Apothecary Regenerating + Stimulating exfoliator gently removes dry skin cells and buffs the skin to a healthy glow! Green tea stimulates and regenerates, while lavender calms and heals. The whole sensory experience of this product is wonderful!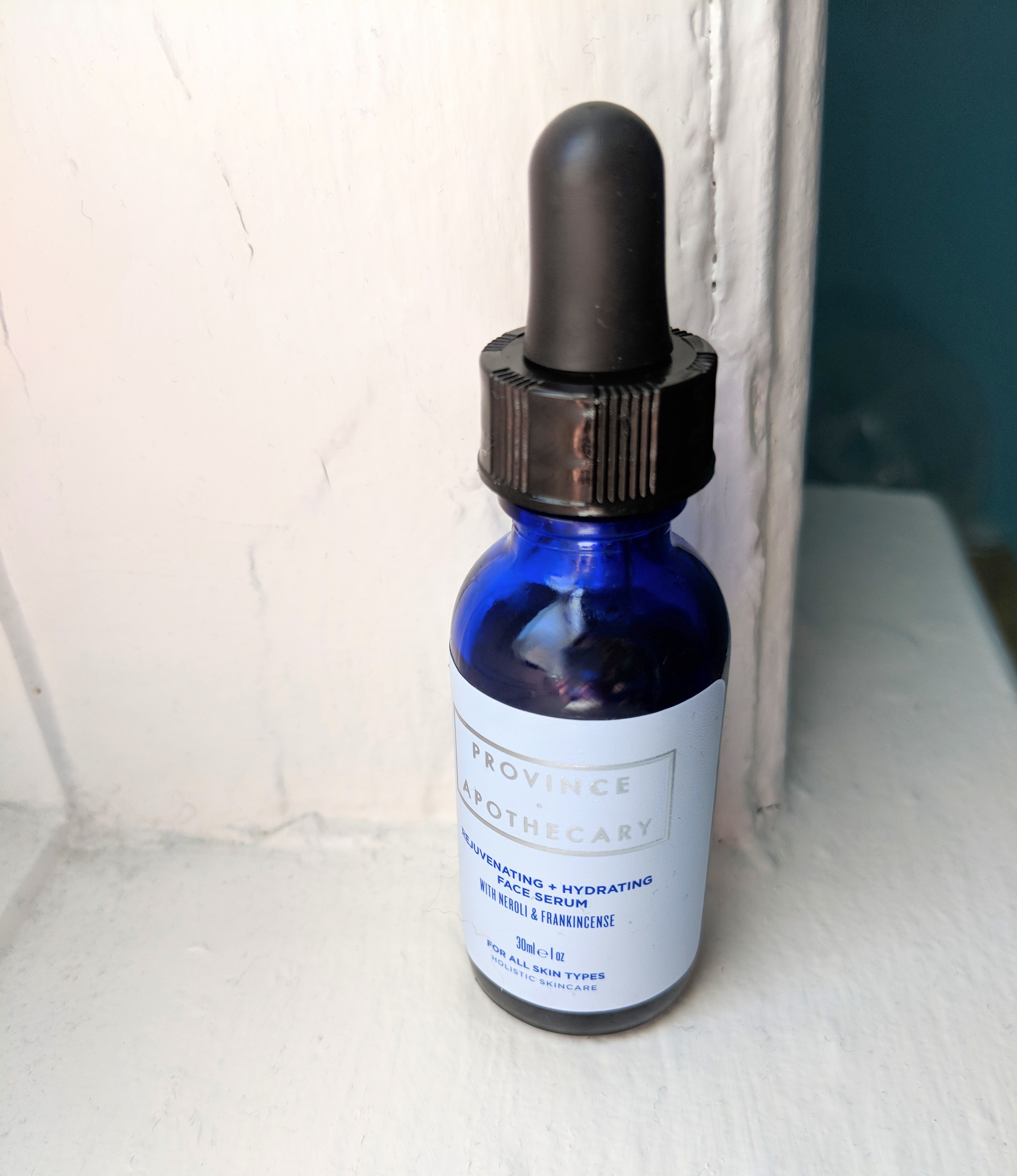 Province Apothecary – Rejuvenating + Hydrating Face Serum
I'm a lover of oils and the benefits they can have on all kinds of skin. The Rejuvenating and Hydrating Face Serum is a rich and luxurious oil blend combining some of my favourite carrier and essentials oils. Apricot kernel, camellia seed, jojoba, rosehip and sea buckthorn oils are excellent for feeding the skin essential fatty acids and reducing fine lines. Frankincense and neroli improve skin tone by tightening and brightening. A beautiful oil serum for all skin types!
If you're looking to find out more about these companies, you can visit their websites or come to the Healthy Moms Marketplace in a few weeks to check out their products in person!