8 Tips For Making Breast Pumping A Breeze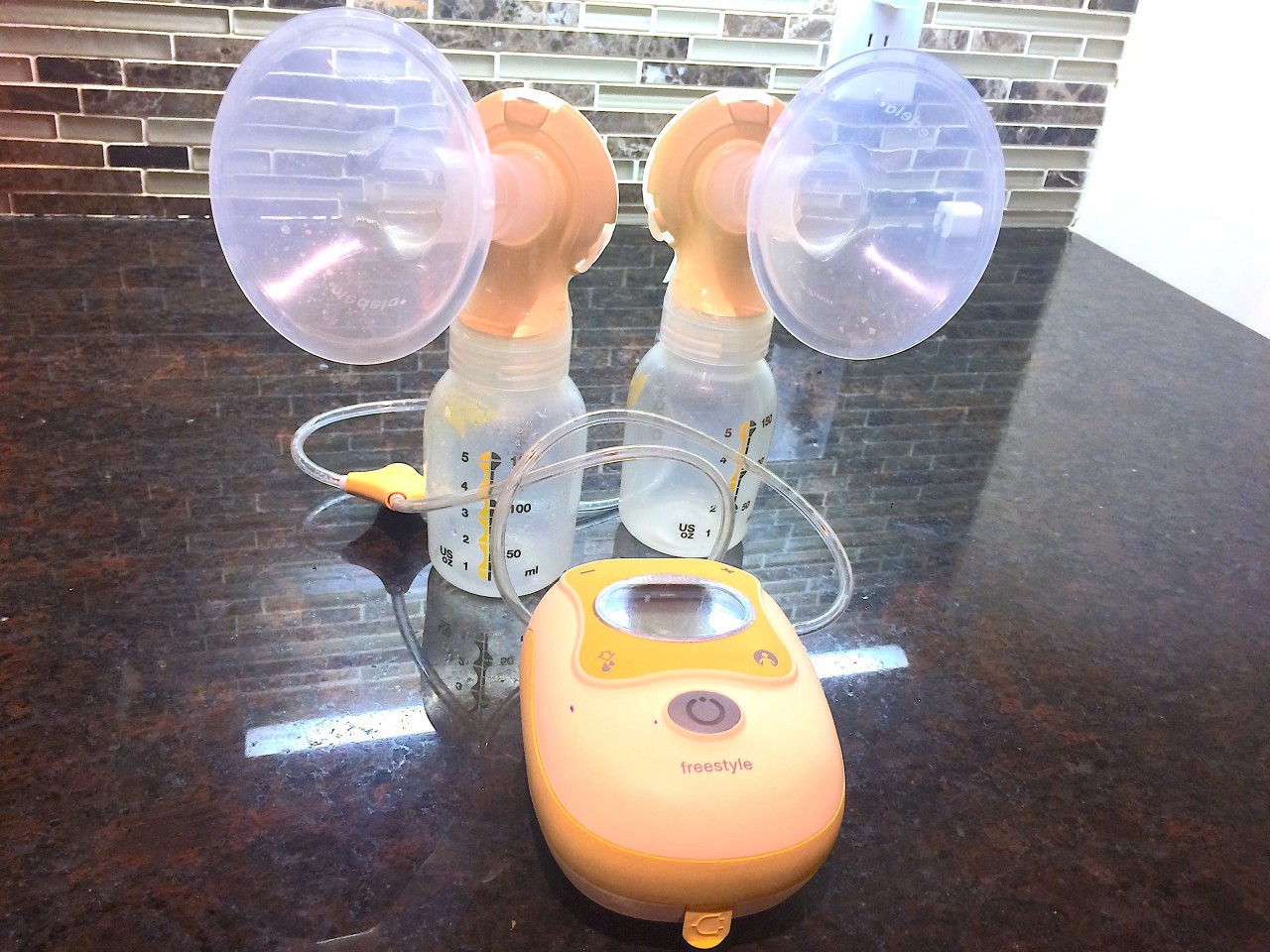 I'm a pumper. I love it! I love the freedom it gives me to pump milk and let my baby be fed by his dad or his grandmother. I like the time it allows me to just relax and watch a show or surf the web while I'm collecting food for my baby. With my first baby I exclusively pumped for 7 months and never thought it was a bother. I double pumped five to six times a day for 20 minutes and was able to collect enough to feed my very large, off the chart kiddo. I had a Medela In Style Double Electric Pump at the time and rented a hospital grade Medela Double Electric pump in the early days, but if only I had the Medela Freestyle Double Electric Pump! This pump is beyond amazing.

"Disclosure: I am part of the PTPA Brand Ambassador Program with Medela Canada and I received Compensation as part of my affiliation with this group. The opinions on this blog are my own."
The second I opened the box of the Medela Freestyle Double Electric Pump I was in love. It is so small and compact! Best of all, it works just as well as the rented hospital grade pump, in my opinion, and it is super easy to clean the parts! No little itty-bitty bits that you constantly lose or massive body that you can't take with you anywhere. It comes in a sleek black bag that has lots of room for all the pump essentials as well as some diapers, wipes and personal effects. Did I mention that it's SO easy to use. It has a patented two-phase expression technology, which means it's scientifically proven to produce more milk in less time. The stimulation and let down settings along with buttons to increase the pump suction from 1 to 9 allows you to be in control your pumping session. It also comes with a hands free function that is hands down THE BEST! (see what I did there??) I can pump and type this blog all at the same time (Yep. I admit I really am pumping and typing this blog right now).
As a mom who has exclusively pumped for a baby for 7 months and now twice a day, as my second child refuses to breastfeed from my right breast, the Medela Freestyle Double Electric Breast Pump pump makes the process so efficient. Currently, I pump once in the morning and once at night and sometimes I add a third pumping session during the day. As someone who has spent so much time pumping, let me share with you some tips on how to make the pumping process a breeze….
8 Tips For Making Breast Pumping A Breeze
Choose a double pump like the Medela Freestyle Double Electric Pump that allows you to be super efficient and collect more milk at one time.
You only need to wash the pump parts once a day. In between pumping you can store the parts in the fridge and then wash all pump parts in the dishwasher making cleaning the pump parts easy!
If you are pumping to freeze you can pump directly into the BPA free Medela Pump N Save bags. Awesome time and space saver!
You can attach the Medela Calma nipple directly to the bottle you pump into, once again making clean up a breeze. Less things to wash, buy, dry and store!
Wondering when to pump? Try in between feeds for 20 minutes, with the pump at the highest setting you are comfortable with.
Did you know there are different sized flanges to accommodate different sized breasts? Making sure the flange fits your breast is an important step in the breast pumping journey. If it doesn't fit, you won't achieve the greatest extraction possible.
If you only plan on pumping once a day, or less frequently, pump first thing in the morning when milk production is highest.
Most people look for bottles that are BPA free, but don't realize all parts that touch breast milk should be made without BPA, DEHP and other phthalates like the Freestyle.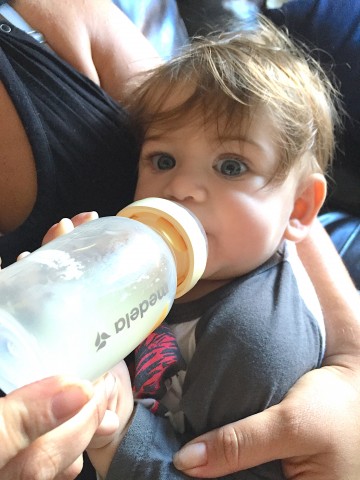 Why did I not have this when I used to bring my pump everywhere?! Let me leave you with one thing. Battery powered devices can drain quickly, thankfully the battery life on this pump is very long lasting. The built in, rechargeable battery has up to 3 hours of pumping per charge. I charge once every ten days or so and am impressed by how long it lasts. This pump is by far the best pump on the market and I am just so in love. Freestyle is an all-in-one solution that comes with everything you need to pump, store, and feed breast milk to your baby.

*The information provided in this article is the opinion of one experienced pumping mom but is not meant to replace the advice of a qualified healthcare professional.
Related Posts