A Giving Project – The Reverse Advent Calendar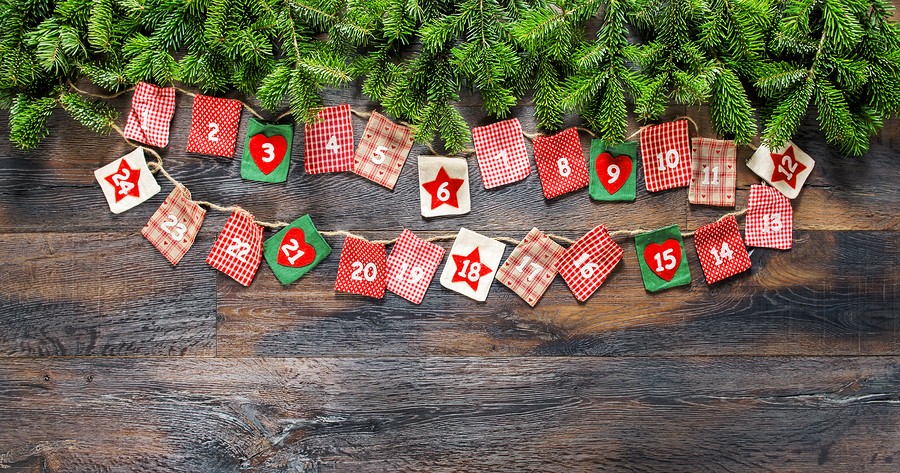 We're just a few days away from December, and if you've been in virtually any grocery or department store, you've likely seen Advent calendars for sale. Yay! My kids are just finally getting to the end of their Hallowe'en stash, and now I'm being coerced into giving them a chocolate every morning? Happy holidays!
We're not remotely religious but we've fallen into the habit, as our kids have gotten older and more excited by the Christmas season, of getting each of them an Advent calendar to count down the days until Santa comes. The result has been consistently crappy mornings in December, and the expectation that candy in the morning is always okay, once the season is over.
I'm done with it.
This year, we're trying something different. We're going to try shifting the focus away from getting in December, to giving. Because really, as a parent, isn't that what Christmas is all about? So this year, we're going to be creating a reverse Advent calendar.
What's that, you ask? It's an empty box, to start out with. But by the end of December (or maybe midway, I haven't decided yet) it will be filled with basic necessities for someone who doesn't have the luxury of paying for them on their own. We're going to go out to the store and choose items together, adding something to that box daily. Deodorant, socks, pasta sauce, canned tuna, tampons. Things that will make a difference in someone else's life.
I realize not everyone celebrates Christmas. Heck, I'm finally embracing my Jewish roots and introducing my children to Hanukkah. That said, the reverse Advent calendar doesn't need to have anything at all to do with any kind of religion. You could call it the Giving Box and do it with your kids for 15 days. You could do one for a child, with toys and a few treats, and one for an adult.
Choose a local shelter and let them know ahead of time that you plan to do this. They may be able to tell you what they generally need more of right now, or they may connect you with a specific family in need. If you want to take a step toward reconciliation with Indigenous peoples in Canada, there's a really cool project that allows you to pack a shoebox of age-appropriate toys, books, and accessories. Take it to the local drop off for the program, and they will ship that shoebox directly to a school in an Indigenous community, where it will be given to a child directly. The wonderful thing about this project is that it's ongoing, so it can be done any time of the year.
What To Include In Your Box
Toothpaste

Toothbrush

Quality toys (dollar store gifts break easily)

Mittens

Socks

Canned goods (think soups, baked beans, tuna, corn)

Dry goods (pasta, crackers, maybe even instant coffee or hot chocolate)

Tampons

Toque
Teaching our kids that as the weather turns colder, we should give to those less fortunate than us is an important lesson, no matter what religion you do (or don't) follow. That's part of what being a good person is all about, something all of us need to be teaching our children.
Related Posts