A Minimalist Guide to Back to School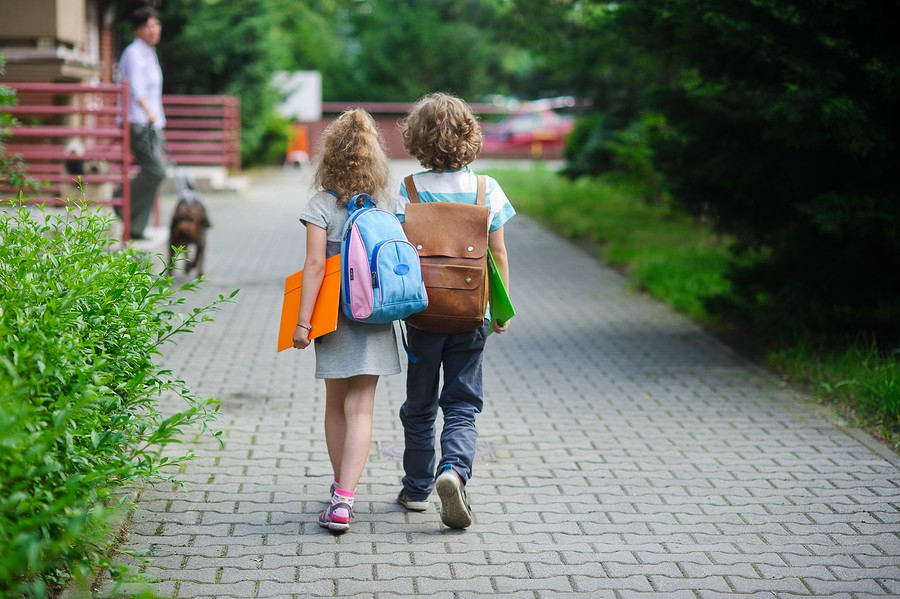 Have you been bitten by the Back to School bug yet? Are you feeling panicked by the barrage of marketing about just how "ready" your kids need to be, this month? Put your wallet away, sit back down, take a deep breath and relax. Make this August the time you take your own advice to "play outside" instead.
This might seem like odd advice, coming from a teacher (and maybe even odder, since I'm also the owner of a children's clothing store) but I want you to seriously consider being less prepared this year, for Back to School. Repeat after me: "Back to School is not a real season."
3 Reasons Why Kids Need Less Than You Think For School:


September is still warm. My own mother never figured this out. My sister and I were always crammed into knee socks and wool cardigans for the "First Day of School." That glow you see in our fall class pictures? It's sweat. Thanks to indoor heating and air conditioning, layering is a far better strategy for seasonal dressing than a complete wardrobe overhaul four times a year. Let you kids' growth spur new clothing purchases, not marketing cycles. Capsule wardrobes can shave your clothing budget down even further.


Wardrobes don't expire at the end of a season. Nor do lunch bags. Nor do backpacks. The manufacturing industry would have us believe that everything needs to be new, with each new school year. This wasteful mentality is out of step with the times. Modern, health-conscious families are savvier than this, and we're onto their tricks. Replace things when they wear out, instead. Give last year's lunch bags and containers a good soak in a kitchen sink full of suds and vinegar, hang it outside to dry in the sun and pack it up for another good run.


School supplies are fun, but hold your horses and wait a minute. In fact, wait a week or two. Teacher hat on: Absolutely, every kid benefits from having home access to learning tools like scissors and glue at home, public schools don't require you to trick your elementary school student out with character-marketing Back to School bling. Go ahead and set your kid up for creative projects and homework. For school, though, why not wait for the teacher to let you know what the classroom needs, before you assume the worst, and load up your cart for academic armageddon?


Here's my pretty short list of what I wish that all young students had access to at home:


White paper

Lined paper

Pencils

Erasers

Sharpener

Crayons

Water-based markers

Pencil crayons

Water colour paints & brushes

Scissors

Glue sticks

Clear tape

Masking tape (best for building projects out of things like toilet rolls and cereal boxes)

Stapler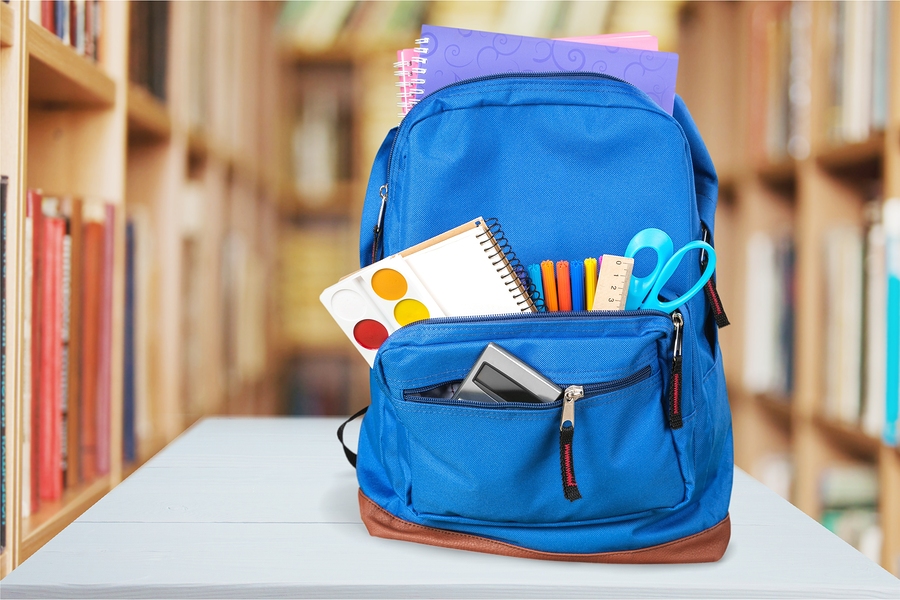 Clothing lists are harder to generalize, due to preference of style and perhaps gender. If you're a dress lover, you'll need fewer pants, for example. If you're a monkey bars lover, you might want more leggings than jeans. Here are two sample lists though, to inspire you to think small:
Minimalist Kid A:
4 pairs pants
2 skirts
1 casual dress
1 fancy dress
7 shirts in a mix of short and long sleeves
2-3 pairs of tights
1 pair of leggings
1 set of long johns or "base layer" for winter
1 hoodie
1 winter sweater
1 cardigan sweater
7-10 Underwear
7-10 pairs of socks
2 pairs PJs
Outdoor shoes or Fall boots
Running shoes
Winter boots
Mary Janes or other dress shoes

Minimalist Kid B:
7 pairs of pants
7-10 shirts in a mix of short and long sleeves
1 set of "good" clothes for dressing up
1 set of long johns or "base layer" for winter
2 hoodies
1 winter sweater
7-10 Underwear
7-10 pairs of socks (including black for dress shoes)
2 pairs PJs
Outdoor shoes or Fall boots
Running shoes
Winter boots
Dress shoes


Not only do our kids need less than we often think, having less helps them manage their own things better. Becoming independent in taking care of their own art supplies, toys, bedrooms and laundry is much easier with less, and makes kids feel self-confident. Minimalist kids can really see what they've got, enjoy their things more, and feel proud of themselves for successfully managing their things.


So, instead of hitting the malls, hit the pool or backyard and have an iced tea on me:


Simple Homemade Lemon Iced Tea:
2 Orange Pekoe tea bags (any black tea will do)
2 Lemon Zinger herbal tea bags
1 Litre of boiling water in a 2 Litre pitcher
¼ c. Sugar or less, to taste
Let brew for 20 minutes then fill the remainder of the pitcher with ice. The ice will melt, cooling and diluting the strong tea brew at the same time. Enjoy!
---
Rebecca Saha is our Healthy Moms kids' fashion expert and co-owner/curator of iSpy Clothing children's online resale shop (www.iSpyClothing.com), where Healthy Moms cardholders receive 20% off children's clothing, shoes, and accessories. Find out more here: https://gohealthymoms.com/ispy-clothing
Related Posts