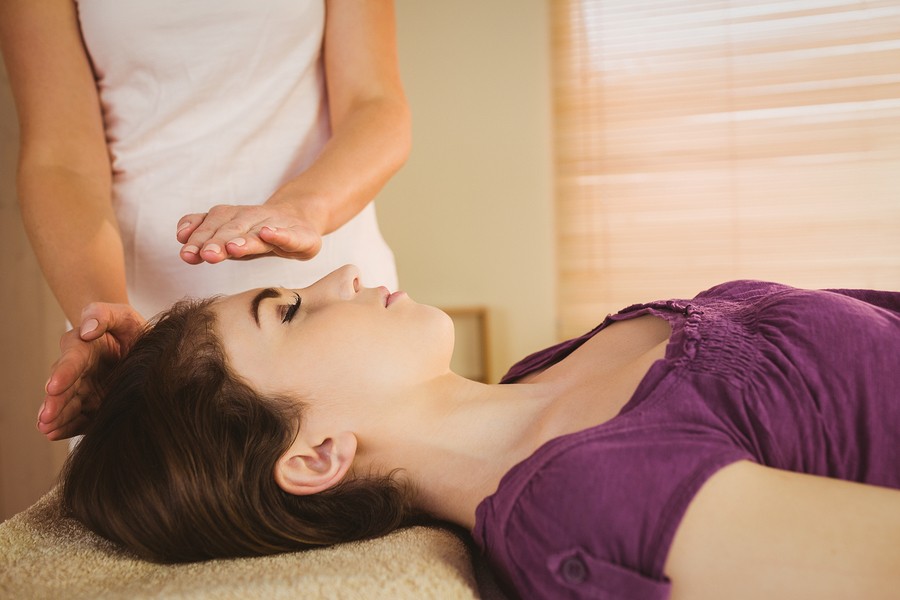 My healing journey with Reiki by Rubiena
"Reiki comes to you when you need it," says Rubiena Duarte, a smiling, petite woman during my first Reiki session.
---
Truthfully, I was going through a challenging time. I was nearing my return date back to work after maternity leave. Although my baby was already over a year old, it felt like my body was still recovering from my second pregnancy. My pregnancies tend to be quite sensitive, requiring close monitoring and limited physical activity. Plus, I felt overwhelmed transitioning my children to daycare and a new nanny.
Above everything else, I was broken inside. I had recently lost someone extremely important in my life and the pain of missing my loved one was like a physical heartache. I was full of sadness, anger, regret, anxiety, and loneliness. I was looking for something or anything to disrupt what felt like an ongoing cycle of sorrow.
So, when the opportunity came up to provide a review of Reiki by Rubiena's services, I was the first to put my hand up.
"People often hear about Reiki and are curious about how it works, but it's not until they really need it, that it comes to them," says Rubiena. A gentle woman with a natural inclination for helping others, Rubiena is a qualified and registered Reiki Master who has been practising and teaching Reiki for more than eight years. Having previously spent nearly 15 years in the corporate world and working in Europe, the Middle East, Africa, and North America, Rubiena switched her career path after a life-altering experience.
"My mom was diagnosed with a rare form of cancer and the impact it had on me was physical," Rubiena explains. "For weeks I could barely move my body and a friend suggested I try a massage". The massage therapist was also a Reiki practitioner who asked to try a Reiki session on Rubiena instead. "The Reiki brought out so many emotions that I was not dealing with," Rubiena admits. "I experienced a release throughout my body and within 24 hours I felt amazing." She was forever changed and decided to dedicate her life to studying Reiki and healing others.
According to Rubiena, Reiki is an ancient technique for reducing stress, promoting relaxation and encouraging the body into a balanced and healed state of wellbeing. It uses techniques that have been practiced for thousands of years and is a gentle, subtle, yet powerful energy healing art that involves our spiritual level, mind, and body.
My first Reiki session begins with a brief client interview that familiarizes Rubiena to my current state of wellness. This, she explains, will help develop a Reiki treatment plan based on my individual needs.
You'd imagine that it should be awkward opening up so quickly to a stranger regarding your personal battles, but Rubiena is one of those people you feel instantly connected to. With soft brown tresses framing big, kind eyes and a caring smile, it feels like I'm chatting with an old friend. But I hold back and don't tell her everything – simply because I am curious of what she would discover about me through Reiki alone.
After the interview portion, I find myself lying fully clothed on a massage table feeling the tension ease away from my body with the slow and steady beats of meditation music filling the small room. I close my eyes as Rubiena quietly walks around the table, drawing Reiki symbols with her hands. For the remainder of the Reiki session, not much more is said, to allow the client to achieve a fully relaxed state.
The person performing Reiki does not touch you, but instead aims to balance your energy through movements hovering above your body. Everyone experiences Reiki differently. For me, I felt pressure (though not painful) near the top of my head. I felt warmth on my throat and chest, and tingling around my legs. I very much wanted to sleep (it was incredibly relaxing), but stayed awake to be sure I could provide an accurate review.
"I think you are grieving," Rubiena softly tells me during the feedback portion after the Reiki session. "There is a lot of energy around your chest, almost around your heart."
Tears prickle my eyes as it feels like she touched the part of my soul that was hurting and I had been struggling for some time to mend.
"I also sense that you feel like you don't have a voice," she says. "Like you want to express to someone how you are feeling, but can't."
It was true. My person was gone and I could no longer confide in or talk to them. Rubiena encourages me to write a letter voicing my feelings, even though I can never deliver my message (which I actually did privately at home, and surprisingly it helped).
"Hook, line and sinker," my husband tells me immediately after I rush to my car and tearfully call him up to eagerly to share my painful, but healing experience. "It's like con artists Liz – people know how to read you and tell you what they think you want to know so you keep coming back for more."
Rubiena is familiar with 'Reiki doubters.' "Like any alternative modality of healing there will be skeptics," she says. "Reiki is all about your own inner energy and I am merely a vehicle to help you get that energy balanced. I never force or try to sell someone into coming for a Reiki session but once someone starts their healing sessions with me they always continue. "
More and more studies are demonstrating the credibility of Reiki. Rubiena herself practiced Reiki at a medical clinic during her time in South Africa.
For me, I don't need to wait for the medical community to verify the practice of Reiki. I don't need any more convincing of its benefits. I've now had three sessions with Rubiena, each one more impactful than the last. While I am nowhere near to feeling 100 per cent better and still feel the same heartbreak, it is less severe. I have found my overall Reiki experience tremendously positive. It has helped me to move forward.
I plan to continue my sessions in the future and fully recommend Reiki by Rubiena. When someone tells me they are searching for a way to improve their health and wellness, I refer them to her. I explain, "Working with Rubiena, for the first time, it felt like something was finally healing my soul."
Disclosure: the author received complimentary Reiki sessions in exchange for an honest review. All opinions are her own.
---
Healthy Moms cardholders receive $10 off Reiki treatments and packages from Reiki by Rubiena. Find out more: https://gohealthymoms.com/reiki-by-rubiena