Adventures in Going Green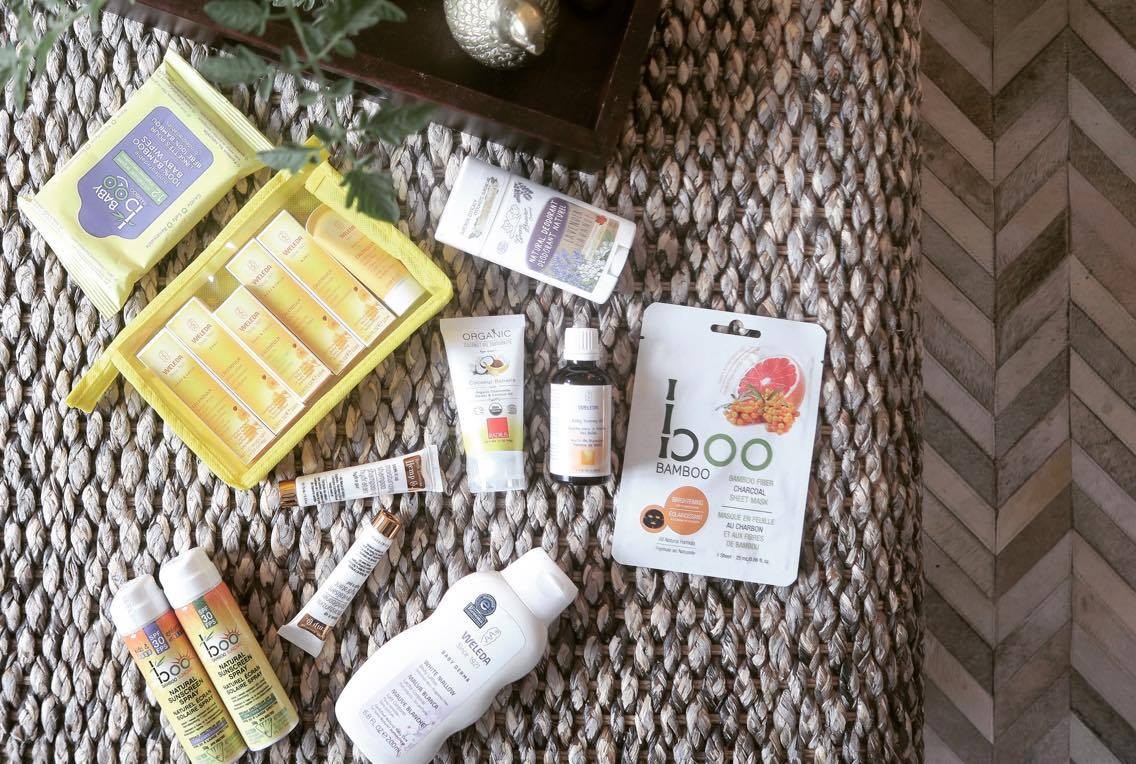 The best thing about being a blogger is that the mail isn't just bills and flyers for duct cleaning specials. In Prince Edward County, our mailbox has a little red flag that the mailperson directs upwards every time she deposits our daily correspondence, and when I see that chunk of red pointing up towards the heavens, I know there's at least one piece of fluff in there that's going to make me happy.
A few months ago we took the plunge into green living with Green at Home, vowing to try to replace all of our household cleaners, creams, body and hair products and makeup with healthy, environmentally friendly options. Like most people, we're on a budget, so we started by replacing the bath products for the whole family and stocking up with new kitchen products—from floor cleaner to detergent. Everything else would come piecemeal—some amazing laundry pods and moisturizer from Nature Clean; a few types of essential oil-based bug-spray and natural bite relief gifted from a family friend. And then, last Friday, I got a whole big box full of happy in the mail.
Inside was everything a mom like me could want—from deodorant to baby massage oil, toothpaste to sunscreen—all amazing brands, all available from my new favourite store Well.ca.
I basically unpacked everything in a mad frenzy and used half of it before I even came to my senses…then had to reassemble everything to take a photo. The box was a perfect balance of amazing baby stuff and mom stuff, but in the end, there were a handful that I really loved.
1. Weleda Baby Derma "White Mallow" Body Lotion.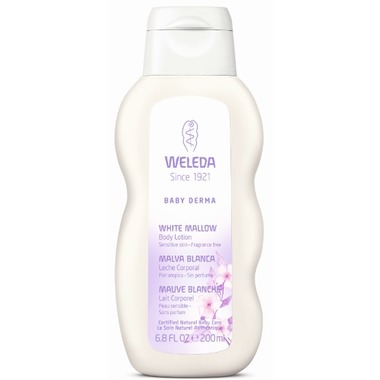 This stuff is to die for. I have probably used it about 10 times a day since I got it last week (and only a handful of times on the baby.) I'm pretending it's really meant to make my body feel like I have baby's skin because it's so soft and delicious. I can guarantee that I will have this product next to my bed or in my purse for as long as they make it.
2. Green Beaver Lavender Deodorant.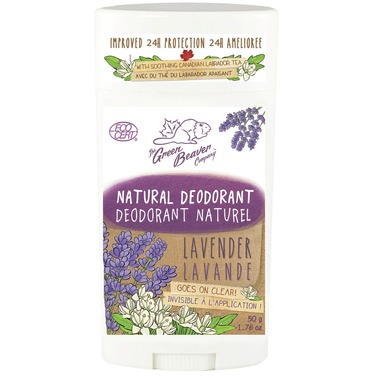 I have been hesitant about switching to a natural deodorant for obvious reasons. Particularly with the oh-so-humid Ontarian summer—you know, the season where even several showers a day can't get the sticky out? Well, it's early days, but I've worn it twice and loved the smell and feel and it did its job. I'll keep my eye on this one, but so far, so good. Bravo Green Beaver!
3. North American Hemp Company Moisturizing Shampoo & Conditioner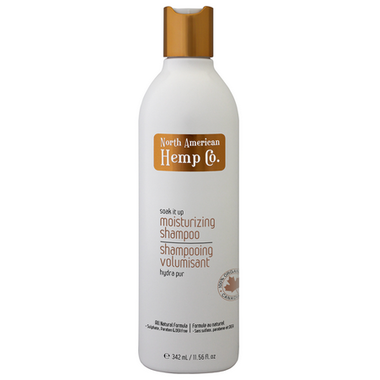 The one thing I switched up right away was my shampoo. I actually bought a shampoo from this brand, but after a lot of internal debate, I chose a different type and I wasn't sure if I'd made the right choice. So, I was super happy to see this in the box. I used it within an hour of getting it in the mail and loved the smell and feel (I had to re-inflate the tubes with water afterwards to get a photo!) This was one thing I wished I'd had a bigger sample of because my hair definitely requires more than one use to settle into its groove, but my hair certainly seemed softer and more compliant afterwards. I'd like to get a bottle after my other type runs out to compare.
4. Weleda Baby Care Kit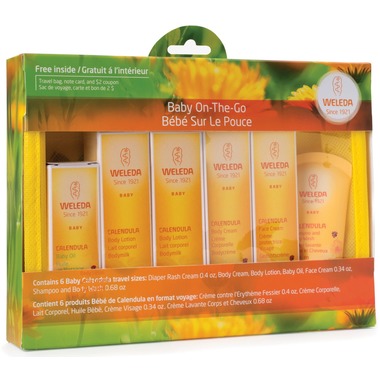 While I've only tried the baby face cream on my little guy, this kit struck me as an awesome travel package for babies (approximately 10ml in each little bottle), with everything from diaper rash cream, to body lotion, to shampoo-conditioner—all from a brand that is recognized for being really great. I can't wait to take this with us to Europe in the fall.
Going green is a process, but I'm reminded that it's not just about paying lip service to the nature gods—I'm making choices for my family and my planet that will affect every part of our lives. The Healthy Moms community gives us access to conversation about these choices and the Discount Card lets us connect with great brands that meet our criteria—at a better price.
Learning what works for us is the crux of this journey and I feel lucky to be able to share our experiences with other newbies trying find their own way.
---
All products listed are available from Healthy Moms partner Well.ca, where cardholders can get 15% off their first order of $40 or more.Green at Home is also a service available for Healthy Moms cardholders, who get 20% off certain packages. Healthy Moms cardholders can also receive 25% off online purchases from Green Beaver Company.
The products mentioned in this post were provided free of charge by Msquared Brands, in exchange for an honest review by the author. All opinions are her own.
Related Posts