All I Want For This Holiday Season Is...SLEEP!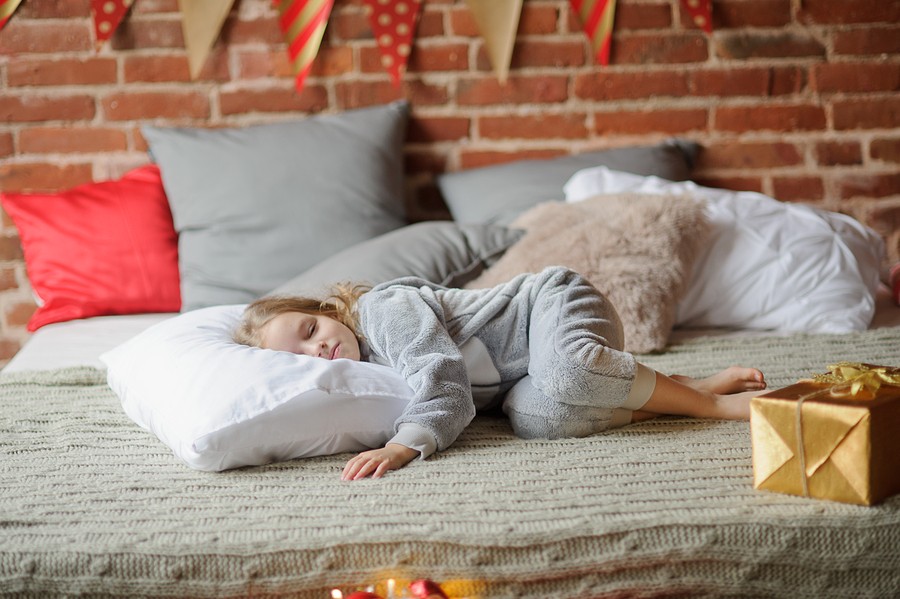 I love this time of year. The changing colors, the crisp air and the sound of fallen leaves crunching under your feet when you go for walks. It's boot and sweater season, and the shining sun on a beautiful fall day makes for a really special time. But along with the changing season and the first snowfalls, the craziness of the holidays begins to set in.
This can often be a stressful time of the year, with work parties, family gathering obligations, and endless amounts of food to make and eat! Schedules and routines often get thrown out the window. That's ok. I'm here to tell you how to enjoy the holidays while ensuring that your sleep schedule doesn't get off track.
Sleeping at someone else's house
Make sure your little one has their own sleeping space. Have a pack n play in your trunk, ready to go. Invest in a good travel blind like Gro Anywhere Blind, or if you're in a pinch, buy some extra thick garbage bags - that will also do the trick. Use a sound machine or an app to block out the sound of the clinking glasses of egg nog.
If you have to share a room with your child, try to arrange their sleeping space away from your bed. You can even tack up a sheet to create a divider. Lastly, pack whatever is part of your routine, whether that be a swaddle for a newborn or a sleep sack for babies. If your child or toddler has a favourite pillow or blanket, pack that too! Lastly, I highly recommend bringing along a snuggly buddy. A snuggly buddy is a comfort item that children feel attached to and associate with sleep. I recommend using it only for sleep, otherwise it will get dragged everywhere. Also, you won't regret buying two identical ones. They get a little raggedy and stinky, so this way you can just swap one for the other when it's time for a wash! (But don't forget to check with a doctor before you put anything into the crib of a child under 12 months old.)
Routines and Schedules
Try to stick to your normal routines and schedules as much as possible. With all the family obligations and parties, of course, this can be quite difficult. Don't stress out about it, though. Children are remarkably adaptable! An odd missed nap or later bedtime won't wreak havoc on your good sleeper. They'll make up the sleep debt with a longer nap the next day, or you can always put them down earlier on the days following the interruption.
Last, but not least, sit back and enjoy this time. I can't believe it is already December and another year has passed. Take a step back, breathe in the air and really let it all sink in. Sometimes during the holiday hustle and bustle, we forget the importance of this season: family. Love them, hug them, and one day you'll look back at those pictures you took and wonder where the time went… so enjoy it NOW!
---

Lisa Kvapil is a sleep consultant with WeeSleep, where Healthy Moms get 15% off select sleep packages. Find out more here: https://gohealthymoms.com/weesleep
Related Posts