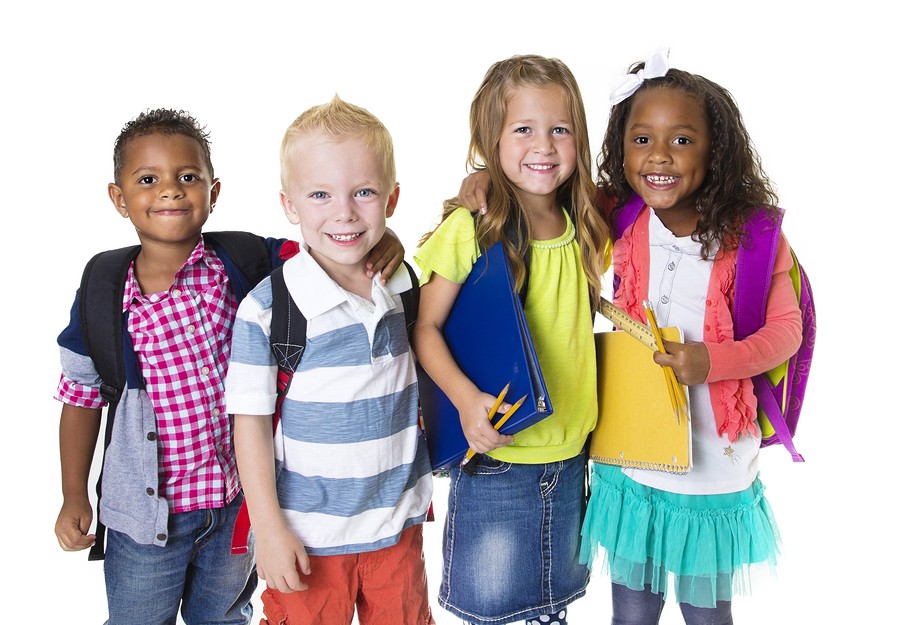 And just like that, we are back to school! This week, it doesn't take more than a few swipes on Instagram to see proud parents posting pictures of their bright-eyed little ones with fresh hair cuts, new shoes and a chalkboard full of stats for the beginning of Grade 'X'. Well-meaning parents load up their kids' backpacks each morning with all the essentials, without giving much thought to the greater issue of how much is actually safe to saddle a growing child with?
According to the American Chiropractic Association, kids are now experiencing back pain much earlier in life than previous generations. By the time a child becomes a teenager, half of them will have experienced back pain at some point in childhood or adolescence. The reason attributed to this rise in paediatric aches and pains is, you guessed it, improperly or over loaded back packs. The major issues associated with improperly used back packs range from back and shoulder pain to neck pain and headaches. These issues can even lead to disruption in gait biomechanics, poor posture, scoliosis and issues with concentration, focus and attention.
More often than not, when a school-aged child in my practice is experiencing aches and pains in the spine and shoulders, we find that the problem is being exacerbated by the way she is carrying her back pack. So what should parents be considering when outfitting their child's pack?
Backpack Safety Checklists
Light material is best - think canvas or vinyl.
Shoulder straps should have cushion and should be at least 2" wide. BOTH straps should always be worn to maintain proper posture.
Waist belts are helpful (they can cut 50-70% of the load from the shoulders and spine).
Size matters! The top of the bag should not be higher than the shoulders and the bottom no lower than the top of the hip.
HOW you pack the bag will make a big difference in the safety of your child's back pack. Here are some tips:


The weight should not exceed 10% of your child's weight. (You may extend this to 15% for high school-aged kids.)
Heaviest items should be closest to the body. This distribution of weight reduces the load that will be pulling back on your child.
Use side pockets to space out heavy items and evenly distribute the load of the pack.
Send empty water bottles to be filled at school to reduce weight.
Evaluate every items before it goes in. If it is not a necessity- leave it at home!
Can extra clothes and shoes be left at school?
In older grades, is there an opportunity to reduce the number of heavy textbooks being carried home by having a second copy?
If your child is complaining of back, neck or shoulder pain or suffers from headaches, her back pack is a very likely culprit. Try some of these strategies to remove stress on her spine!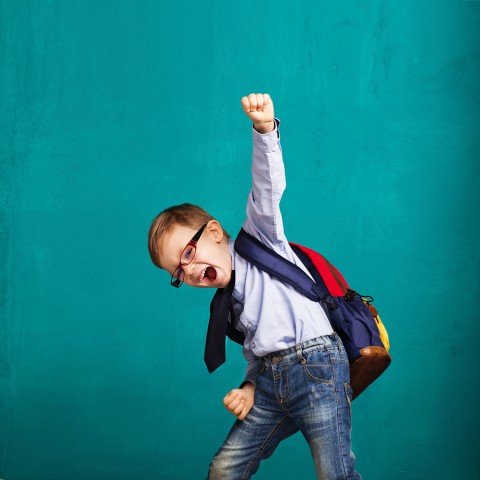 Nearly 1/3 of all doctors visits in Canada are for spine related complaints and 80% of all Canadians have experienced back pain at some point in their lives. If we can start our kids out early in life with proper posture and ergonomics, we can reduce these stats. Safe back pack wearing is just one of the ways we can make sure that we're giving our kids the best shot at a healthy spine and it requires minimal effort.
---
Check out Jennifer Wise, Chiropractor's listing at http://healthymomstoronto.com/jennifer-wise-chiropractor to find out how you can receive a complimentary initial chiropractic assessment ($110 value) with your Healthy Moms Toronto Discount Card.
Related Posts