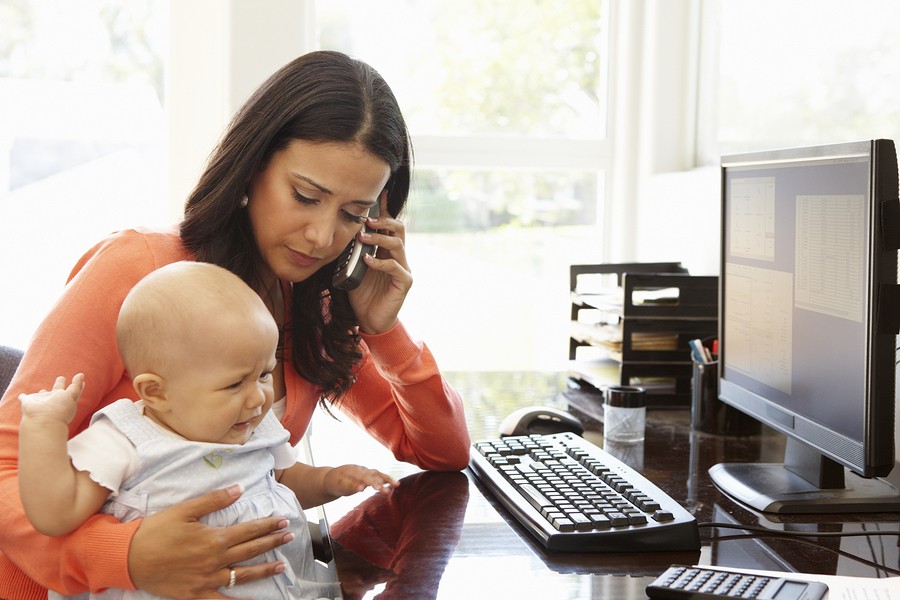 Are you spending your time on your priorities?
Life is unpredictable. We may try to plan and plot the course of our lives, but things come up that we could not possibly expect. It's because of this unpredictability that I've decided to be mindful of the choices I make and how I spend my time.
As I wrote about in an earlier post, I lost my third child at 20 weeks pregnant, about 5 months ago. This event really shook me to my core. Changed me as a person. With this loss, also came the loss of many plans that were in the works. I was looking forward to being on maternity leave and enjoying more time with all my kids. I was excited to change my work/life balance in favour of family. All this was going to start with the birth of my third in March. And, all of a sudden those plans died. Now, after picking up some of the pieces, I've realized that I didn't need another child in my life to make the changes I wanted to make.
So, for the past 6 weeks I've been redesigning my life in order to be more mindful of how I spend my time to ensure that I am doing the things I want to be doing.
The first thing I did was lay out my priorities:
1. My family
2. My health
3. My career
But when I looked at how I spent my time, my career was first, then family and finally health. There was clearly a disconnect! And, while I really enjoy my career and what I've built, I realized I was single when I began my career 15 years ago, and as my life changed, my focus on my career hadn't. It was time to make a shift. For the first time in my life I have decided to put my career in the backseat and find something part time for my family and my health.
Here's how I'm doing things differently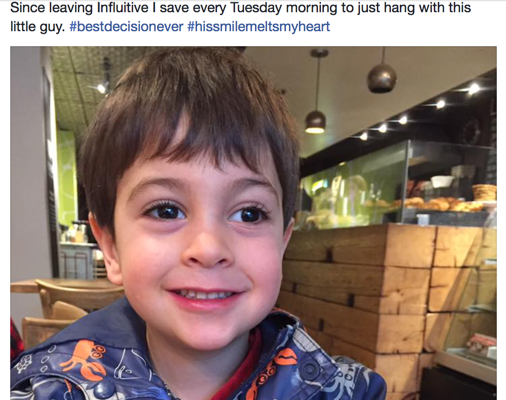 I'm blocking out sacred time with my kids, during the week. This goes beyond activities and parties and playdates; this is time to delight in the small beautiful moments with my children. Time to take my kids to school and even stop to get a muffin, without feeling that panicked rush of dropping them of and racing to work. Tuesday mornings I have Jack and mommy time blocked off in my calendar. We have nothing on, no agenda, just hang time for the two of us.
One of my daily goals is to take my dog for a long walk through the park. Spending some outdoor time in the trees, getting some exercise for both me and my pup. So in an ideal world, any career priorities start at 10:00am, after I've had some time for the kids, the dog, and for myself.
As for my career, I left my job without a plan, I just knew I had to make a change. On a bit of a whim, I decided to work for myself and help other companies obtain the growth I've helped my past few companies achieve. I wrote the post, "Time for a change, my new rally cry," put it out there, and so far it's going well. By freelancing with the companies I'm working for, I can make an impact, plus I can control my commitments and my time, taking on what I want, when I want.
I have to say, the journey hasn't been all sunshine and roses. It takes discipline to push off a potential client to keep my time with my son, especially on days when he's having a tantrum, or I'm trying to figure out how to get my next paycheque. However, as I've become very serious about work/life balance, I'm learning that this journey is all about the little decisions you make every day that make the biggest difference. About two years ago, I really started getting serious about carving out a better work/life balance and wrote this article, which was a good start. Now I'm trying to take it to the next level.
How have you made changes in your life to achieve work/life balance and focus on your priorities? Please share in the comments below.
Special thanks to the incredibly talented editing on this post by Jacqui Markowitz from The Jam Press!
Related Posts