Cold & Flu Season Survival Guide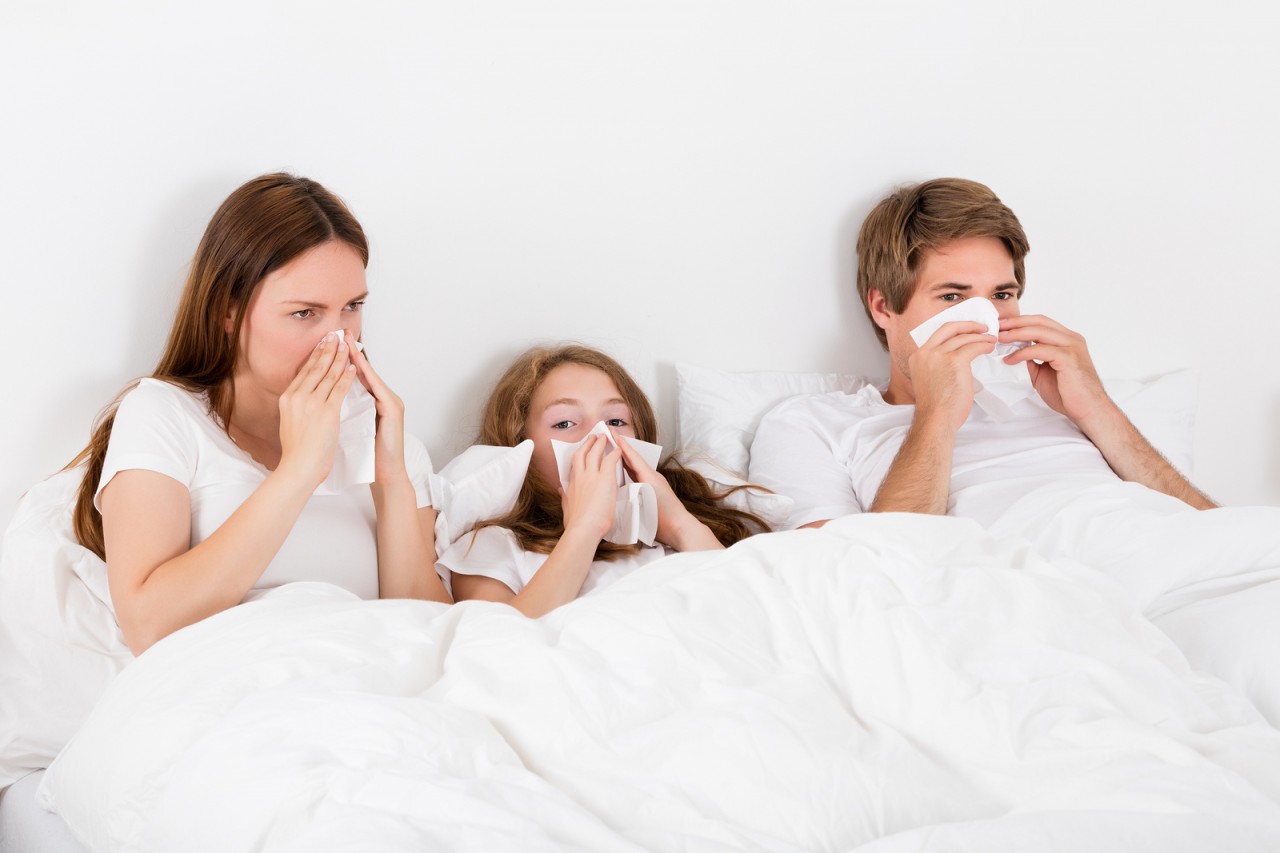 Yes, it's that time of the year when everyone knows someone who is blowing their nose, sick in bed at home, coughing incessantly, and just overall miserable. The common saying that "it's going around" truly applies! To prevent cold and flus, the key is to maintain healthy immune systems. Getting sick once in a while is a sign of a healthy and reactive immune system. However, there are many natural, safe and effective medicines to help with the nuisances of a cold or flu. This is my go-to list for surviving the season:
7 Tips For Staying Healthy During Cold & Flu Season
If you haven't already done so, now is a great time to start introducing more fermented foods to your diet to help you build a strong immune system and stay healthy. If you're not sure where to start, I recommend this list: http://fermentationist.com/11-powerful-fermented-foods/
Use food as your medicine. Make sure to include onions, garlic, berries, lemons, brightly coloured fruits and vegetables, healthy fats and good quality protein. Also, reducing intake of refined sugar and alcohol contribute to a healthy immune system.
Reduce stress! If you can't do that on your own, get help. Acupuncture is a great way to chill out and respond to stress in a healthier way. We now know that stress hormones cortisol and adrenaline suppress your immune system by lowering the number of infection-killing white blood cells in your body. This is usually why when you're stressed out, you get sick more often.
Exercise! I know some of you don't want to hear it but it actually works and has evidence to back it up. Exercise increases your levels of infection-fighting white blood cells, allowing you to recover faster and of course helping to prevent infections. Try it! It's an inexpensive way to stay healthy and it can be fun if you find the right type of exercise for you.
Stop throwing away chicken bones! Instead make a bone broth with them. Rich in minerals and protein, it's a great for preventing and treating colds and flus. This is such a simple and inexpensive way to improve your family's immune system without the need to buy lots of expensive supplements. Bonus benefits: it helps to heal your intestinal tract (gut) so for those of you with digestive issues, this might be a great food for you! Also extremely beneficial for those with joint issues such as arthritis. Your skin and hair will thank you after you start making this at home!
Homeopathic remedies are great because they are safe for the whole family - from newborns to pregnant women to grandparents. My favourite flu remedy is Oscilloccoccinum and I think everyone should have it at home in their health kit. You can take it at the first signs of the flu or even take it preventatively during flu season.
For those of you who prefer supplements that improve immunity, proactively helping you fight off colds and flus, good quality vitamins A, C, E, selenium and zinc are the ones to put on your list. You can find this in an all-in-one combination called A.C.E.S + Zinc. Amazing stuff!
I hope these tools are all you need to allow you to sail right through the season, enjoying all that fall and winter has to offer and focusing on the things and people you love.
---
Check out Dr Aida Martinez, ND's listing at http://healthymomstoronto.com/dr-aida-martinez-naturopathic-doctor to find out how you can receive a 90 minute initial naturopathic visit with Dr Aida Martinez, ND, for the cost of 60 minutes (up to $60 savings) with your Healthy Moms Toronto Discount Card.
*This article and the information it contains should not replace advice given to you by a qualified healthcare professional who is familiar with your medical history and current state of health.