COLOUR ME ETHICAL | Modern Rascals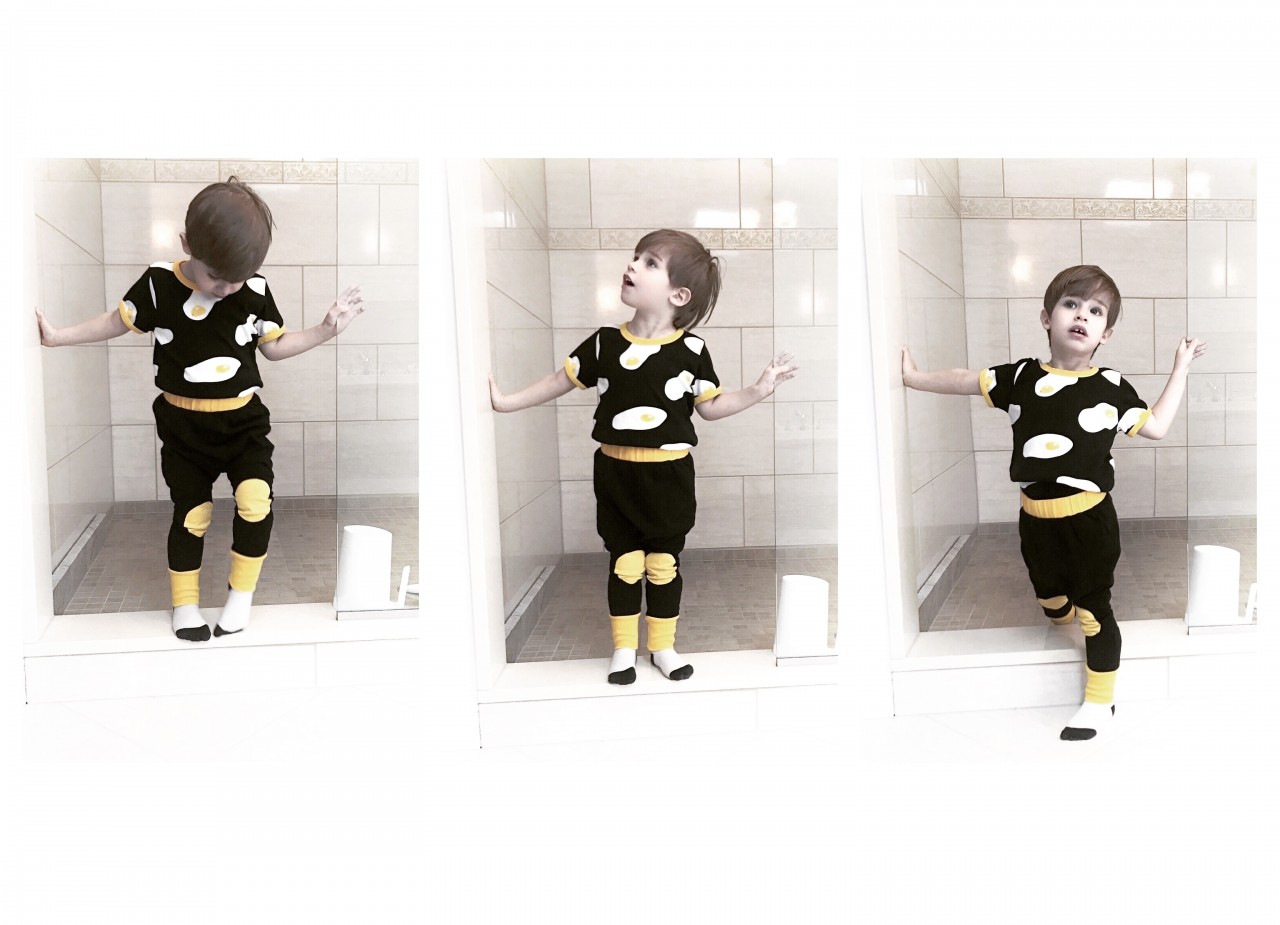 Kidswear that will brighten up your February (and make the world a better place.)
If you know me even just a little bit, you know that I love dressing up my little doll. It's a strictly one-sided affair—he doesn't care what he's in as long as he can move in it (and I mean move), whereas I have a lot of other objectives in mind while I shop.
I want to know that the materials next to his skin aren't synthetic or laden with chemicals. I care about how they look and feel on him. I care about where the clothes came from and who made them. And I care about how much use they're going to get before they're essentially un-wearable.
The good news is if you keep your eyes open, there are definitely kidswear shops out there that meet these criteria. Even better, some of them deliver. So, I was over the moon to have the opportunity to check out Modern Rascals, a new boutique that offers clothing that's both kid and grown-up approved. While I shopped online, I talked with Jana Reid—the owner, creative director, and mom to some adorable little models.
Tell me a bit about your company.
Jana Modern Rascals opened shop in September 2016. It's my third baby. And me? I'm Jana. My background is very corporate and, well, I'm not. While on mat leave with my second tiny human I knew that I needed to figure out something different. I had people stopping us on the street to ask where we find my older son's clothes, so I decided to jump into retail and give it a shot.
What philosophy drives you?
My philosophy is that kids' clothes should be fun, comfortable, and easy to play in. And parents should be able to sleep easy at night knowing that the clothes are organic and ethically made (by adults!)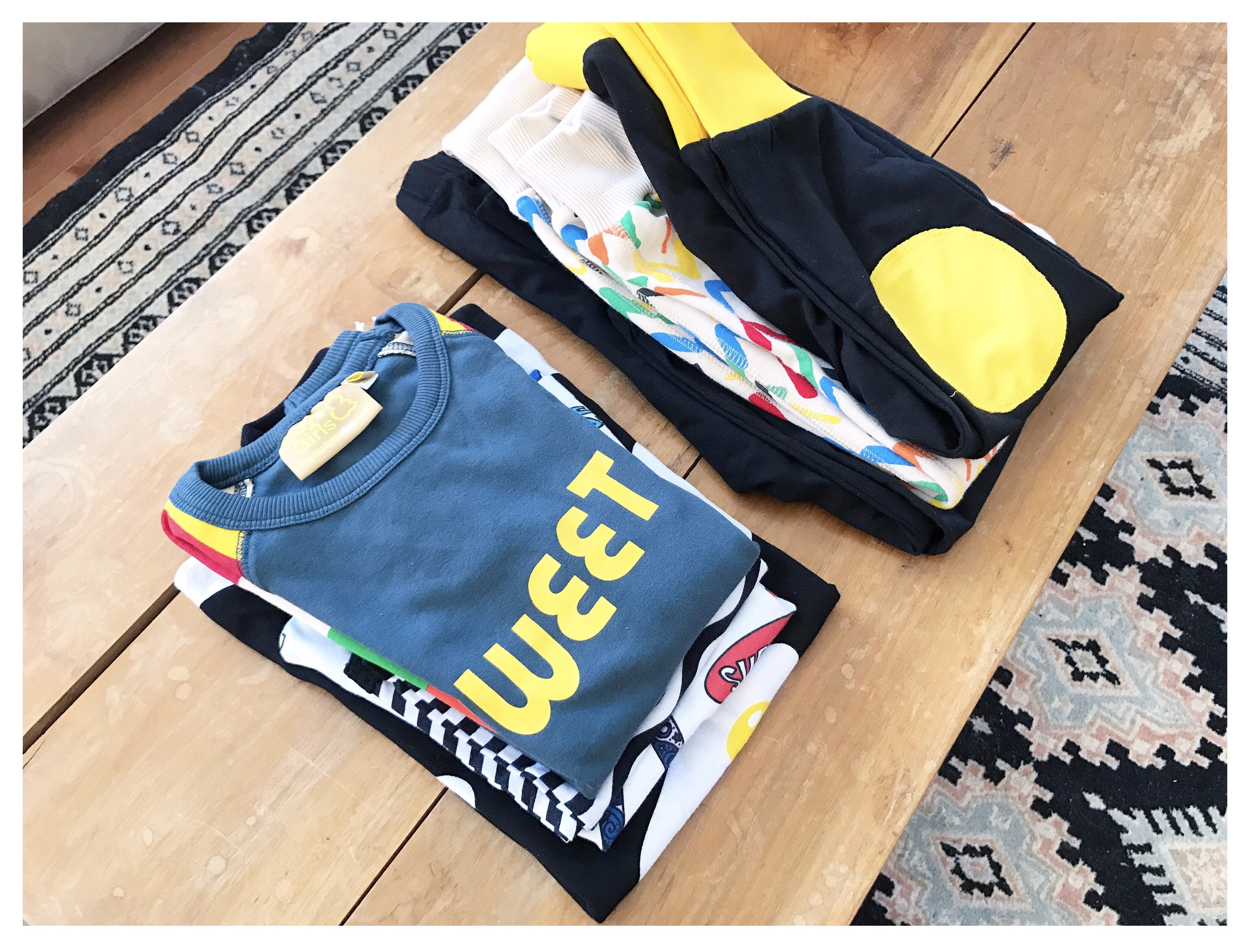 Why and how do you choose the brands you work with?
I'm initially drawn to the visual—I'll see something as I'm scrolling through Instagram and I'll be attracted to the colours, patterns, and the sense of humour the brand has. The rascal in me loves pieces that are bold, have fun prints, and are a little rebellious. Generally this means that I love all things European.
The nice thing is that in Europe there is a large overlap between fun, gender neutral kids clothes and ethical manufacturing. So after I've decided that I like the look of a line, I'll do additional research into the materials, where the manufacturing is done, and how the workers are treated.
Finally, I look for brands that make good quality products. So yes they may be more expensive initially, but they'll wash well and last to be passed down to a younger sibling or friend. I have pants that my eldest has worn for 2.5 years! They are a bit short now, but are in fantastic condition for the amount of climbing, running, dirt, and laundry that has happened in that time.
Your product is vibrant, quirky, whimsical—what's your buying criteria when it comes to design?
I look for items that make me happy and bring a smile to my face. I am definitely partial to rainbows, animals (especially ones that remind me of Canada), vegetables, and Halloween. Then I'll add basics so that you can mix and match to get more bang for your buck.
How can healthy moms get behind your product?
Did you know that fast fashion is one of the dirtiest industries in the world? Cheap clothing comes with a price, and that price is paid by the people and the land where the manufacturing is done.
As consumers we have the power to change the world. That change can be daunting when you think about how often kids need new clothes (especially when they are little!), but even one outfit a week will make a huge difference over a society and over time. Buy second hand, wear hand me downs, buy a few fun quality pieces.
I've had several customers tell me about battles they've had with tiny people over getting dressed. When they present a modern rascals piece their child will get excited and *poof* there goes the battle over clothes.
Imagine a world where you can reduce battles over clothes because your kids actually want to wear their clothes! And that you can also sleep easy at night knowing that the people making them have fair labour practices and living wage? That's what Modern Rascals offers you.
***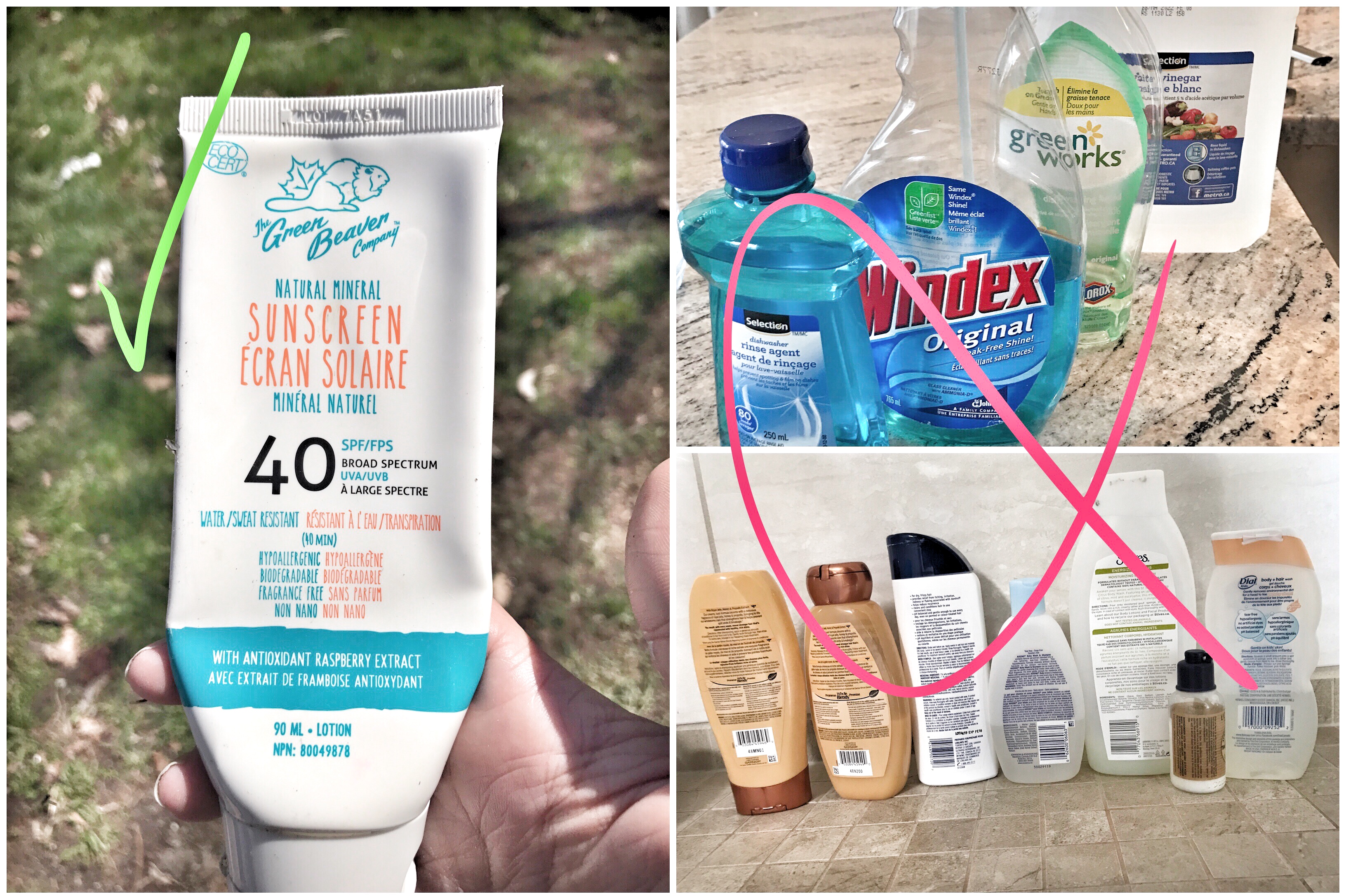 These days, it's not good enough to look the part. Healthy moms know that if we want our children to live in a better world, we have to be active about making better choices and that every decision counts. In the end, my little man absolutely adored the clothes. All the pants were comfy and breathable, the tops had recognizable pop icons that he found comical ("Look mama–eggy!) and the bright bursts of colour seemed to cut through the February whiteout. And me? I feel good about meeting all of my baby clothes shopping criteria and sharing with you guys that Healthy Moms Discount Card-holders get 15% off on absolutely everything (including adorable little dish sets) at Modern Rascals!
---
Find out more about Modern Rascals at the Healthy Moms listing: https://gohealthymoms.com/modern-rascals
*Photo credit: Lonelle Selbo
Related Posts