Dealing With Cancer, part 1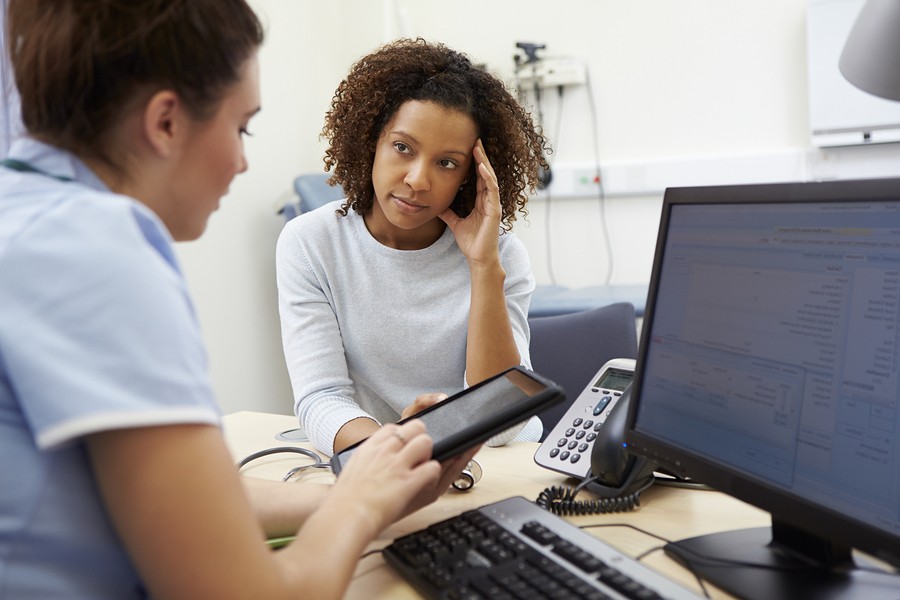 I remember my 26th year like it was yesterday. For someone who has the memory of a goldfish, that is saying a lot. Why was it so memorable? When most people are thinking about all their hopes and dreams for their future, in August 2002 I was diagnosed with Thyroid Cancer. Yes I tried to play it down as much as possible as it was considered the "good" cancer.
But is there really such a thing as "good" cancer when you feel your body has failed you?
I remember sitting in my surgeon's waiting room, alone because I did not want to have my mother sitting next to me and have to be strong for her. I needed to be strong for myself and that day it was taking all I had. When my name was called, my heart was pounding a mile a minute, my surgeon was explaining the biopsy process and next steps, my mind was just a blur and in disbelief. He took out a massive needle to inject into my throat.
The biopsy was not conclusive on whether the cells were malignant or not. Since I was 26 years old, fit and otherwise healthy he did not want to remove my whole thyroid so we decided to do a partial thyroidectomy. Unfortunately the gamble failed and I was back in for surgery in November 2002, followed by radioactive iodine. My doctor told me I could go home after my treatment, as long as I didn't have any young children or pets at home. I sent my furry child to stay with my parents and went to my condo to recover on my terms. He also told me I would glow, which sounded pretty cool. I turned off my bathroom lights at night and looked in the mirror and thought I would see myself glowing. I did not. My friends convinced me to go see a James Blunt concert a couple of weeks later and I was feeling pretty good so I went. It wasn't until years later that one of best friends finally told me that I was glowing that night.
You might be wondering how an otherwise active, fit and healthy 26 year old gets diagnosed with thyroid cancer. I have to say, it came down to trusting my own body and how I was feeling. I was at my GP for a regular check-up about a year prior to my diagnosis. I complained about some pretty severe stomach pains, related to constipation. He said I was too young to have anything seriously wrong with me, that I should just take some Metamucil every morning and should be fine. I felt like he dismissed my concerns but nevertheless took his advice. I was already eating pretty healthy and an avid runner but made a concerted effort to increase my fibre intake.
I was still getting debilitating stomach pains, to the point that I would come home from work because I could not sit or stand, needing to lie in the fetal position. I decided to get a 2nd opinion. A friend of mine referred me to her doctor that she said was fantastic. The doctor did a routine exam, which included palpating my throat where she felt a sizeable mass. She said it was probably nothing to worry about but would send me for a biopsy to be safe. That is how I ended up in the surgeon's office and diagnosed with thyroid cancer.
Trusting my body is what led to my persistence in finding out what was going on.
After hearing the 'c' word, all that kept going through my mind was, "how did I get this?" It is so amazing that, with advances in western medicine and research, the question is nearly impossible to answer.
The year of my diagnosis is the year I decided to make changes, which included seeing a naturopath, psychologist and practicing yoga as forms of self-care. One day when my naturopath was conducting a hot stone treatment she said "you know, thyroid cancer is related to your voice. Maybe you don't use your voice and that caused toxins to build up." That may sound hokey to many of you, as it did to me, but it resonated. I hadn't been using my voice!
Stay tuned to hear more about my recovery over the past 15 years and what I discovered along my journey.
Related Posts