Getting Active Again, The Healthy Moms Way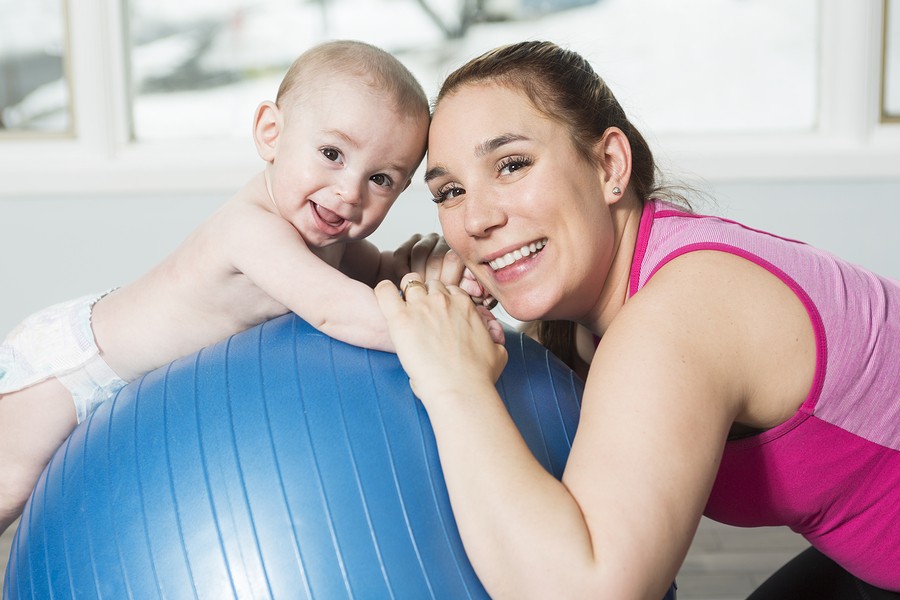 When I was on mat leave with my daughter, I prioritized my health and fitness. Some days the only thing that kept me sane was getting out to my stroller fit class and walking in the park with other mothers. I intuitively knew that having a destination and a scheduled program to join would help get me focused to get out the door.
Now that I'm back at work, it's a constant balancing act to get my daughter fed, get myself dressed, make it to the office and then rush home again at the end of the day to feed her and spend a few precious moments together before it's bedtime again. And sad to say, my fitness has flown right out the window. I have heard the line that you don't find time, you make the time, and so I thought I'd start this journey again by asking advice from three Healthy Moms fitness gurus to inspire me.
What is Your Best Advice For New Moms Getting Back into Exercise?
"Take it slow! Many new moms are eager to get back to their pre-baby body and dive into a vigorous exercise routine that does more harm then good. Before you return to exercise, I always suggest being assessed by a Pelvic Floor Therapist and/or a Post Natal Fitness Specialist who is well versed in assessing diastasis. Both of these health professionals are able to suggest proper postpartum core exercises and how to modify a regular class, for example, no crunches or front planks! Focusing on core breath, alignment and posture can be instrumental to recovery." - Joanna, Barreworks
"My best advice to new moms getting into exercise is to see a pelvic floor physiotherapist first and then find a post-natal fitness specialist. The number one mistake I see mamas make when getting back into exercise is jumping right in at the intensity level they used to. Exercise is an amazing healing tool as long as it is used effectively." - Jenn, BabyMamaFitness
Now, on to the question that I need answered in my life today: how do I balance work, my energetic nine-month old and finding the time required to dedicate to my own fitness? Heck, some days I can't even get organized enough to plan dinner or remember the reason I went to the store. I thought asking these fit moms for advice would give me some insights that I could apply immediately.
How do you suggest women and moms create time for fitness in their lives?
"We love helping moms learn what to do with kids in tow. This way you do not need to find even more time you do not have. Babies make great progressive resistance as they get heavier. We also recommend more frequent, shorter sessions. Getting to a class so you can include social time is one way to make the time really useful. Alternatively online training saves the travel and time. - Andrea, Fitmom
"I think mamas get nervous about fitting fitness in because there is so much else to do! Prioritize yourself. This notion that you need 1 hour to work out is outdated. You can work out during nap time, using your baby as a weight, go for a walk with your little. Our idea of what a 'workout' is has to shift once we bring another person into our lives." - Jenn, BabyMamaFitness
And since so many Healthy Moms are entrepreneurs, I was intrigued about the personal fitness journey of the trainers I'd been talking to, and the decision to dedicate themselves to fitness and health full-time.
What is your story about becoming a fitness instructor and what gets you excited about what you are doing?
"I started Fitmom many years ago as a single mom to my oldest son, now 17. Life was intense and I needed support, and to feel better. My life experiences had taught me that being active helps us deal with a lot of life challenges. I used my background in fitness to create a program for my son and I that has now been used to support thousands of women worldwide." - Andrea, Fitmom
"I chose to become a personal trainer, postnatal specialist and group fitness instructor because I wanted to help women feel strong, confident and capable! With my background in dance, I was looking for a platform to combine both interests and then I found Barreworks. The Barreworks syllabus combines dance, fitness and Pilates elements in the most effective, efficient and safe way." - Joanna, Barreworks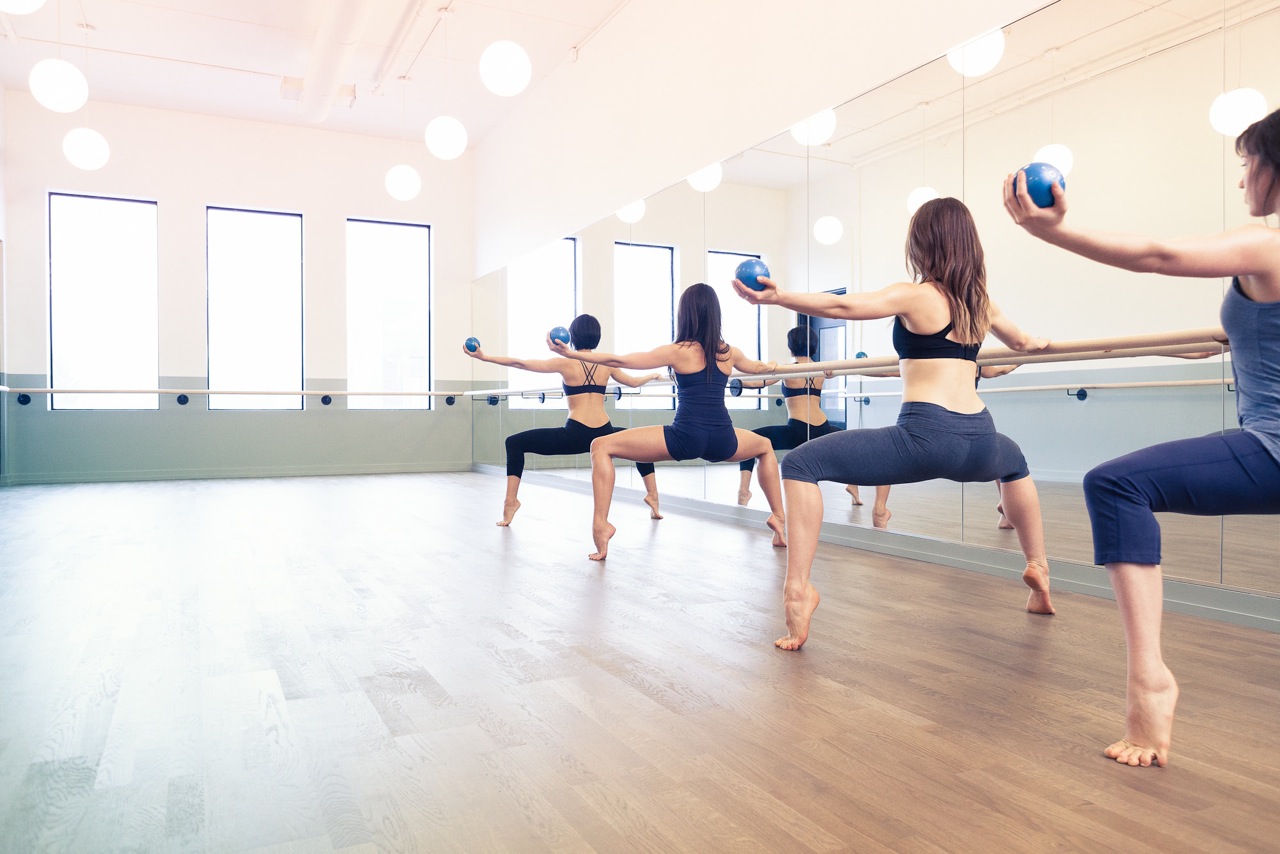 Feeling inspired one recent Saturday morning, I got dressed in my workout gear and made it to the Yonge Street Barreworks studio. I had all the stereotypical visuals in my head as I climbed the stairs, ready to be wildly uncomfortable. I was welcomed by an extremely friendly front desk staff. I was invited into the studio by another relatively new student who shared her positive opinions about the program. I joined the class at the bar, and observed the beautiful mix of ages, body shapes and fitness levels. With my red face and glistening skin, I fit right in and even when I was panting through the cardio section, I felt at ease and encouraged to keep on going.
And so, while I still haven't managed to get myself organized enough to return to the studio, I know that it's possible. It's a matter of prioritizing myself enough to schedule myself in for my own workout. And, if I can't get to the studio, a walk in the great outdoors with my dog and baby are equally enjoyable. I just have to do it.
---
Check out the Healthy Moms Toronto listings for Fitmom (http://healthymomstoronto.com/andrea-page-s-original-fit-mom), BabyMamaFitness (http://healthymomstoronto.com/baby-mama-fitness), and Barreworks (http://healthymomstoronto.com/barreworks-fitness-studios) for details on the special deals and discounts you get, as a Healthy Moms Toronto Discount Card holder.
Related Posts