Healthy Snacks for Families on the Go
As a nutritionist and mom of 2 HUNGRY school age boys, I'm always on the look out for great snacks options. Sure, there are lots of great fresh snacks I feed my kids, like fruits and vegetables, but sometimes my kids want something different. And let's face it! Sometimes moms need an easy grab-and-go type snack to stash in our purse or backpack that we feel good about feeding our kids AND that WE can enjoy eating too.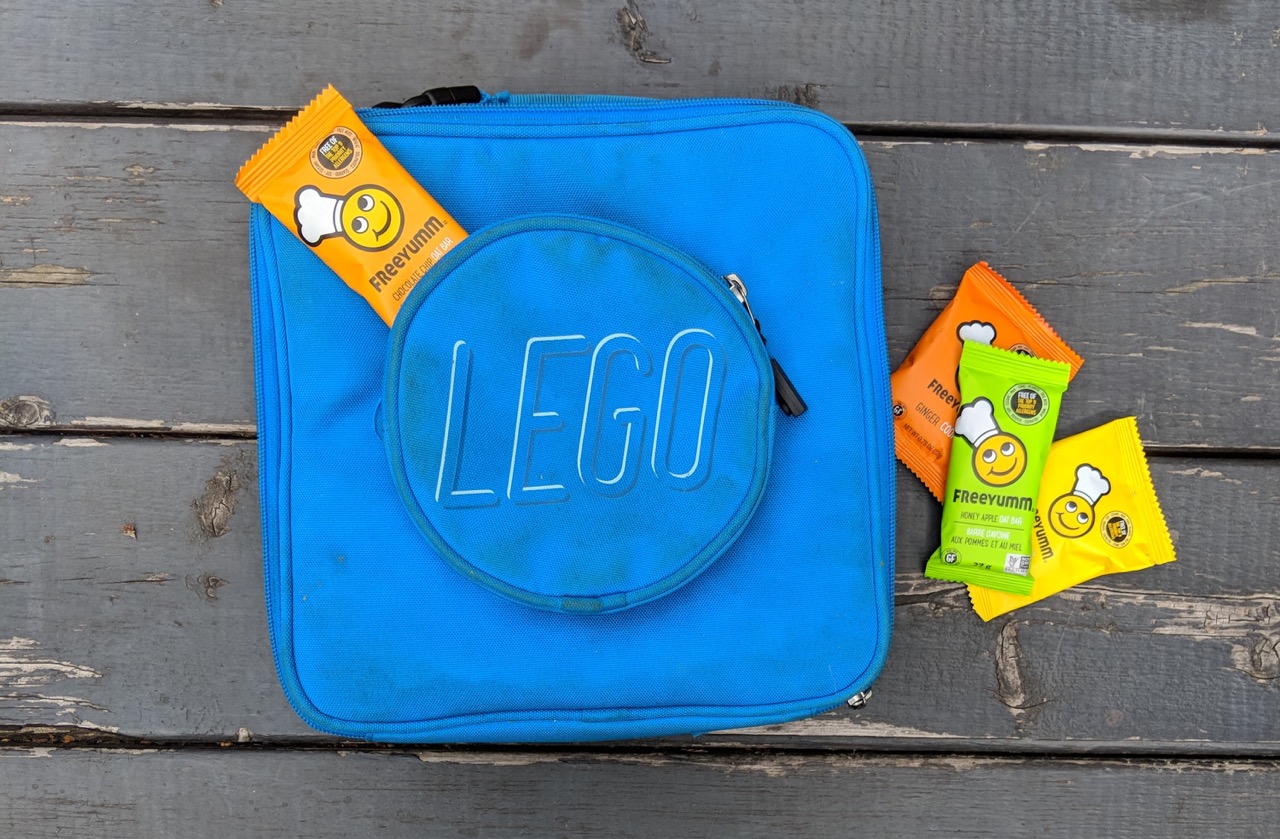 FULL DISCLOSURE: FreeYumm sent me a selection of products for my consideration and review.

I was really excited to be introduced to FreeYumm snacks, and here's why:

1) Whole Foods Based: FreeYumm products are made with a very short list of natural and organic ingredients, which I love! They are also Non-GMO project Verified which means that they do not contain any genetically modified ingredients.

2) Natural Sweeteners: Maple syrup, organic agave nectar and organic coconut sugar are the sweeteners of choice in FreeYumm products and they are used sparingly. The natural sugars are also balanced with fibre from a variety of freeze-dried fruits, ground flaxseed, chia and rolled oats.

3) School-Friendly: Gone are the days where we only had to worry about keeping nuts out of our kids' lunches. With allergies on the rise, many schools are now asking parents to refrain from packing lunch and snack items that contain other common allergens when there is a student with a particular food allergy attending the school. Not only are FreeYumm products free of nuts, but they are free of the top 8 allergens including dairy, eggs, wheat/gluten, soy and sesame. Their products are prepared in a dedicated bakery to eliminate the risk of cross-contamination.

4) Visual Appeal: Visual appeal is the #1 priority for young children. If they don't like the packaging or the look or a particular food, they won't even get to the point of taste. FreeYumm products are packaged in fun colours and really cute graphics making them incredibly appealing for kids to try.

5) Mom owned/Canadian company: I love supporting moms and local businesses so I was thrilled to learn that FreeYumm is a mom-owned company out of North Vancouver, BC! I don't know about you, but I'd much rather send my snack dollars to a local mom initiative and help support Canadian businesses.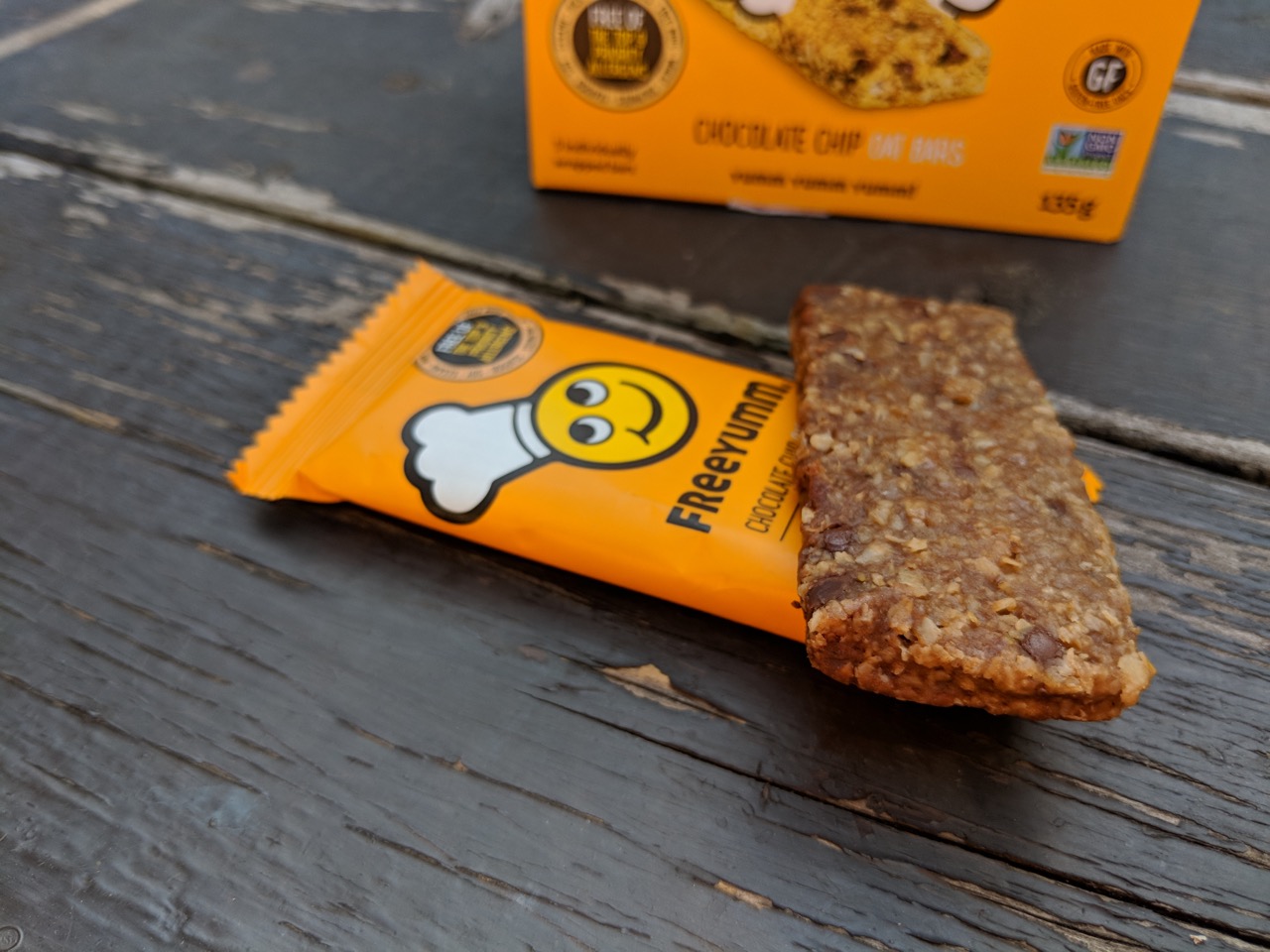 Another thing I love about FreeYumm is the portion sizes. They are perfect for little appetites and satisfying a sweet craving without overindulging. I must say - I find my self addicted to the Banana Maple Cookies! Be prepared though…it's not your traditional cookie consistency. It has more of an un-baked feel to me - but surprisingly satisfying. I actually like that they are really soft as it makes it easy to eat for toddlers who are still developing their chewing skills. Give them a try and let me know what you think!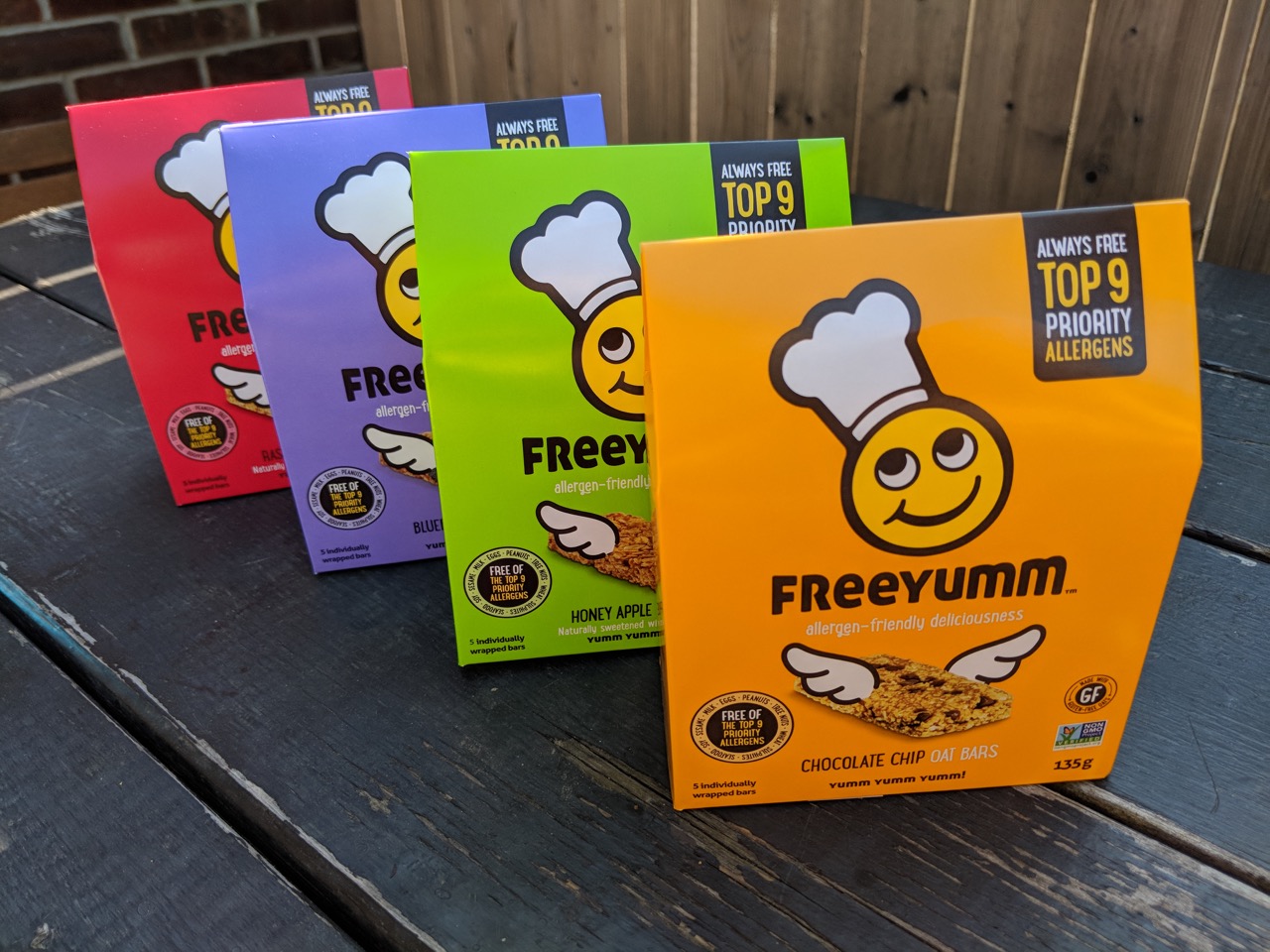 Visit the FreeYumm website to find out more and for a list of stores in your area that sell FreeYumm Products.

I get them at Fiesta Farms but in the Toronto area, you can also find them at Loblaws, No-frills, The Big Carrot, Ambrosia, Nature's Emporium and more. You can also order them online from one of our Healthy Moms participating businesses, Well.ca. Use the code FreeYummJune to save 20% off your first FreeYumm order!