How To Get Out Of Your Mom-Style Rut & Into Fall Fashion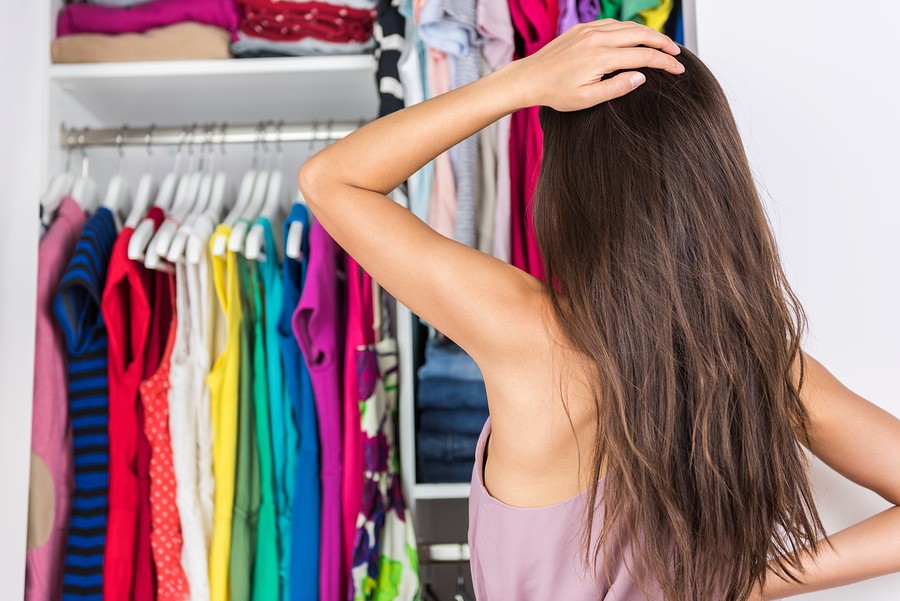 I don't know about you, but I have been in a style rut. Ever since becoming a mother, I've found dressing up to be quite stressful. When I get invited to media events, I have a moment of panic at the thought of finding something to wear. I look through the closet and find my pre-baby clothes that no longer fit. And don't get me started on the post-baby clothes! Going to the mall is overwhelming as I feel I don't know what looks good on my new shape and ahem..size. Add in tiny fitting rooms and horrible customer service and I knew there had to be a better way.
Turns out there is. A Better Styled way, in fact. I met the lovely and welcoming Erin Nadler last Saturday for some style help as I needed a professional, yet comfortable look for when I go out to media or networking events as a blogger. I was greeted and welcomed into her comfortable and chic office at Eglinton and Mt. Pleasant. Shopping with Erin was like shopping with my best friend. She started out by asking me some questions to get a sense of my style and what I was looking for, including how I felt about colour and accessories. She left the room and within minutes she returned with an arrangement of clothes that was totally my style. She got it right away, like a magical fashion fairy godmother. I didn't need to worry about Erin trying to change my style. She brought out what she thought I was looking for, not what she wanted to put on me. Best of all, thanks to her onsite boutique, I didn't need to step foot in a mall! It is full of pieces that are reasonably priced, plus there is no sales pressure and no consultation fee! It's like having your own personal store and a trustworthy friend telling you what looks good on you and what doesn't.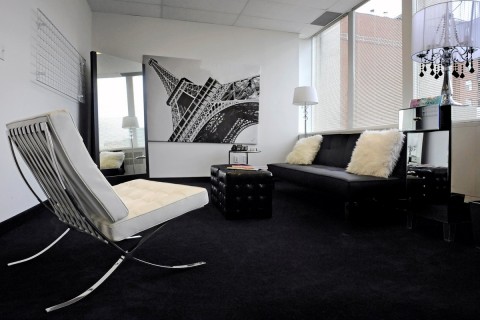 Erin brought out a selection of outfits that included tops, cardigans, leggings and super comfy jeans. It didn't take much time to settle on a new Fall wardrobe that was right for me. It was amazing to feel comfortable and confident in the clothes I was wearing! Some of my favourite pieces include a beautiful Tribal (love this Canadian line!) cardigan, a white top from Comma and fantastic black leggings that were more of a riding pant style. Thanks to her professional tips, all of the pieces I took home can be dressed up or down depending on how I accessorize them. It is essential for a mom wardrobe to do double (or triple) duty!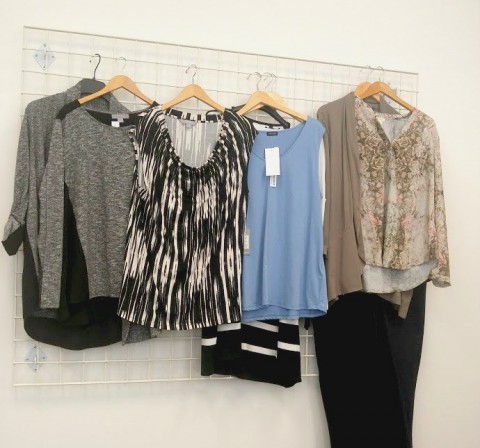 All in all, I was done within an hour. As a busy mom, this is definitely the ideal way to shop. Be sure to check out Erin's website to see some of the other services she offers. I love the idea of a Girls' Night Out with Better Styled! Round up your friends, relax with a glass of wine while you chat, share style tips and try on clothes.
Working with Erin was stress-free and she provided me with pieces that fit and flatter my shape. Whether you're going back to work or simply looking for a wardrobe update, I'd highly recommend booking an appointment with Better Styled. You'll feel at ease when you meet with Erin and you'll leave with quality clothing that looks great on you.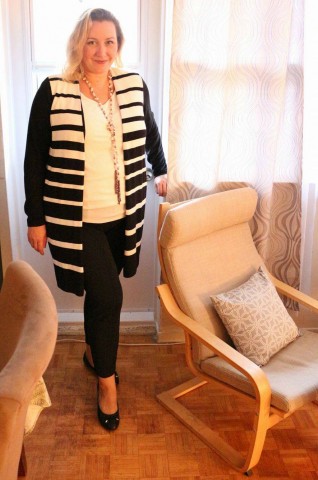 Find Better Styled on Facebook, Follow her tips and Tweets and get your inspiration on her Instagram feed.
As an added bonus and to encourage moms looking for a Fall style update, for the month of October all new clients of Better Styled will receive 10% off their first purchase when they show their Healthy Moms Toronto Discount Card.