Managing The Holiday Blues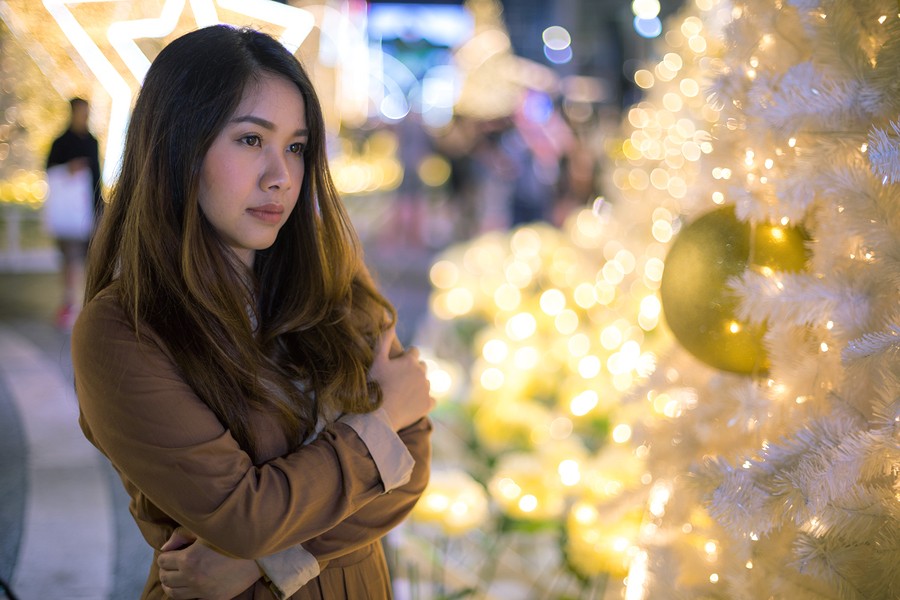 Holiday season is a time for celebration for most, but can be a time many of us experience sadness, stress, anxiety, fatigue, and even depression – especially, if we don't have extended family or many friends.
Here are a few things you can do to help with the holiday blues:
1. Don't think it isn't worth bothering if it can't be the way it used to be, if your family isn't nearby. Start your own traditions – perhaps each member of your immediate family (including the little ones) can come up with one thing they would like to do and figure out how to do it. Keep in mind that you can spread the activities across the holiday season rather that doing everything in one day.
2. Think of others and at the same teach your children the practice of gratitude by donating a toy for children who can't afford it. Research shows that a simple act of kindness increases our serotonin levels – a neurotransmitter that improves our mood and social functioning.
3. Reach out to a friend or family member you haven't talked to in a while – holidays are a good time to reconnect with people you lost touch with but would like to keep in your life.
4. Only take on what you know you can comfortably handle. Be honest and realistic with your expectations of yourself and others.
5. Reach out to friends who also don't have a network of family and friends and arrange to spend time with them. Remember to share tasks and decide who can contribute what (appetizers, main dish, dessert, wine, non-alcoholic beverages, etc.).
6. Make a list of things you want to do and prioritize – holidays will not be ruined if you only get through a few things on the list. Choose things you enjoy rather than trying to please others. Please, remember that Martha Stewart has an entire crew helping her behind the scenes, from setting up a perfectly decorated place to cleaning up after the party is over.
7. Beware of financial stress and pressure to get presents for practically everyone you know – you will be literally paying for it for months to come. Consider a secret Santa for adults and buy presents for only the kids in your life.
8. Some of us may be trying to avoid our extended families and spend the holidays with just the immediate family. Feelings of guilt can be overwhelming but demands and expectations placed on us years ago don't have to mean that we are indentured for life. You are allowed to choose how you want to spend your time - spend time together over the holidays but make the big day itself your own. It doesn't mean you are rejecting your family – you are just starting your own tradition.
9. Don't forget to make time for yourself! Whether it's sleeping in, a long bath with a book, appointment at the spa, or just sitting down with a cup of something to watch a favourite show – make this a part of your holiday tradition.
A word of caution: sometimes, holiday blues are exacerbated by a recurrent depression with seasonal pattern or SAD - Seasonal Affective Disorder, caused by decrease in day light exposure, staying indoors more, social isolation, and poor nutrition (we all tend to reach for more sugar and carbohydrates to help boost our mood). Though the tips above can also help with SAD, please note that if you suspect that you suffer from SAD, investigate it further and see your doctor and/or a mental health professional, as it is a form of major depression and should be treated accordingly.
---
Lana Mamisashvilli is a psychotherapist who has worked in the field of perinatal mental health (pregnancy and postpartum) for more than 12 years and is passionate about helping new moms transition to motherhood. Healthy Moms cardholders receive a free 30 minute initial consultation with Lana (in person or by phone) and 25% off therapy sessions. Find out more here: https://gohealthymoms.com/lana-mamisashvili-counselling-psychotherapy
Related Posts