Nannies on Call Saves the Day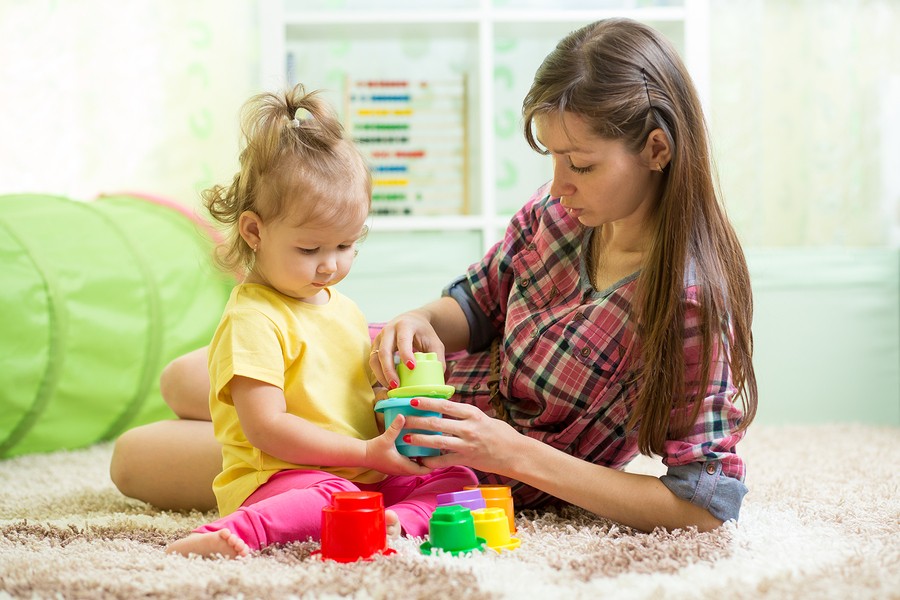 Like many families in 2017, our lives are in constant movement from waking up, rushing to school and drop off, leaving younger siblings with childcare, and rushing off to work and appointments. Once we catch our breath we realize it is time to rush home for pickup and start dinner, only to hurry to bed and repeat. I realized when our care provider was sick and we had no family in Toronto that I couldn't take time off work for a host of reasons. I'm sure we can all relate to a boss who doesn't quite get it, financial responsibilities, and the consistency for the whole family. Simply, I wanted and needed to work.
Nannies on Call was the perfect fit. With only two days notice, in a pinch I was able to call and book a qualified nanny with years of experience and specializing in the needs and interests of my girls, one who just turned 1 and the other almost 5. I was still hesitant to open my door to a stranger essentially and hand them my children. By the end of the first phone call to book, I felt the nervousness float away as they explained all nannies are Emergency First Aid and CPR trained for infants and children, each have a recent Criminal Record Check, and at least 3 years experience working with children (most actually have 5-10 years). I was also thrilled to hear that most of their nannies are ECE, CYW, and teachers. I thought, "Wow, this is so thorough and the nannies are so qualified."
The day of the booking came and to be honest, I was still nervous. Trying to explain to my partner that the girls would be safe took a bit of persuasion. I assured him many of the families we know and trust have used the service too and been thrilled. This would allow us to work more consistently and support our needs.
Our nanny for the day, Sally, came right on time and knew all the details of the girls that I had shared on that first phone call including their names, ages, interests, even the fact that we use cloth diapers, and the plan for the day including taking my oldest to her city-run two hour parks & rec class on the TTC. These details were from memory, not an email she was reading from. I was so impressed, as someone who has to make lists to stay on track.
My oldest daughter was very excited, jumping up and down for the company. Sally was great giving her clear instructions to keep both girls safe. She was fun, professional, and quickly took a coloring page out of her bag with her own markers which calmed my daughter. She taught my oldest how to do the borders of an image first and then color the inside in 5 minutes, while bouncing my 1 year old. My girls loved Sally immediately. She had a warmness about her that was loving and safe while being confident in her speech. My partner and I were so impressed.
We exchanged numbers for safety and the girls were off to enjoy adventure with their new best friend, as my oldest called her for the rest of the day. I felt safe knowing the girls were so comfortable in our home and how professional Sally was. The girls had a picnic I had packed and the class was right beside a park and library, both loves of my girls. The plan was to have Sally take the TTC back at 6pm, leaving my partner and I able to spend some time together and complete work responsibilities in kid-free bliss.
We both accomplished twice as much as we would have if our busy girls had been home. I can't emphasize enough the positive impact of having a day off from childcare. I felt refreshed and proud of all we had done, including a deep clean of our home, three photo shoots, and a lunch date with my love, kid-free. Honestly speaking and laughing over lunch without the kids was like traveling back in time and left us both giddy.
Sally and the girls returned exactly on time, even when taking the TTC. I know our bus can have delays due to construction, so I was really impressed. Sally then gave an update on the day, including what the girls ate, naps, activities, and my oldest listening and the two times she didn't. Sally didn't have to tell me any of this, but she was so thorough, detailed, and honest. No one wants to say, "Your kid didn't listen," but she did so politely and honestly. This simple act left me feeling that the girls were truly safe and cared for. If something had happened, Sally would have told me.
The girls were sad to see her go and my oldest especially kept hugging Sally and telling us how much fun she had. She also shared a little pipe cleaner spider they had made together with googly eyes. These were art supplies Sally provided. It made my daughter so proud and it continued to provide joy after she left. Again, I was impressed with how prepared Sally was for my daughters' needs. She was warm and comfortable with the baby too. The baby literally waved goodbye to us without shedding a tear. She also hugged Sally goodbye and was giggling.
The whole experience was wonderful from the first phone call, to saying goodbye. I felt reassured, while my girls bragged about how much fun they had. I would highly recommend the service, especially if you need short notice care. I'm so impressed and look forward to our next booking.
---
This post was written as an honest review of the Nannies on Call service, in exchange for a deeply discounted session for the author. All opinions are her own.
Healthy Moms cardholders get their second booking fee waived, when they book their first session, a $32 value. To find out more about Nannies on Call, visit their listing here: https://gohealthymoms.com/nannies-on-call