On Becoming a Healthy Mom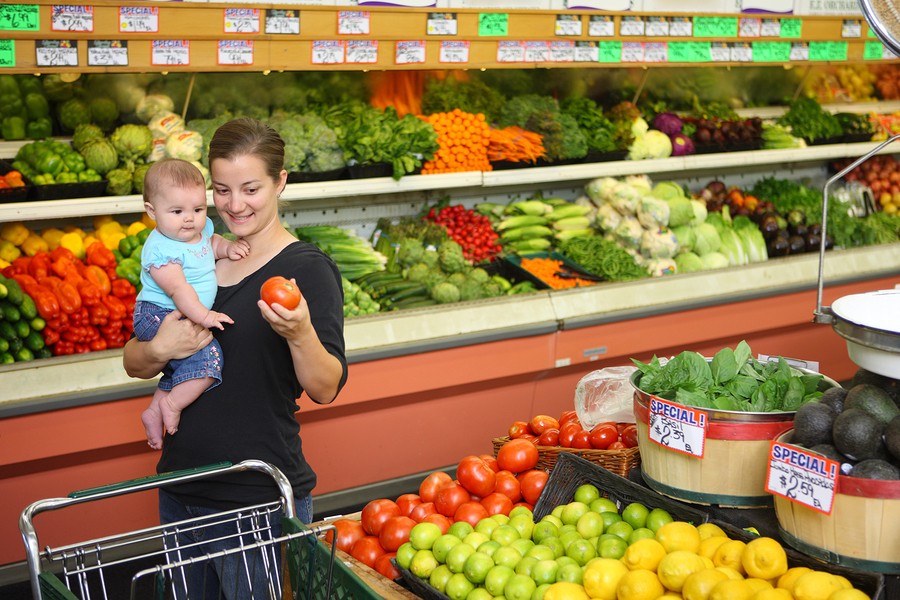 On organic food, cleaning products and finding my mom identity
Sleep deprived from my daughter's illness and fighting my own, I walked the aisles of the grocery store the other day.
Staring at the frozen lunch section, I wondered whether my return to work had been all that wise, as I did my best to deliver on a massive work load, be present in my daughter's life and to find time to balance my own health and well-being.
I've been giving a lot of thought to what kind of a mother I am and will be, as she grows into her own person. I've read all about the helicopter mom and the tiger mom, but I'm still at a much more basic level: our approach to food and cleanliness.
I want to give my daughter the best start possible, and to me that starts with what's fuelling her. I've read many studies, and read the science about GMO and pesticides, and not withstanding some prohibitive costs, where possible, I buy organic, or free-range, or all-natural (depending on the item) and especially when it comes to the dirty dozen.
In my mind, this is where closer to nature can be a benefit to a small body. In this way, I can try to make choices that will benefit her development and well-being in the long run.
I'm more aware than ever that as my tiny human gets more confident at navigating around the house on her own, she is a little vacuum, putting everything in her mouth first. I've always been conscious about trying to use natural cleaning products, and I realize that with her hands all over the floors and walls, what I'm using to clean is going straight into her system.
I'm paying a lot more attention to what experts are saying about cleaning products. Today, it is so easy and cost neutral to make more natural product choices, even while shopping in the mainstream grocery stores.
I thought that I would be nervous about her touching things, having toys everywhere, or trying to dive off my bed…but I've left that role for my husband to play. I knew early on that I wanted to foster her sense of independence and confidence. To let her push boundaries, and know her own mind. I realize that she's only one year old, and perhaps that is a big statement to make about a little person. She is fascinated with how things work, loves to feed herself, and I want that interest in the world to continue.
With the advent of spring, I can't wait to return to the parks, the beltway and the great outdoors. While last summer, she was more a passive passenger in her stroller, I know this year we'll be playing at the beach, digging in the sand and enjoying getting a little dirty. And, as my reading has taught me, that's good for her microbes and so that's good with me!
I have taken a fairly broad and inclusive approach to informing myself about these topics. I've signed up for a variety of groups, list-servs and specific interest sites; and I realize that my desire to learn and absorb is typically driven by my question at hand. I think this may be the case with many of the healthy moms in our community. We're all on a learning curve, trying to give our children their best chance at a healthy life.
Related Posts