Peaceful Parenting with Sarah Rosensweet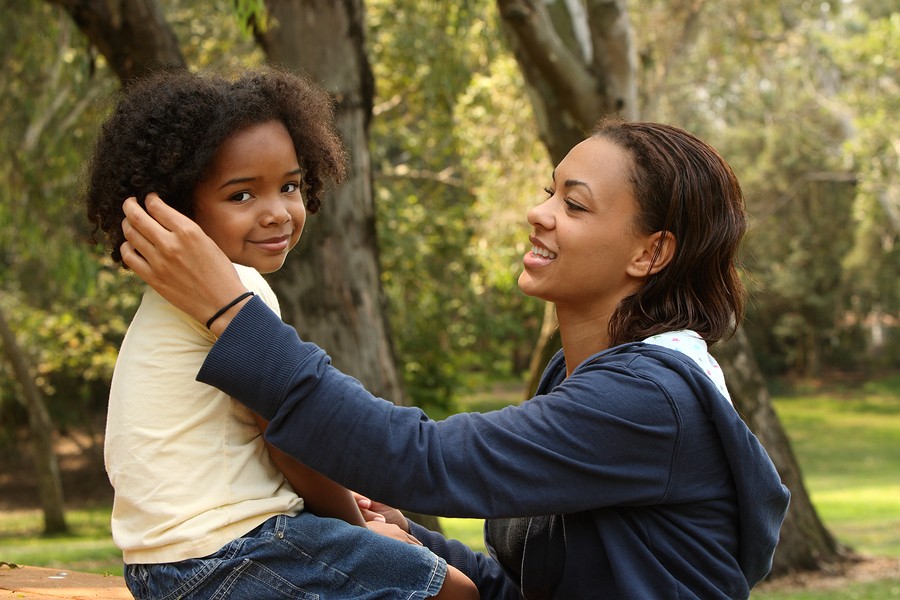 In the past three years, five months and 12 days, only two bits of parenting advice have penetrated the baby brain fog deeply enough to embed themselves permanently into my memory. The first came from Aviva Allen, who described the division of nutritional labour in the home by explaining that it was my responsibility to give my child healthy food, but that it was his responsibility to eat it. The second, I got recently from my Peaceful Parenting coach Sarah Rosensweet, who told me quite firmly that—despite the fact that it's not fair that he keeps insisting that he loves daddy better—my toddler isn't responsible for my feelings.
*****
In the past I'd never given much thought to turning to a parenting coach for help with parenting. I mean, looking back, I can't think why not. I'm one of those people who always feels like my child is the confusing exception to every rule and because of this, I can never find the general principle in the lesson to parent by. Basically, this means that I regularly doubt all of my parenting tactics and feel like every time my kid acts out the implications are world altering.
Around the time I was starting to consider seeking out some support I came across Sarah Rosensweet. Sarah is a certified Peaceful Parenting coach and Attachment Parenting International Certified Parent Educator based out of Toronto. She helps parents become the parents they want to be, with a non-punitive, connection-based approach that that "feels good and works."
Despite having read this description before we started our work together, I still thought that I was about to learn how to fix all of my child's behavioural quirks, like getting him to totally commit to toilet training, ridding him of picky eating syndrome for good, getting him to love the idea of going to school….and so on. It took me a whole session to understand that my perspective was totally off.
Sarah's process is simple. Sign up. Fill out the forms (tedious, I thought, before realizing that this was actually the first step in helping me understand what we really needed to talk about). Then we would have our first call. I was ready. I had some immediate things I needed to talk about.
I called into the conference number I'd been given (Sarah uses this method so she can record and send you a copy of our conversation so you don't have to take notes, though I did anyway because I'm a keener) and she answered. We chatted easily for an hour and by the end of our first conversation, I had an epiphany. I wasn't here to fix my little guy's issues, I was here to understand and manage my own. And by achieving some success in doing this, I'd impact my child's whole life in a dramatic and meaningful way.
In a post-session interview, I talked to Sarah to share a few things about her practice as well as some tips for Healthy Moms looking for a better way to parent.
Talk to me about the premise of "Peaceful Parenting." What are the core tenets of the approach? What are the goals?
SR: Peaceful parenting is (my take, in a nutshell) a focus on self-regulation, managing our own emotions and not acting when we are angry. This preserves the connection with our child, is more effective for finding solutions, and models the behaviour we want to see. Secondly, it's a focus on connection or the relationship as the most effective way to influence our child—a child who feels connected wants to cooperate. Finally, it's using kind, firm limits without punishment.
The goals are children who are easier and more cooperative, parents who feel like it's all worth it (because of what WE get out of the connection), and children who are self-motivated, independent, emotionally resilient, do the right thing when no one's looking and happy!
What type of parent does this model work for? What type of child?
SR: This approach works for any type of parent or child, however it's a lot of work. You do have to have the emotional bandwidth and the commitment to spend the time necessary for connecting with your child and providing the support they need to meet your expectations. I always explain to parents that it takes a lot of time when your kids are little—but the flip side is that when your kids are older it's a lot less work! If you have kids who are special needs or kids who are what I call a little bit more (more anxious, more strong-willed, more sensitive) you especially need to have your parenting skills in shape. This approach is great for those kids who need more support than your average child.
What are four things Healthy Moms can do immediately that will improve our relationships with our children?
Remember that your child wants to be good and is doing the best they can

Do 'Special Time' with your child every day

Try to see the world from your child's point of view and give them tons of empathy

Try not to act when you're upset
*****
The rest of my journey with Sarah is another story and it's my own—but this path is well tread by so many of us Healthy Moms. We want to be better parents. We want to learn to guide our sometimes very impossible to manage children into becoming whole and happy adults without over-disciplining them or losing our cool. I'm not there yet, but I know I'm on the right path and positive parenting has resonated strongly with my own beliefs and helped strengthen my connection with my sweet little boy. He's even back to saying that mommy is also the best.
---
Healthy Moms cardholders receive 25% off their first session or 10% off packages with Sarah Rosensweet. Find out more here: https://gohealthymoms.com/sarah-rosensweet-peaceful-parenting
The author received a complimentary session with Sarah Rosensweet in exchange for an honest review of her services. All opinions are the author's own.