Reflections – A Midwife's Birth Story (pt. 2)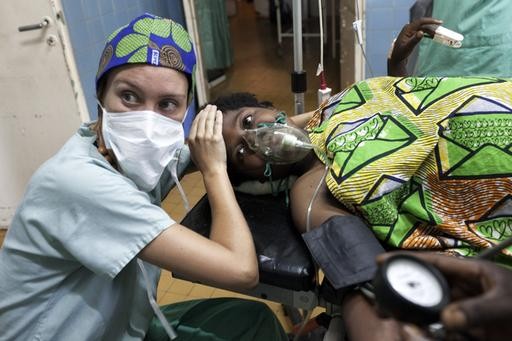 When considering the differences between my births in England, India and Canada, in the most important way there were no worthy differences to mention. I had access to wonderful medical care in each case. Experienced midwives and doctors attended the births and emergency care was close by if needed. This is an enormous contrast to the birth experience of hundreds of millions of women around the world who have no access to medical care and no access to safe deliveries,
When thinking about my own birth experiences I can't help but think about some of the very memorable births I've attended during my missions with Doctors Without Borders.
I will always remember the day a young woman came wondering into the delivery room in the Congo carrying a reed basket. She was in a state of shock. She had walked for seven hours to arrive at our small maternity hospital in the pouring rain. She handed me the basket and when I looked inside saw three very small babies, all alive, and despite their size seemed to be doing well. The woman recounted to one of the Congolese midwives on my team how she'd delivered these three babies all alone in her mud hut. 'They just kept on coming,' she said. It's beyond my comprehension how a mother could deliver triplets alone in a mud hut then walk for several hours. But every day in Africa I saw miracles like this. Women and babies fought for life there. The mum and her three babies stayed for several weeks in our neonatal ward and once the babies reached a certain birth weight they were all discharged home.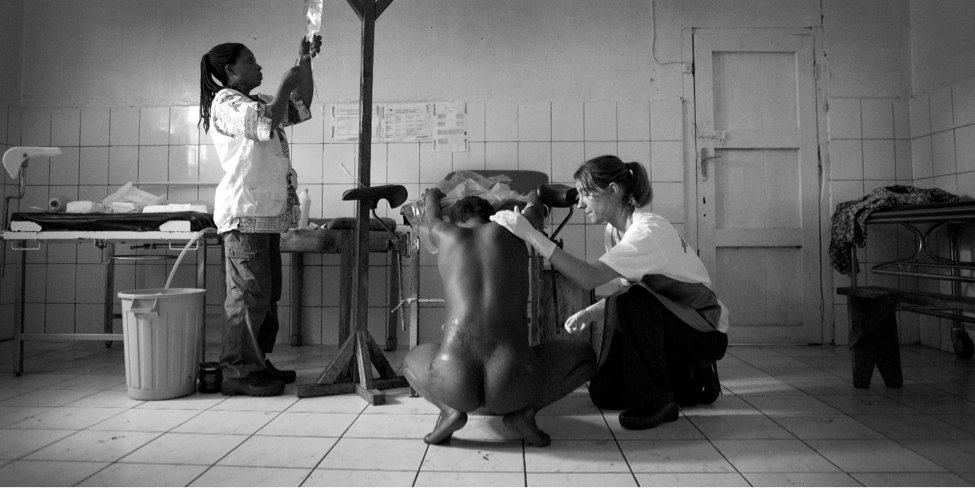 Another very memorable story was that of Zawadi, a young mum, who had laboured for hours at home before eventually walking to a small health outpost on a front line in North Kivu, D.R.C. The health post radioed our hospital and from the history given I determined we needed to transfer her to the hospital for further management as soon as possible. The risks of prolonged obstructed labour are uterine rupture, fetal death and/ or vaginal fistula. My husband (Jonathan, who was the Field coordinator of our project and responsible for the team security) and I, together with our driver and several team members, traversed a long difficult mud road for several hours, in an area of insecurity, to find the young girl.
Once we found her, I assessed her. She'd need a caesarean section to deliver her baby safely, so we put her in the back our Land Cruiser ambulance. I can't imagine how excruciating it must have been for her to ride in the back of a 4x4 on a rutted and very bumpy road through the mountainous jungle of the eastern D.R. Congo, exhausted after hours of contractions with no pain relief. She showed incredible strength and courage for such a young girl, I held her hand and rubbed her back the entire journey. Once back at the hospital my team performed an emergency caesarean section and she delivered a beautiful healthy baby girl. I knew I would remember her face forever as I placed her healthy baby in her arms. Watch this video:
Another one of my most memorable days was delivering six babies in one hour in Uganda. It was a crazy day in the blistering heat in our small hospital in a camp for thousands of Ugandans displaced from their homes due to violence. The women just kept arriving in established labour. We were short-staffed that day so I would deliver a baby, change my gloves, and turn to the next women who was already pushing.
Working as a midwife has given me a great perspective. Those of us who live in the global north are incredibly lucky to have access to medical care and qualified medical practitioners. Most women don't. I know this from experience delivering babies with Doctors Without Borders.
As mothers, when we reflect on our birth experiences (as we will for years to come), even if they weren't quite what we had hoped for, it's important to draw on all the positive aspects, rather than make comparisons with your pre-birth expectations. Because ultimately a healthy mum and baby is the dream outcome of any birthing experience.
See Sam's first post, about her own birth story, here: https://gohealthymoms.com/blog/entry/3-babies-3-continents-a-midwife-s-birth-story
Related Posts