School's Done For Summer, But Does That Mean Sleep Is, Too?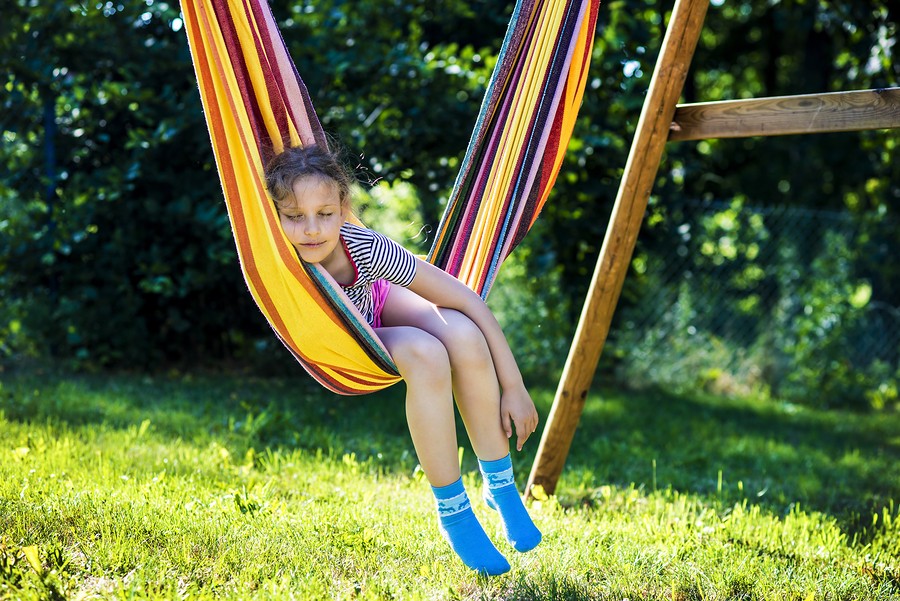 The sun is bright, the days are long and the sounds of children playing outside are filling our streets and parks.
I love summer time. Doesn't everyone? Our city is packed with festivals, parades and numerous musical and art events. Our highways are jammed with people eager to jump into our beautiful Ontario lakes and sit back on Muskoka chairs, watching children play in the sand and water. Summer really is the best time of the year.
With all the excitement of summer and playing in pools and splash pads, dinner often gets eaten later and going back inside the house becomes a lot harder. Who wants to come inside when it is 28 degrees and gorgeous out! Nobody wants to begin bedtime at 6:30 or 7 pm. It's easy to get lost in the summer fun and begin to make bedtime later and later.
Unfortunately, children need their sleep and with the extra outdoor play during the summer months, young children are exhausted and ready for bed at their normal time. The odd day with a later bedtime isn't a big deal, but when a large sleep debt begins to pile up, children become overtired. What happens when children are overtired? They can get their second wind, become hyper and actually may not appear tired, but trust me they are.
So what can you do to ensure sleep doesn't go out the window during the summer?
Honour your child's normal bedtime
I highly advise not to change bedtime. Babies and children easily get overtired and it is harder to get to sleep and STAY asleep. Most people are shocked to find out that we recommend a bedtime of between 7-8 pm for children up to age 6.
A dark room
It's bright when your kids go to bed and when they wake up at this time of the year. If the room is DARK, it will be easier to get back to sleep in the early hours and easier to fall asleep at bedtime. Any light coming into the room is a distraction.
Watch that sugar
It's easy to fall into the ice cream truck temptation, freezies and marshmallows roasting on the campfire. There is nothing wrong with these once in awhile, but my advice is to limit them 45 minutes to 1 hour before bed.
Stay on track with naps
Remember the first nap of the day is the most important and sets the tone for the day. If your child is taking two naps, get that first nap at home, then go out to Canada's Wonderland for the rest of the day.
Embrace setbacks and move forward
If schedules and sleep go a little wonky over the summer, try to find a few days where you can dial things back and get proper nap and bedtime timing. Trust me, your child will need it and you can enjoy a nice quiet evening on your back patio with your feet up, knowing that your children will wake up happy and well-rested.
---

Lisa Kvapil is a sleep consultant with WeeSleep, where Healthy Moms get 15% off select sleep packages. Find out more here: https://gohealthymoms.com/weesleep
Related Posts