Smooth Moves: 4 Springtime Smoothie Recipes and a Chance to Win a Cookbook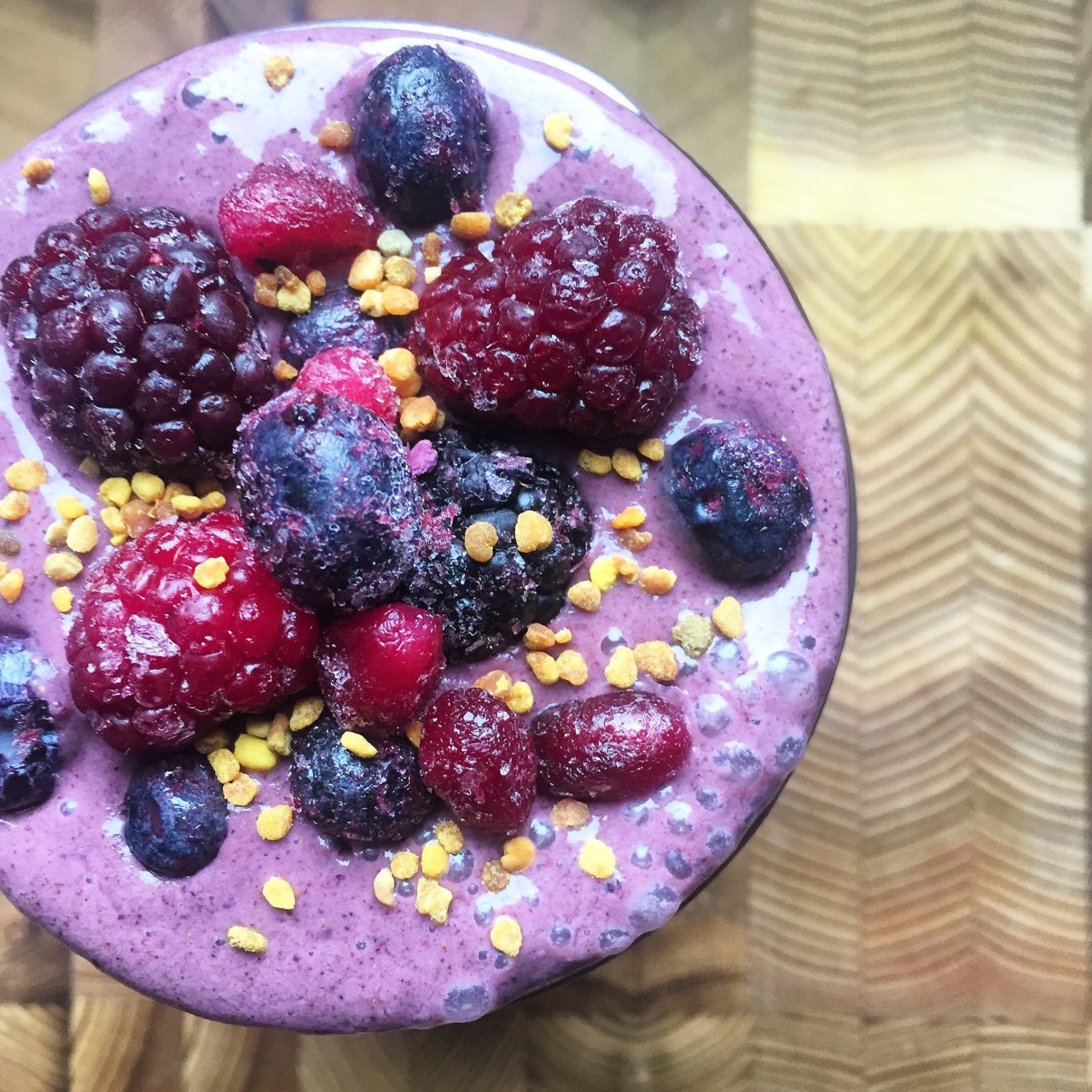 There is no denying it - my family loves smoothies! My kids love them for breakfast and afterschool snacks and I even send them to school for them to sip at their desks (disguised as water in reusable steel bottles of course!). I usually make them with a combination of fruit, a handful of vegetables, some cinnamon, occasionally a knob of ginger, chia seeds and a source of protein like some yogurt, nuts or hemp seeds. To keep costs down and variety up, I buy big bags of organic frozen fruit at Costco and toss that into the blender rather than fresh fruit.
In my spare time, I am a Food Revolution ambassador in Toronto. Jamie Oliver created The Food Revolution movement in order to provoke debate and create change in the way that children access, consume and understand food. There is an annual Food Revolution Day every May, but as a local group, we like to keep the momentum going all year round by encouraging families to cook at home. Each and every month we challenge people to make a healthy and delicious recipe, share it on social media and we randomly award a Jamie Oliver cookbook to one lucky person! I invite you to join us in the fun and I assure you that you will be a winner no matter what! The recipes are all delicious, all family-friendly and you will be sure to enjoy them.
With the warm weather around the corner, and March break next week, we chose a set of delicious smoothies to make at home on a warm day or as a fun activity while your kids are off school. Check out the recipes here - make one, make 2 or even all 4 and don't forget to share a pic with us online so that you are entered into the contest!
Here's how you can win a Jamie Oliver cookbook:
Make one (or all!) of Jamie's smoothies, snap a picture and share it on social media. You must use the hashtag #CookwithFoodRevTO AND tag either @FoodRevToronto on Twitter or Instagram or on Facebook. That's it! Then you'll be entered to win a cookbook!
Eligibility and contest rules:
– Contest begins on March 1st 2017 at 9am EST on and closes March 31st 2017 at 6pm EST.
– Prize consists of one (1) Jamie Oliver cookbook
– Open to readers of the age of majority with a Canadian mailing address.
– No purchase of any product necessary for entry.
– Winner will be chosen randomly (using random.org) from all qualified entries on March 31st 2017 after 6pm EST.
– Winner will be notified via email April 1st 2017 and will have 48 hours to respond to the email.
– Winner will be required to answer a skill testing question.
Related Posts