The Easiest Way to Master the Time Change With Kids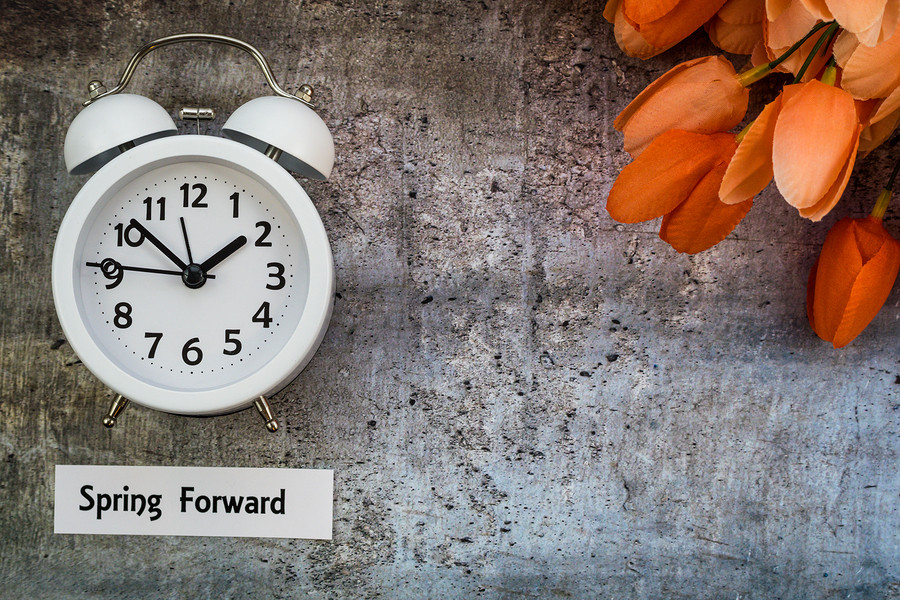 Is winter over yet? The snow has begun to melt and the days are starting to get warmer. It is finally lighter a bit later in the evenings and the morning sun is coming through our windows earlier and earlier. Soon the birds will begin chirping again, the parks will dry up and the daffodils will begin to blossom, showing the first signs of spring. March 20th is the first day of spring. Let the countdown begin!
On Sunday March 11th, Daylight Savings begins again. The time of year that we lose an hour of sleep and parents dread the days leading up to the change. The only positive effect of the time change is having an extra hour of daylight in the evening. The days are long when it gets dark around 5pm.
With any time change, it can take a full week for our bodies to adjust. Not only for adults, but for children too.
Here are the steps you should take to transition your children's nap and bedtime schedules.
STEP 1 (and the only step, thankfully): For the first three days, push nap and bedtime forward by 30 minutes.
For example,
NAP ADJUSTMENT: If your child naps at 9am, push nap to 9:30am.
BEDTIME ADJUSTMENT: If your child goes to bed at 7pm, push bedtime to 7:30pm
After the three days, there is no further need to adjust, as your babe can be moved to the current time.
Lastly, don't forget that Easter is early this year and Good Friday is on March 30th. If the Easter Bunny visits your house and family events are planned, it is important to ensure that sleep stays on track. It's really tough for parents when chocolate eggs are tempting their kids all weekend, but the sugar can wreak havoc on their sleep.
Here a few tips to keep the bunny from throwing sleep out the window with every hop:
AVOID TOO MUCH SUGAR BEFORE SLEEP
Enjoy those yummy chocolatey treats, but my advice is to give them at least 1 hour before sleep time.
MAINTAIN THE SAME SCHEDULE
This is difficult with any big occasion during the year. If your child goes to bed late on one night, it's best to buckle down the next night and be back on routine.
As with any season that disrupts the daily family routine, enjoy it, relax and have zero guilt when enjoying some chocolate eggs!
---

Lisa Kvapil is a sleep consultant with WeeSleep, where Healthy Moms get 15% off select sleep packages. Find out more here: https://gohealthymoms.com/weesleep
Related Posts