Stroller Spas Are A Real Thing & You Need Them In Your Life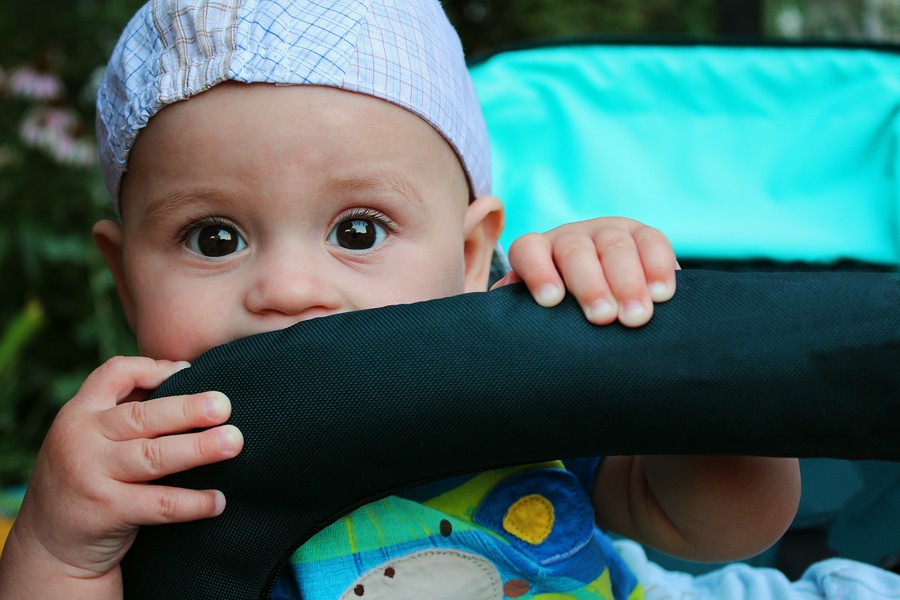 As my daughter celebrates her 6 month birthday, I realize that I'm currently the owner of my fifth stroller. There's so much to consider when purchasing a stroller - where you typically walk, how well it fits in your car or on transit, where you're going to store it, the age and size of your child, budget and more. It's hard to predict these things before you're actually living it with your baby. I didn't know any of this prior to having my first child, and I've learned a lot through my ups and downs with each of my 5 strollers - including how ridiculously HARD and frustrating it is to clean event smallest stain or spill off of them. And don't even get me started on car seats.
With the increasing cost of a high end stroller, the resale market is a booming business as evidenced by the Facebook group Canadian StrollerSwap with nearly 10,000 members. Moms are buying and selling strollers at an increasing rate as they try to meet their family's changing needs in a budget conscious way. Unfortunately, the market for strollers and car seats stained by months old spit up (and goodness KNOWS what else) is not very big, and no one wants to spend hours trying every magic cleaning trick accumulated by thousands of years of mom wisdom, only to get maybe a couple hundred dollars out of it. Or LESS! Thank goodness there is Stroller Spa, providing an important service to busy families.
Liz brought Stroller Spa to Toronto because like many mompreneurs, she saw a need in the market place that wasn't being met. Liz has actually trained and worked as an archivist for over 12 years, but with the birth of her own two children, she needed her stroller cleaned and couldn't find anyone to do the work for her.
Over five years ago, Liz reached out to the original Stroller Spa and travelled to the head office in California to learn all their processes and products for cleaning. Given that California's green standards are even tougher than Canada's, it's so reassuring to know that a stroller cleaned at Stroller Spa is going to be cleaned by only the very safest green products on the market. And if you think green products can't handle what your baby has thrown at your stroller or car seat? Think again and check out this incredible before and after image!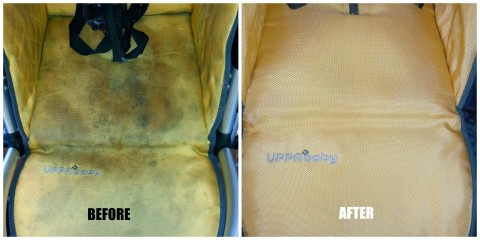 When you call Stroller Spa, Liz herself picks up the phone and help assess your need. You'll likely be invited to bring your stroller (car seat or high chair) in for a visit within a day or two of your call. And then the real work begins.
Your stroller is disassembled, then deep cleaned, steamed and scrubbed within an inch of it's life to remove every bit of dirt, grim and bodily fluid. She employs an industrial grade steamer as part of the process that sanitizes and kills bacteria on contact. The whole process usually takes hours of elbow grease and many products to clean and revive the stroller.
Nearly five years in, Liz has travelled for California for training, learned all the stroller secrets AND is the authorized repair centre for Bugaboo and UppaBaby. She is also a certified car seat technician for anyone looking for help in getting their car seat safely installed. Is there anything this lady doesn't do??
Liz is clear about the role and purpose for her business, "The mom that is interested in Stroller Spa is a mom who cares about the environment, the well-being of her child but who just doesn't have the time to do it herself."
When I added yet another used stroller to my collection, I took it in to Liz to have her give it a one over, and to ask for help in cleaning and personalizing it. She advised me against doing any work at the moment, and instead I bought a Choopie stroller liner and a new canopy to make it a bit more girlie. Yes, I've learned that there's also an extensive accessory market available for strollers, also conveniently available at Stroller Spa.
Rest assured that Liz is going to give you her best advice about strollers and she is the go to resource for many moms hesitant about purchasing used strollers and bringing them back to life. She's now on my speed dial and will be hearing from me again when I move on to stroller number six!
---
Check out Stroller Spa's listing at http://healthymomstoronto.com/stroller-spa-toronto to find out how you can receive 15% off stroller cleaning and 10% off carseat cleaning with your Healthy Moms Toronto Discount Card.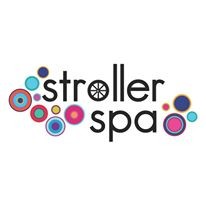 Related Posts