Taking The Fear Out Of Speech Delays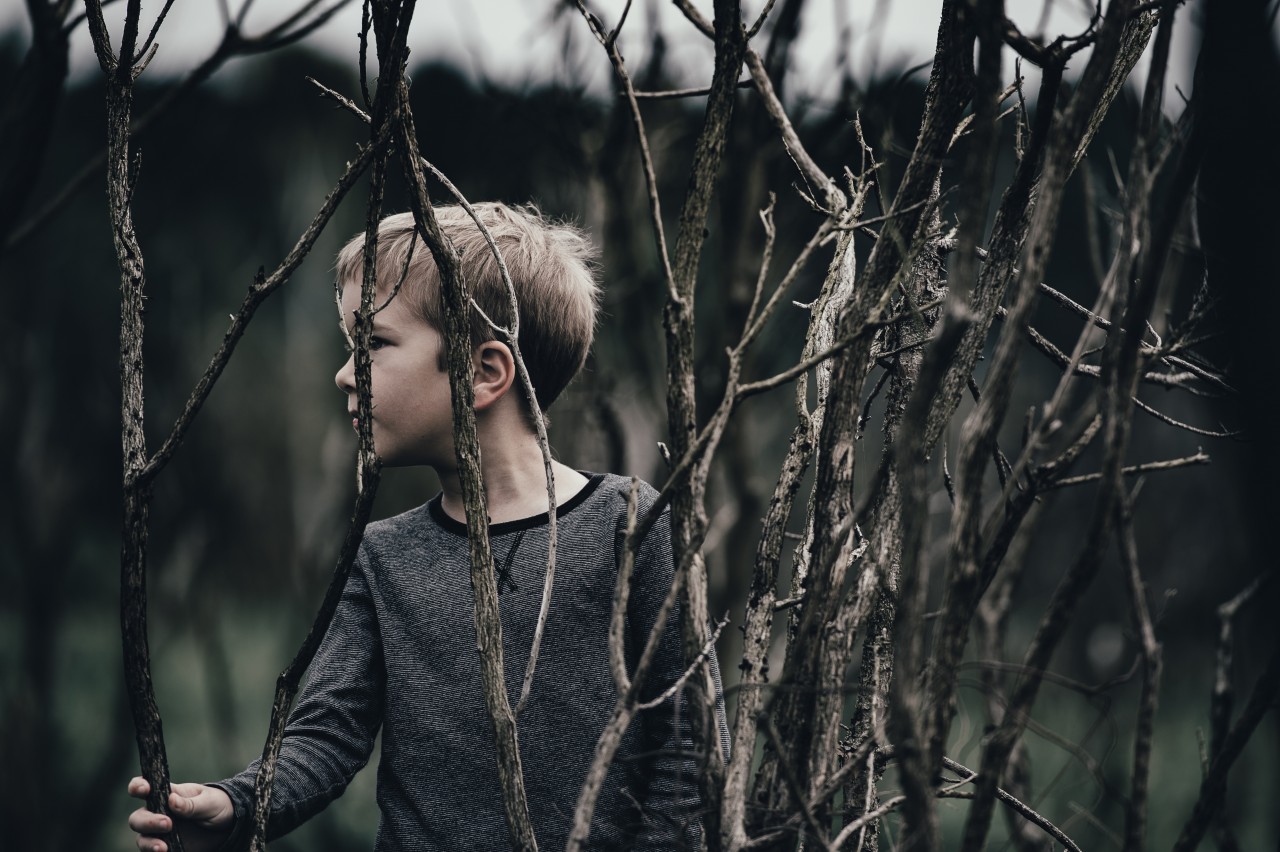 Well it's fall again, and when you're the mom of a two-nager, the onset of every new season marks a whole slew of new experiences and massive changes. At this age, they wake up a different human every day. They look a little more deeply into your eyes when you're playing together, they master skills they were just dabbling in yesterday—they even come out with some stuff you didn't teach them, don't know where they learned it, and didn't know how to do yourself before you saw them do it. Toddlers are an eye-opening experience for parents. We gaze at them in wonder and it's all we can do to keep up.
Kids are all different in their own ways. While my little darling is a very studious, hands-on type of guy, he's also always been more of the strong silent type. At first, I assumed he was just focused on other things, growing dramatically in the engineering department and spending less time in communications. As a lifelong communications nerd myself, it was a little disconcerting, but everyone—from his pediatrician to his grandparents, to the professional moms in various online groups—assured me that boys can be slow to master the gift of the gab and that it was nothing to worry about.
As he reached his 2-year birthday though, the feedback changed. Had he lost words he used to use? Was he able to follow simple directions? Did he look us in the eye when we talked to him? Did he use more gestures than words? And finally: Was he on the list for Ontario's Preschool Speech and Language Program?
I found it hard to answer some of those questions as well as numerous others. It wasn't that we weren't paying attention. In many cases, we were paying too much attention and those questions seemed to produce multiple answers under various conditions. I'm analytical by nature and every single action in my little boy's very, very busy arsenal seemed to take on so much significance that I couldn't weed out what was meaningful and what was a standard toddlerism. He never stopped moving, he was always doing something new, and everything was different from last time. As a first timer, both working and momming full-time, I had no group of examples to look to. Yes, he seemed different from other kids, but was that just his temperament or was it a sign of something that was off?
Language Assessment Options
I'd signed up months earlier for Ontario Preschool at the first signal of him being a slow talker (we were advised it could take up to a year and we could always break the appointment should he catch up) and was eventually notified that we were about 9 months away from receiving our appointment. They offer a whole bunch of bridging options until you get the consult, but with language and speech delays, as well as other related conditions, early diagnosis and treatment is really important, so I began looking for alternative options.
Obviously, private treatment has a price tag. While it's often covered by benefits, we didn't have any, so I was really excited to see that my Healthy Moms Toronto Discount Card gave me access to a few interesting clinics.
I decided to contact Speech & Company because their logo was great (as a branding pro, I'm one of those people who buys things for pretty packaging) and their website was clear, articulate, and helped me understand what areas I was specifically looking for help with. Co-owners, Erin and Naomi, were great and directed me through the process. I'd fill in the form in the contact section of their site and they'd reach out and connect me with the appropriate speech-language pathologist in my area. Oh yeah, they do home visits if you'd like. As a non-driver, that was totally awesome.
Amy came in to meet with us a few days later after calling to set up an appointment. I was glad for the quick pace and she was sweet and accommodating to our schedule. The first meeting was an evaluation. It was made clear that she would be able to give us an assessment of my son's speech and language levels, but was not qualified to give any developmental diagnosis as only medical doctors and psychologists can do that in Ontario. After that, if necessary, she would continue to meet with us at our home at a pre-agreed interval (weekly, bi-weekly, monthly) to provide play-based therapy that would help to promote his language skills. In addition, we'd learn from what Amy did with him so that we could emulate her style and approach between sessions, using prompts and homework that she'd document for us each time.
Even though I thought I had been doing all the right things to set the stage for my baby's language development, I really appreciated Amy's intervention. Her expertise and process helped me to understand the ins and outs of my child's communication style and his specific needs. The rest of the story is our private and ongoing journey. I wanted to share some of our experience, because I know that taking the big step to seeking out outside assistance can be frightening and bewildering—not only for first time parents, but because the next child is so very different from the last. Speech & Company was a perfect fit for us and I'll definitely recommend them to every healthy mom I know.
Parenthood is so full of joy, accompanied by billions of doubts and fears that keep you up at night, but sometimes, getting answers and working through them with your child can be better than not having had any questions in the first place.
---
Check out Speech & Company's listing at http://healthymomstoronto.com/speech-company to find out how you can receive $20 off your initial assessment + $10 off subsequent therapy sessions with your Healthy Moms Toronto Discount Card.