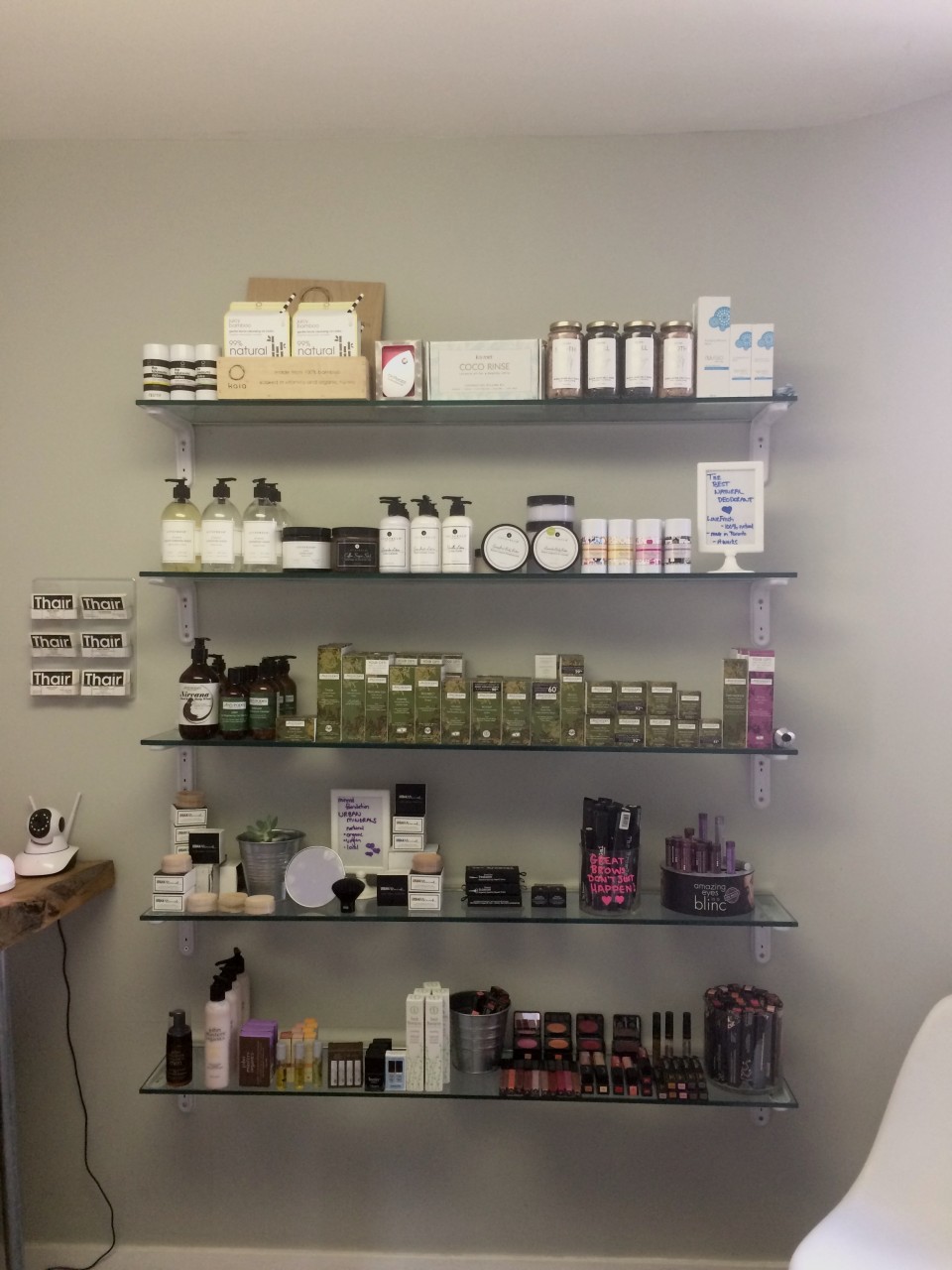 I'm not going to lie: when I found out I would get to experience a spa day at Thair Salon & Spa, I teared up a little. Being a full-time work-at-home mom with two young kids and a teen means that self-care is generally at the very bottom of the totem pole of priorities. I split most work days into two segments: the school/daycare shift of about 5 hours, and the nighttime, post-bedtime shift of another 2-3 hours. When the kids are home and awake, I try to be present, or at least be making some kind of meal for them, so it kind of feels non-stop these days. So yeah, a spa day that was scheduled in and part of my job? Sign me up on the dotted line, please.
As someone who spent 8 years working as a beauty consultant at The Big Carrot, it sometimes feels like a high quality spa that uses truly natural and organic products is a bit of a unicorn. I have a pretty high standard for the product ingredients I prefer, so when I found out that Thair uses Antipodes skin care, a line that I often recommended to customers, I was giddy.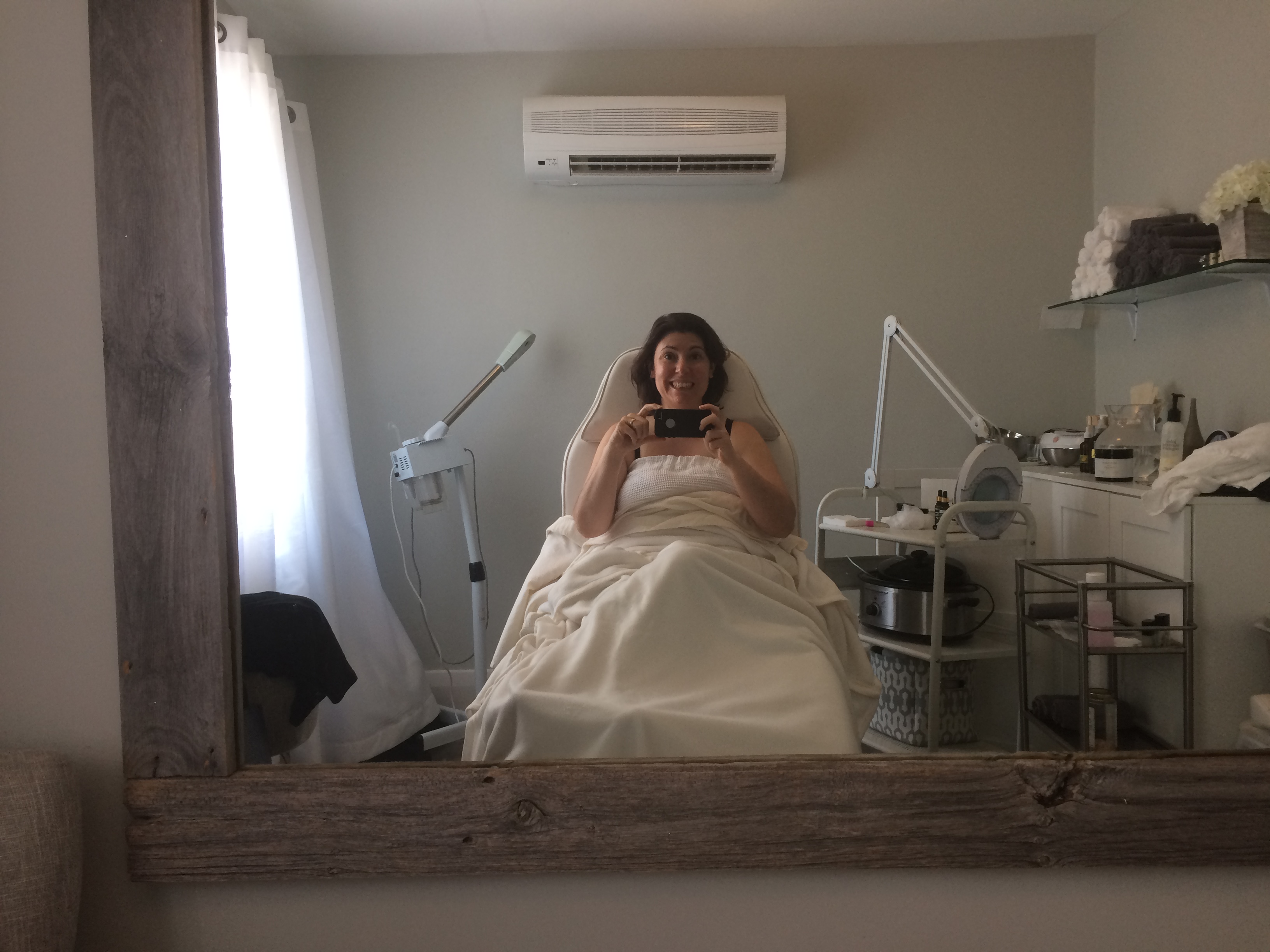 Truly, the moisturizing facial my (very overqualified) aesthetician Tatjana gave me did not disappoint. After thoroughly studying my face to determine what my skin was doing, she was able to give my mostly-dehydrated-but-in-need-of-some-extractions skin exactly what it needed, including a collagen mask and numerous applications of anti-aging serums. Tatjana has actually a studied dermatology and medical aesthetics in her country of origin, Latvia, so she's able to really understand the skin, how it works, and what it needs. During my facial, she gave me a massage to help with lymphatic drainage, and while the mask was sitting, she gave me the most glorious hand massage, with a sugar scrub and John Masters moisturizer. Pure heaven for the woman who types all day. To top it off, because neither the mask nor the serums are washed off, the collagen and other moisturizing ingredients continue to work on plumping the skin for days afterward. My skin has been glowing ever since.
Next up was the first pedicure in a long time where I haven't been worried about contracting some kind of scary infection. No, really. A lot of women love pedicures, but I am not one of them. I am a ball of anxiety and tension, because we all know what happened to Paula Abdul, after a bad pedicure, right?
Tatjana brought over a giant bowl that was lined with clear plastic that could later be thrown away, making it very hygienic. In fact, all of their nail tools are either disposable or double sanitized. Before nail polish was applied, she covered my feet in a detoxifying mask which helps cool and bring down swelling in the feet and legs. Then a moisturizing sugar scrub to remove dead skin and tickle your feet (okay, maybe not your feet, but mine are extremely ticklish).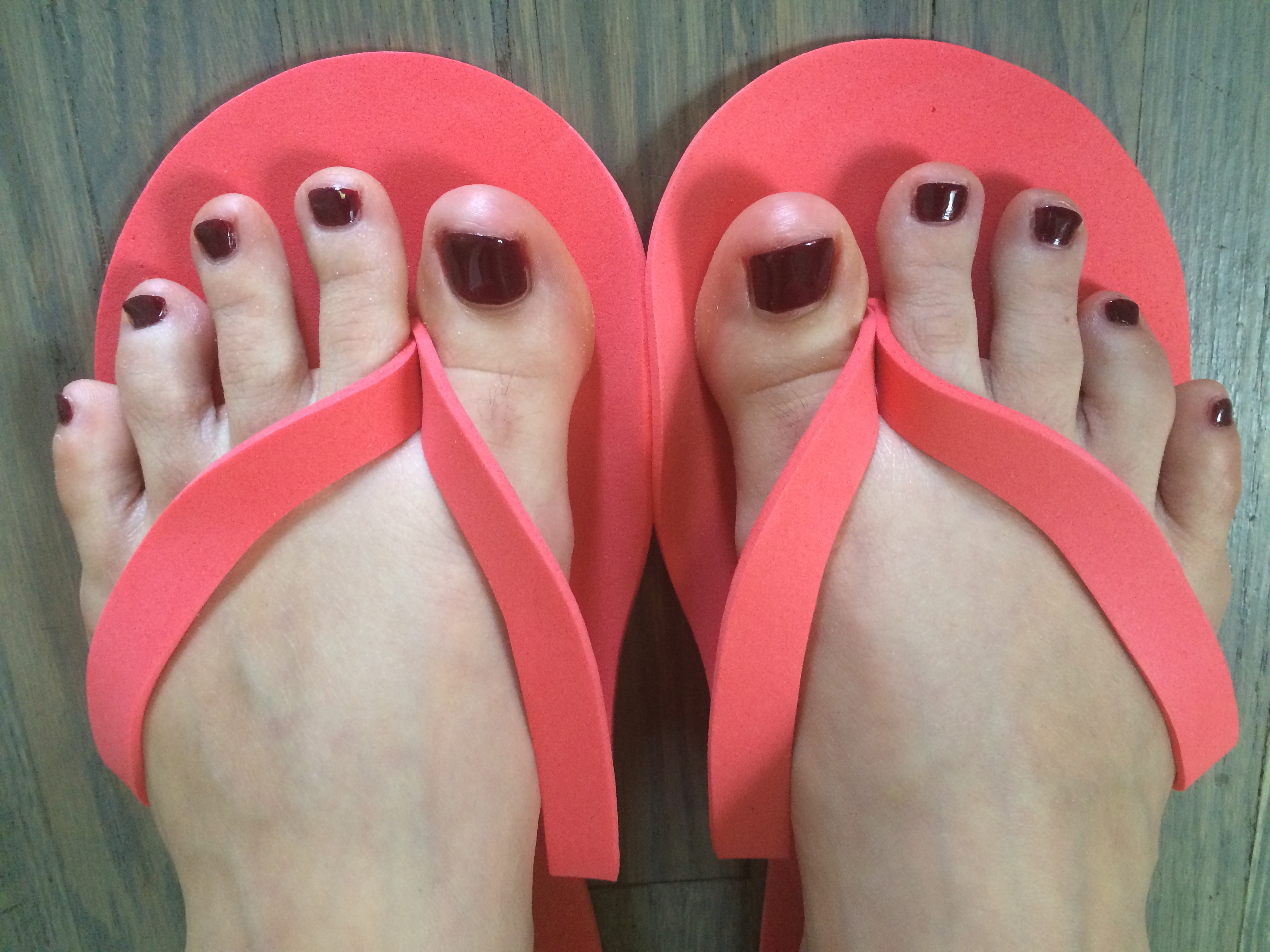 Finally, the nail polish line Thair uses is Butter London, a very high quality "8 Free" polish that has fantastic colours and the option to do a gel top coat, which is similar to shellac, only more natural. And if you're wondering what "8 Free" is, it means none of the following toxic ingredients are added: Formaldehyde, Formaldehyde Resin, DBP, Toluene, Camphor, Ethyl Tosylamide, Xylene, and TPHP. The result, speaking as someone who has always caved and gotten traditional pedicures with the toxic stuff once a year, is just as perfect as normal nail polish.
Finally, the most incredible part of my spa experience: the Indian head massage.
I have a lot of feelings about this.
I spend a lot of time in front of my computer. A lot. And I find myself squinting a fair amount. I don't think I'm alone in this. Many of us sit in front of our computers all day, and the eye strain and cranial tension that can develop over time is insidious. If you suffer from tension headaches, this Ayurvedic healing practice is for you.
There is, of course, so much more that Indian Head Massage is good for. The 30 minute treatment offered at Thair can help relieve migraines (something I suffer from), sinusitis, eye strain, muscle tension, and anxiety. It also helps with lymphatic drainage, circulation, hair growth, and early greying, among other things.
While I can't vouch for my hair growing faster yet, what I can say is that I had no idea just how much tension I was carrying in my scalp until Tatjana helped remove it with the Indian head massage she gave me. I felt 30 pounds lighter when she was finished, and utterly astonished at the difference I noticed. It was magical.
Because the process of IHM involves copious amounts of oil being massaged into your scalp and through your hair, you may want to stick around for a quick wash and blowout like I did. Some people prefer to keep the oil in their hair overnight, in order to derive as much benefit as possible from the moisturizing effects. I, however, had no such desire. My hair looks like a greasepot on day 2 without washing my hair, so I indulged in a blowout that required several rounds of clarifying shampoo to get the oils out.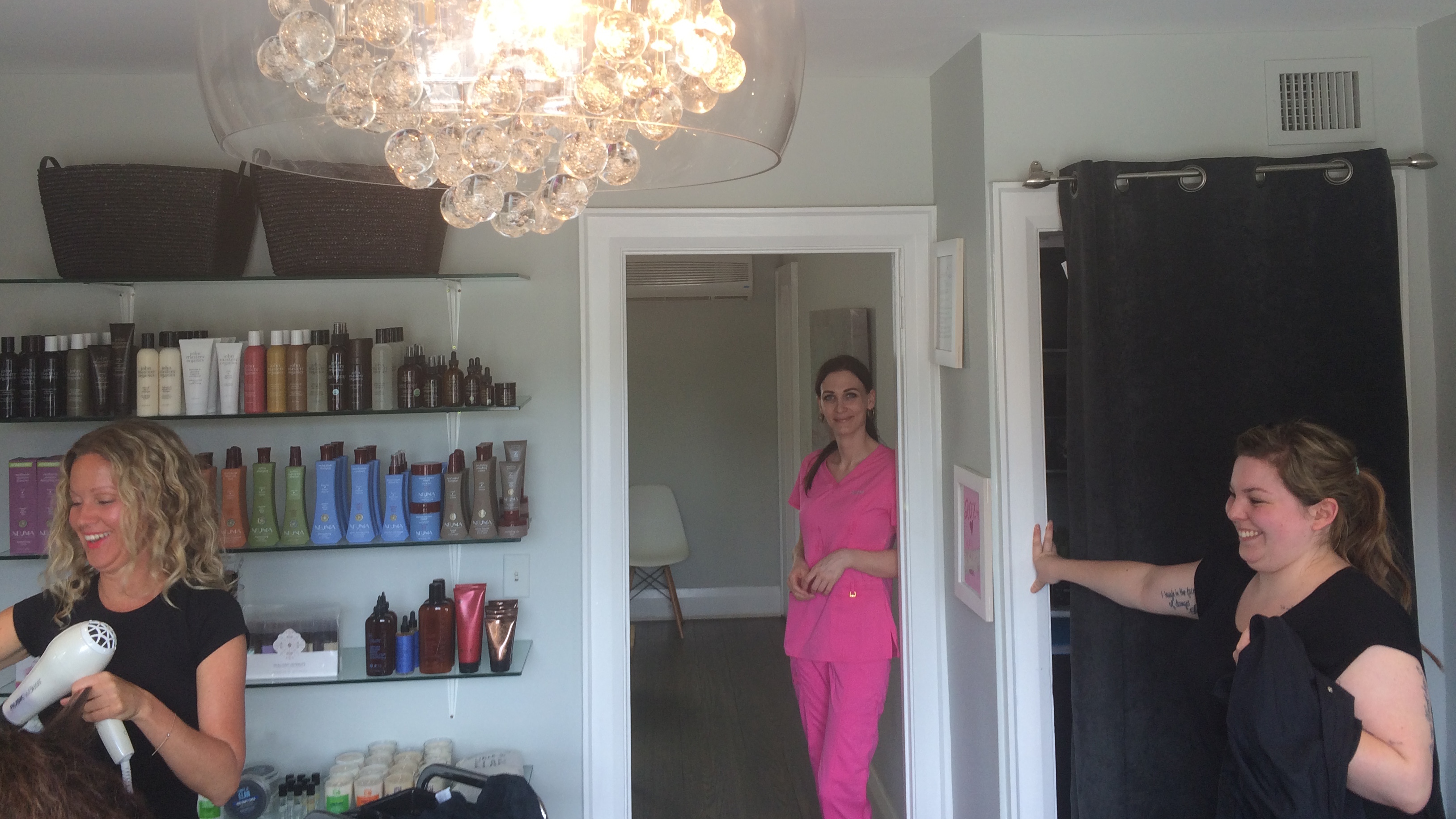 I had such an incredible day at Thair, and couldn't get over the irony of its location: a block from the home I moved out of, a year ago, and across the street from my favourite patisserie in the city, Patisserie Sébastien. I'm sad it's not quite as convenient to go back, now that I live east of the city, but at least I know where to grab a tasty snack, when I return for another Indian Head Massage. Or pedicure. Or facial.
Because I will definitely be back.
---
The author of this post was provided spa services in exchange for an honest review of the business. All opinions are her own!