The Best Gluten & Dairy Free Pumpkin Pie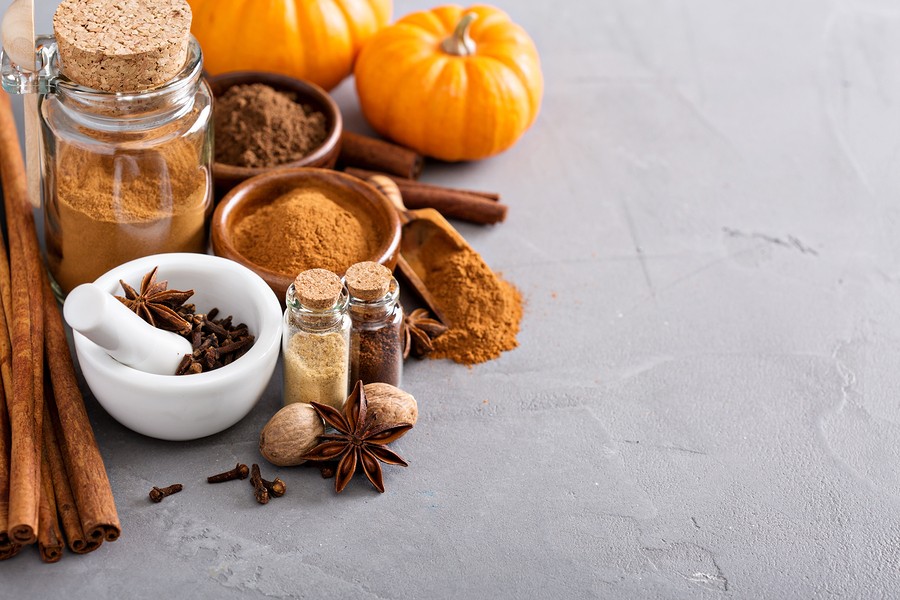 When you have food sensitivities or allergies, being able to enjoy a holiday favourite like pumpkin pie with your friends and family is something to really be thankful for. At my family's table, we avoid gluten and dairy, which is why I created this delicious pumpkin pie recipe that is free of both. With coconut milk in the pie and a tasty maple-nut crust, you won't feel like you are missing out on anything at all!
The pie is sweetened only with pure maple syrup. If you prefer a light/flakey crust, you can use the filling of this recipe with a pre-made gluten and dairy-free pie crust, however, I like the flavour and texture that the nut crust offers. You also get the added bonus of extra protein and omega 3 fats from the almonds and pecans.
Dairy & Gluten Free Pumpkin Pie Recipe

(Copyright © 2016 AvivaAllen.com. All Rights Reserved)

Ingredients:
Crust
1 cup raw almonds
3/4 cup raw pecans
1/4 cup water
2 Tbsp. extra virgin olive oil
2 Tbsp. pure maple syrup
1/4 tsp. ground cinnamon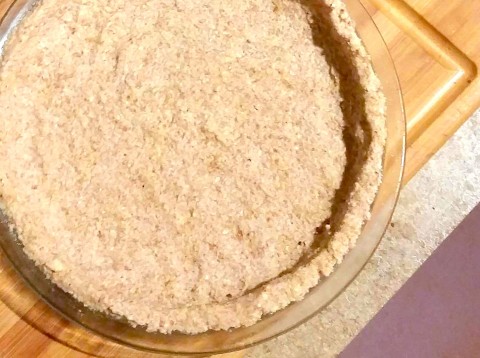 Filling
1 + 3/4 cup pumpkin puree*
3 large eggs
1/4 cup unsweetened coconut milk
1/2 cup pure maple syrup
1 tsp. pure vanilla extract
1/2 cup almond flour
1/2 tsp. sea salt
1/4 tsp. ground nutmeg
1/4 tsp. ground ginger
1/4 tsp. ground cloves
1/2 tsp. ground cinnamon


Directions:
Preheat oven to 350°F.
Combine all crust ingredients into a food processor and process until a thick mixture is formed. Press mixture into a glass pie dish, greased well with olive oil.
Pre-bake crust for 15 minutes. Remove from oven and let cool for 10 minutes.
In a large bowl, whisk together all filling ingredients. Pour filling evenly into pie crust. Bake for approximately 55 minutes or until filling is firm.
Let pie cool completely and serve.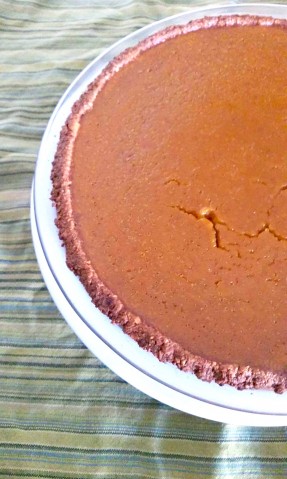 Notes: If using canned pumpkin, use one 14 oz. can of unsweetened pumpkin purée. If using fresh pumpkin, use a 3 - 3 1/2 lb. pumpkin. To prepare purée, preheat oven to 375°F. Cut pumpkin in half and scoop out seeds and stringy flesh. Place pumpkin halves, insides facing down, onto a baking sheet and bake for approximately 1 hour, or until flesh is soft. Remove from oven and let cool completely. Scoop out flesh and purée until smooth in a food processor.


Do you have a favourite non-dairy whipped "cream" topping? Please share your recipes or best store-bought alternatives in the comment section below.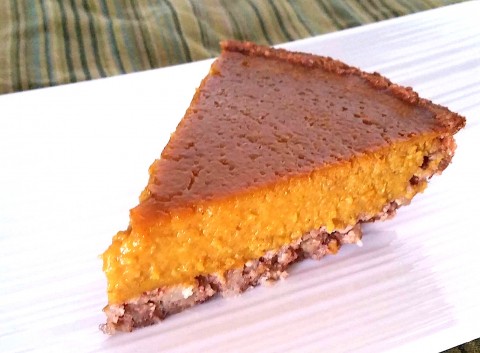 Happy Thanksgiving!