The Exciting New Adventure: Food For Baby!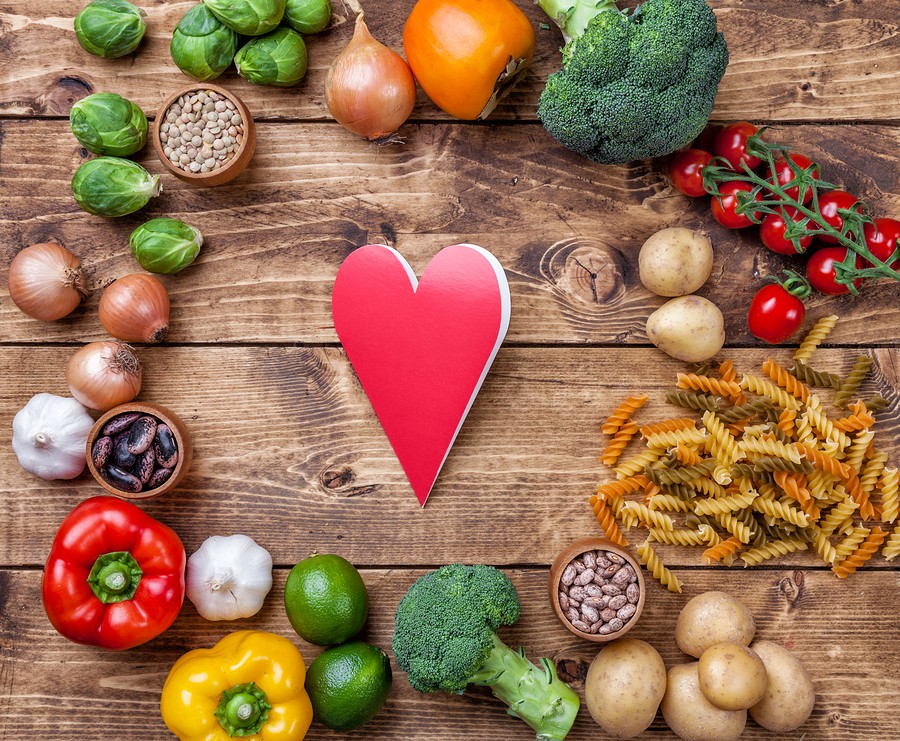 Four years ago, when I still felt undecided about whether or not I'd have a child of my own, I couldn't resist purchasing a cookbook by Tyler Florence called "Start Fresh", full of recipes for infants through to toddlers. I figured it was better to be prepared and why shouldn't baby food be tasty?
Now as my daughter approaches 6 months of age, and I face the prospect of introducing her to solids over the coming months, I realized that I needed more guidance than a collection of purée recipes from a cookbook.
Introducing Solids - Where to Begin?

Having joined the Healthy Moms Toronto Facebook group a few months ago, I was delighted to see that founder Aviva Allen, a kids' nutritionist, offered a workshop called Introducing Solids on a fairly regular basis. This month, my daughter and I turned up at Jill and the Beanstalk ready to learn.
I've noticed that in the last week or two my daughter has begun reaching for my plate and enjoys putting a spoon in her mouth, so it resonated with me as Aviva began identifying the signs of baby readiness to begin introducing solids. These signs include looking and expressing interest in parent's food, losing the tongue thrust reflex, ability to control head and supporting themselves in an upright seating position.
The first question to consider is: when do I want to begin introducing solids and is my baby ready? The next question is - what approach will I take; purees or Baby-Led Weaning? Baby-Led Weaning (or BLW) is an approach that began in the UK and in this instance, the act of "weaning" is actually the weaning onto solids, not weaning off of milk. In either instance, your baby's main source of nutrients will be coming from breast milk or formula. Starting from around 6 months, they are able to explore food through self-feeding. Eating is a sensory experience for them as they learn about how food feels in their hands and eventually learn about its taste and texture as they mimic the learned behaviour of eating.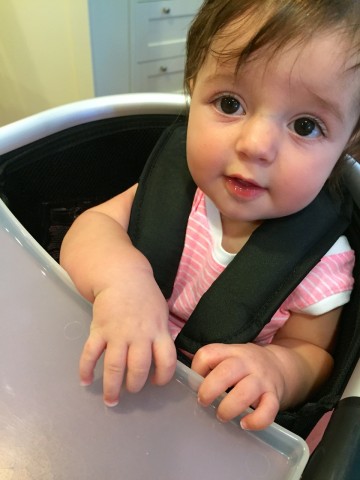 Payton getting used to her new chair before she starts learning to eat

Another mom in the workshop asked about what is best to introduce first, since many parents have heard that introducing fruit first will cause the baby to reject vegetables. Aviva clarified that this is a myth since formula and breast milk is actually sweeter than fruit and it's a fun exploration for baby to rotate between introducing fruit and vegetables to provide variety in taste and texture.
One of the main take-aways from the session was that the goal of introducing food to baby is to create a love of food, to allow your baby to develop a taste for different foods/flavours and to help your child develop healthy eating habits from an early age. Even if a parent begins with purées, and spoon feeds baby in the early months, the goal by one year of age is that baby is feeding themselves and enjoying the experience.
"The goal of introducing food to baby is to create a love of food, to allow your baby to develop a taste for different foods/flavours and to help your child develop healthy eating habits from an early age"
I started the workshop with the expectation that I would be cooking and blending purées for my daughter for months to come. I left feeling informed enough and keen to foster a love of food and flavour in my daughter that I'm going to embark on Baby-Led Weaning and let her explore food at her own pace.
If you're a new mom like me, this workshop is a great way to distill the facts from the old wives tales, hear the latest research, and become armed with the information you need to help raise a healthy eater. The handouts are tacked to my cork board for easy reference.
Happy eating!
---
To find out more about Aviva Allen, Kids' Nutritionist, visit: http://healthymomstoronto.com/aviva-allen-kids-nutritionist. Healthy Moms Toronto Cardholders receive a FREE 30 minute follow up session when you book an initial consultation with Aviva Allen ($55 value) or save $5 off one of her workshops.
Related Posts