Transitioning Your Baby's Sleep Habits When You Return to Work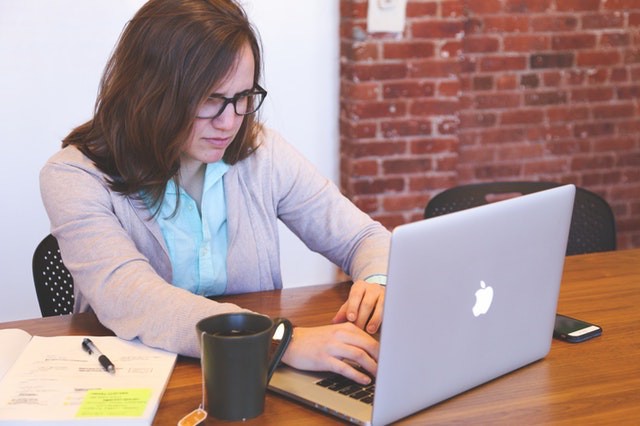 For parents and children alike, the return to work at the end of a parental leave can be a difficult adjustment (read: hourly trips to the bathroom to cry). You may have spent the past year dreading the end of your leave. Or, you may be desperate for some time alone at the office with a hot coffee and tasks that do not involve wiping faces or bums. Both instincts are natural! Either way, if you're getting ready to go back to work, you've got some planning to do.
Whether your baby will be entering a traditional daycare environment, or will be cared for in the home by a nanny or a family member, it is possible to maintain healthy sleep habits throughout this transition. These tips will ensure that your little one stays on routine, and doesn't miss a minute of precious sleep.
Ensure Your Childcare Provider is On Board with Naps
Most daycares place children of a similar age in the same room so that their daily routines and activities reflect the needs of children at that age. This includes naps, as it is best for all involved to have all children napping at the same, age-appropriate time. When choosing your daycare, find out ahead of time as much as you can about the nap policy. If your child still needs two naps per day, but the daycare is only offering one, speak to the Director about making a special accommodation.
If your child is being cared for in the home, the caregiver likely has more flexibility with these details, and should be able to keep to the nap schedule that your child is accustomed to. Provide clear instructions for when and how you'd like your child to be given a nap. It is best for your child that the caregiver be as consistent as possible with your approach. For example, if your little one goes happily into their crib following a story and a song, ask your caregiver to do the same.
Try to Stick to an Early Bedtime
Long hours at work, and the daily grind of commuting can make it extremely tough for parents to get home at a decent hour, let alone put their children to bed on time. Add to this the need to cook dinner, and bedtimes can creep later and later.
The thing is, maintaining a consistent and early bedtime is an important factor in helping babies and toddlers to have long, uninterrupted sleeps at night, and can also prevent early wake ups. So, do your best to allow your child to keep to their regular bedtime. Make a plan with your partner, and your work, for one of you to take the early "shift" while the other works later. Take advantage of any opportunities that may exist to work from home so that you can avoid the commute once or twice per week. If time allows, make the most of your mornings together with the baby before you leave for work. This may offer a small consolation for the limited time you have together at night.
Use the Weekend to Reset
It is sometimes impossible for the work schedule to accommodate the needs of the family. When insufficient naps or late bedtimes are unavoidable, do your best to make it through the work week, knowing that the weekends are a great time to catch up. Try to avoid too many social engagements or activities on the weekends in order to allow your little one to nap in their own crib or bed, and to go to bed on time. Of course we want to get out and enjoy the weekend, but especially when a family has been running ragged all week long, it is good for everyone to spend some time together at home, resting, and reconnecting.
When working full time and managing family life at home, it becomes even more important for structures to be in place, and schedules to be kept. We do our best, but it is definitely not easy. A well-rested baby or toddler can be a tremendous help in getting out the door on time, and may also allow us to enjoy a bedtime without a struggle. I wish all the best to parents returning to work this month, and to their children as well!
---
Heather Lielmanis and Lisa Kvapil are certified Infant and Toddler Sleep Consultants with WeeSleep, where Healthy Moms get 15% off select sleep packages. They create customized sleep plans for families who are struggling with sleep, and helps them to live rested. Reach out via email at This email address is being protected from spambots. You need JavaScript enabled to view it. or This email address is being protected from spambots. You need JavaScript enabled to view it. for a FREE 15-MINUTE CONSULTATION on how to achieve better sleep for your family!
Related Posts