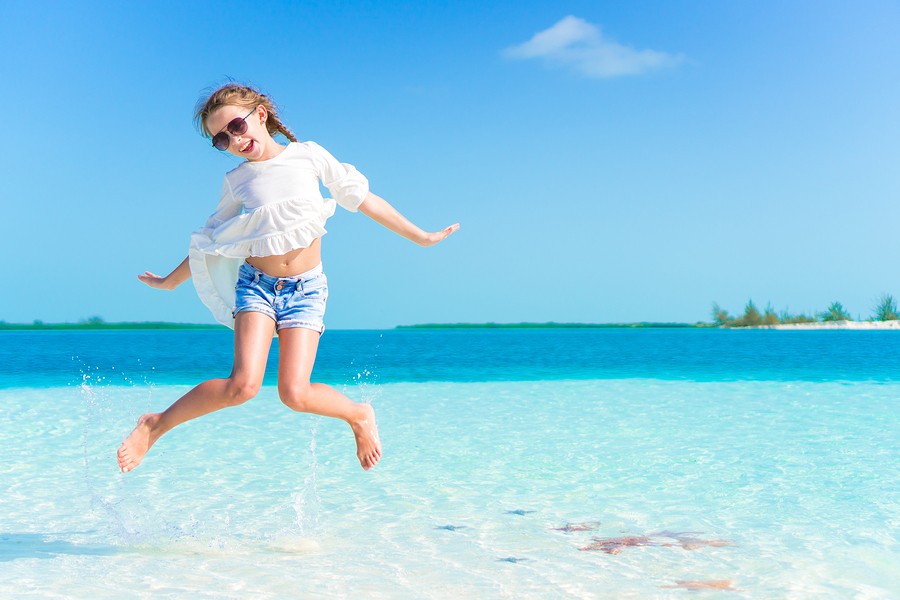 If you're old enough to sing the rest of that ad jingle for hair remover, then you're also old enough to remember Daisy Duke -- the TV bombshell who will forever be associated with her, ahem, "cheeky" cut-off jean shorts. Even if you're too young to have watched the Dukes of Hazard in reruns, you likely know who I mean. Short-shorts are back.


As the parent of three kids, a secondhand clothing store owner, and a micro-fashion enthusiast, I pay a lot of attention to kids' fashion trends. Often, they are taken directly from adult trends, simply made smaller for tiny humans. Sometimes this is adorable! Parents of girls have some legitimate concerns, though, when sexier trends are made tiny.


The clothing made for boys is not only longer than the same size clothing for girls, but wider too. T-shirts from the boys' side of conventional stores have that classic square "T" shape. Girls Ts are nipped in at the waist, fitting much narrower to mimic a long, lean feminine body that is not only beyond their years, but reflective of only one type of mature, feminine figure. Add in this season's one-shoulder and "cold shoulder" cutout trends and this starts to create a hyper-sexualized look that is concerning to many parents of young kids and tweens. And that's just the tops.


On the bum of a diapered baby, a bubble short or under-dress bloomer is about the cutest thing there is. After that, it seems like keeping your daughter's whole bum inside the shorts becomes harder and harder. The abrupt transition to Daisy Duke short-shorts when you hit Size 2 is hard to believe, for moms of girls. In fact, the same 1" and 2" inseam (the length from crotch seam to hem, on the inside of the leg) found on toddler shorts is almost the same all the way through size 12, on some shorts for girls! The long board shorts trend has real lasting power in the boys' department, making the short-shorts trend for girls even more notable.


My older daughter, now in middle school, wrote an impassioned speech for debate club this year against school dress codes. She argued that they unfairly target girls, and rather than saving girls from being objectified, dress-code enforcement actually contributes to the sexualization of underage girls. Bravo, kiddo! I agree. Having said that, though, I think we can do better by our girls in encouraging manufacturers to keep kids' clothing juvenile. We can celebrate outliers and changemakers in the industry, like entrepreneur Sharon Choski, who recently launched a line of mid-length options for girls, through her brand Girls Will Be, that cuts the difference between girls' short-shorts and boys' board shorts. At iSpy Clothing, my own secondhand kids' shop online, we have started to list the inseam length of shorts, providing parents with the information they need to make choices they feel great about. Most importantly, we can vote with our dollars, choosing clothes that give girls the comfort and freedom of movement to really play (and yes, leggings are pants, by this measure) and sending manufacturers a message that will make a difference to their bottom line (see what I did there?)


Healthy kids need to move, play and grow without constriction by their clothing, and without being rushed towards adulthood. Wouldn't we all spend a few more summers in roller skates and pigtails, given the choice?
---
Rebecca Saha is our Healthy Moms kids' fashion expert and co-owner/curator of iSpy Clothing children's online resale shop (www.iSpyClothing.com), where Healthy Moms cardholders receive 15% off children's clothing, shoes, and accessories. Find out more here: https://gohealthymoms.com/ispy-clothing
Related Posts