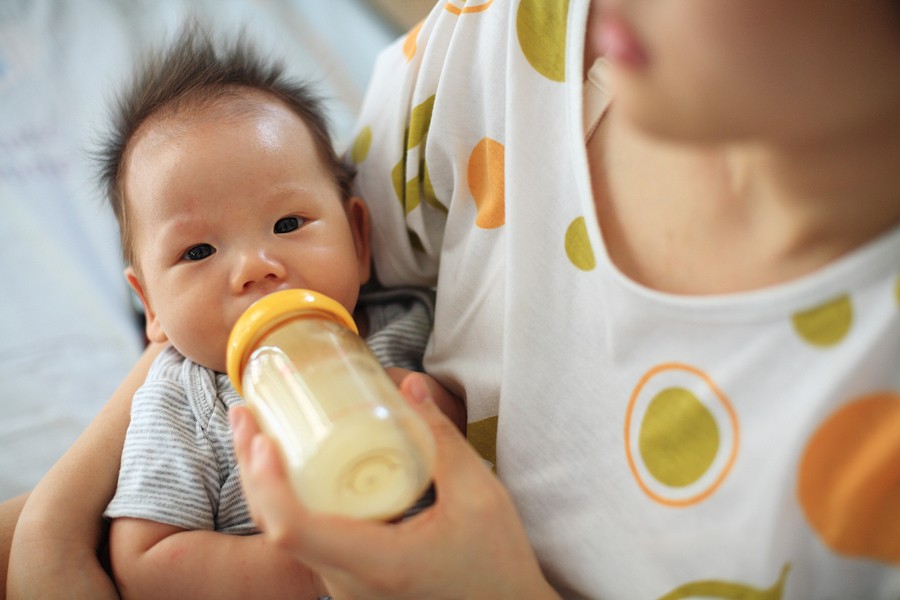 "Formula isn't poison." That's what an occupational therapist told me as we watched my preemie baby finally finish a bottle without choking. It was the first time in his whole life that he was able to complete a feed on his own without struggling or gasping for air.
Yet, instead of being thankful he was finally able to eat safely, I was devastated. With his early delivery, the doctors, nurses and consultants were all adamant about one thing – if I wanted my premature baby to survive, he needed my breast milk. I aligned myself to "Breast is Best" regime and followed a strict pumping schedule. I built up a strong milk supply and my freezer was jam-packed with frozen bottles of expressed breast milk. My son received breast milk through a feeding tube his first few weeks, but when he was older, all attempts to breastfeed and bottle-feed breast milk were painfully unsuccessful.
We'd later discovered he had a medical condition where he required thickened formula. I was deeply saddened because his only form of nutrition felt inadequate and almost toxic.