You are here:
Dr. Aida Martinez, Naturopathic Doctor
Dr. Aida Martinez, Naturopathic Doctor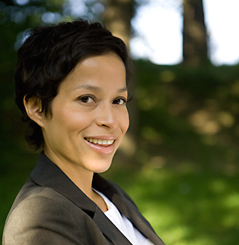 Contact
90 min. initial ND visit for the cost of 60 min.
Business Details

Map

Gallery

Business Locations
---
>Receive a 90 minute initial naturopathic visit with Dr Aida Martinez, ND, for the cost of 60 minutes (up to $60 savings).
Dr. Aida is a Naturopathic Doctor with a special focus on eczema, allergies and asthma, commonly known as the "allergic triad". She prides herself in her ability to provide her patients with effective, simple and sustainable answers to their health concerns. Her primary goals are to give you the results you want and to create a movement of wellness in our society. She is passionate about working with children from the time they are newborns so that our new generation is capable of self-expression and thus, grow up in a culture of wellness, not disease as we are currently living in our society. She trained in homeopathic medicine before becoming an ND and is certified in CEASE therapy, a method used for the management of Autism and ADHD. She has met the additional requirements for prescribing certain substances and also perform vitamin B12 injections.
She is currently serving families in North York and in the Roncesvalles neighbourhood.
Visit www.draida.ca for more information and show your card at your initial visit to redeem this offer.
90 min. initial ND visit for the cost of 60 min.
North York Location: - 27 Rean Drive, Unit 6, Toronto
Roncesvalles Location: - 409 Roncesvalles Avenue, Toronto