You are here:
Schecter Dental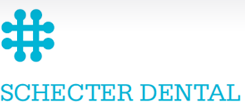 10% off remineralization treatments*
Business Details

Map

Gallery

Business Locations
---
> Receive 10% off your initial year of remineralization treatments/canary program at Schecter Dental.
---
A holistic, preventative, and comprehensive approach to complete dentistry.

Schecter Dental offers wellness-based dentistry for the whole family including full implant solutions, digital x-rays, mercury solutions, on-site dental laboratory and more.
Canary Scan and Remineralization Protocol
The Canary scan is incredible new technology used to evaluate the extent of decay in individual teeth. There is no radiation involved. Rather, they use thermography and light refraction to provide you with a detailed report regarding the location and extent of decay. They can use this as a baseline to institute preventive measures as well as monitor success. This will give them an excellent indication as to the health of your restorations as well as minimize radiation long term.

Various preventive measures are taken and progress/success is evaluated with the canary scan. This is an important tool to ascertain if your teeth are deteriorating, maintaining, or remineralizing. Once the scan is completed, the doctors will review a long term preventive approach.
It is time for a paradigm shift in dentistry. It is time to stop reacting to disease and start preventing. As doctors, they want to be healers rather than tooth mechanics.

Visit www.schecterdental.com for more information and show your card in-office to receive your discount.