You are here:
Secret Lands Farm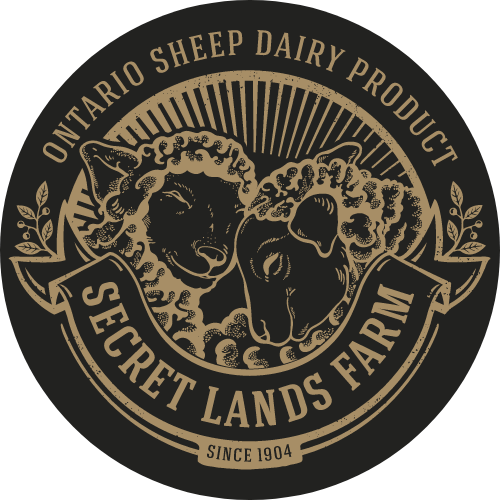 10% off online orders
Business Details

Map

Gallery

Business Locations

Farm Tours
---
>Receive 10% off Online Purchases from Secret Lands Farm.
*Registration is required.
---
Secret Lands Farm produces sheep dairy products in small batches, using the freshest sheep's milk, fresh well water, and fresh air, with complete control over its superb taste and nutritional benefits.
Sheep's Milk Dairy is an excellent choice for moms and kids! Here are just some of the benefits:
Digestion
Sheep Milk, Yogurt, and Kefir is more easily digested compared to cow's milk. Lactose Intolerant people who develop intolerance to cow or goat milk may find that they can tolerate sheep milk products.
Nutrition
Sheep milk contains one-third more energy than cow or goat milk. It has double the protein and much more of the "right kinds" of fats (Omega 3 & 6 fatty acids). Sheep's milk is exceptionally high in nutrients. The superiority lies in comparison with cow and goat milk, especially between levels of critical nutrients like: protein, calcium, iron, magnesium, zinc, thiamine, riboflavin, phosphorus, Vitamins B6, B12, D, Vitamin C, Folic Acid (folate), Medium-Chain Amino Acids, Linoleic Acids, and all of the ten essential Amino Acids.
Kefir - A Functional Food

A functional food promotes health and healing beyond the essential nutrition of that food. These foods are called functional foods, superfoods, nutraceuticals, etc. Kefir is nutritious because it is made with milk and a powerful, functional, probiotic punch with billions of little-friendly microbes. Of course, when you drink Kefir, you will be getting all the nutrients from the milk, but it is made better because it has all of those newly grown good bacteria as a result of the fermentation process. Speaking of nutrients, Kefir contains Potassium, Calcium, Vitamin D, Magnesium, Phosphorus, Riboflavin, B12.
Secret Lands family farm has taken great pride in owning and running a sheep dairy farm south of Owen Sound in Ontario since 2013. Now, the pesticide-free pastures provide grazing for over 400 sheep. Combining modern technology with old-world European family traditions, the farm produces a hormone-free range of delicious sheep dairy products, artisanal sheep cheeses, and lamb meat.
Visit https://www.secretlands.ca for more information and order online using your promo code to receive your discount.
Farm Tours and Events Season from May to October
Meet and greet some of the over 400 happy sheep on the pasture fields. They have 100 hens, a few guinea hens, and a Llama named Lawrence!! Visit the barn and the milking house as well as the Cheese Production (Creamery) and Cheese Aging Room.
The lush pastures are for haylage in the summer and grazing habitats for the sheep and lambs. The smell of freshly mowed hay fills the midsummer nights. The first cut comes in early summer and is always the best. The sweet smell of hay stirs good memories of lovely, pungent, warm, inviting, relaxing summer.
It's all of this and so much more. Farming happens rain or shine, so Farm Tours do too! Please dress accordingly.
For more details or to register for a farm tour, visit https://www.secretlands.ca/farm-tours.