You are here:
Green Cricket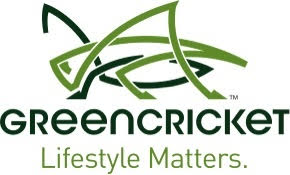 15% online orders
---
>Receive 15% off online orders from The Green Cricket.
*Does not apply to bulk sizes (4L) or to wall dispensing units.
---
Green Cricket is a Canadian producer of natural personal care and home care products that are free of all harmful chemicals that are known allergens, carcinogens and toxins.
They have a wide range of natural fragrance free products including natural body care, hair care, foaming hand soap, household cleaning products and mineral sunscreen. They also offer bulk sizes to help moms and families make more environmentally friendly and economical choices.
Visit www.greencricket.ca for more information and enter your promo code to receive your discount.
Business location has not been defined