You are here:
The Healthy Crunch Company
The Healthy Crunch Company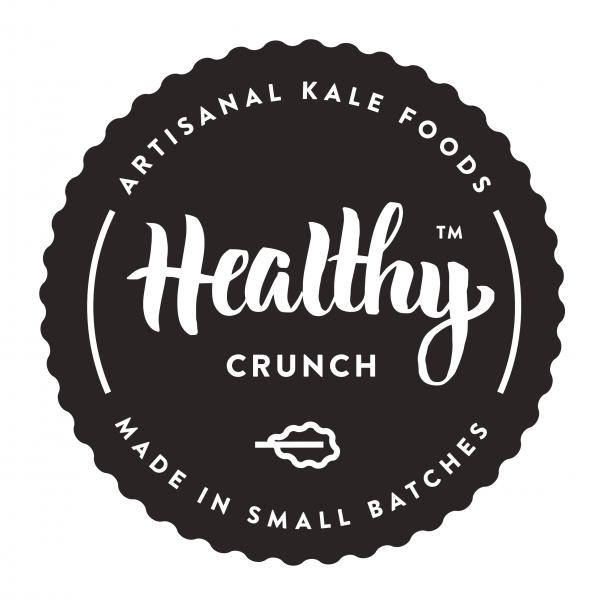 ---
>Receive 15% off online purchases from The Healthy Crunch Company.
---
The Healthy Crunch Company is an artisanal, snack food company newly sprouted in 2014 – based in the GTA. In their humble opinion, The Healthy Crunch Company makes the best tasting kale chips on the planet. Their big kale chips are big in flavour, big on crunch and big on love but the way we make them is small. Small batches of organic kale are washed and gently massaged by hand in the finest of ingredients so they are bursting with tastiness. Raw chips then go into the dehydrator to slowly dry so no nutrients are lost. No frying, oven baking or cooking here, just super crunchy deliciousness.
Founder Julie Bednarski, Registered Dietitian and a Professionally Trained Chef, saw a need in the market for healthy snacks that taste amazing. Julie's passion is in the kitchen. Her recipes pack a lot of nutrition into a delicious crunchy indulgence. Julie believes "Eating whole, real food makes you feel good inside and out", which is why her kale chips are made with everything you want to put into your body and nothing you don't. They are non-GMO, organic, gluten-free, paleo-friendly, vegan, raw, nut-free and certified kosher!
Their Kale Chips and Kale KrumbsTM are available in 5 stand out flavours; Say Cheeze!, The Big Chipotle, Bollywood Blast, Nearly Naked, and Monkey Business.
Visit www.healthycrunch.com for more information and place your online order using your promo code to receive your discount.
Business location has not been defined