You are here:
The Herbal Clinic and Dispensary
The Herbal Clinic and Dispensary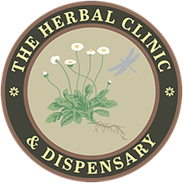 Business Details

Map

Gallery

Business Locations
---
>Receive 10% off + no tax on custom herb blends for moms/moms-to-be* when you spend over $40 at The Herbal Clinic and Dispensary.

*Eligible products include the popular Mother's Helper Nursing Tea, Perineal Wash and Pregnancy Tea.
---
The Herbal Clinic & Dispensary is a fully stocked herb store open to the public and staffed by trained herbalists. Their Herbalists and Dispensary Assistants have in-depth knowledge of herbal medicine, including the optimal therapeutic uses of medicinal plants. They stock a very wide selection of the highest quality medicinal herbs. They source cultivated organic or wildcrafted herbs whenever possible and they try to support local farmers. Their dispensary provides high-quality, affordable dry herbs, tinctures, essential oil, homeopathics, soaps, creams, salves and natural cosmetics.

Visit www.theherbalclinicanddispensary.com for more information and show your card in-store to receive your discount.