Back-to-Basics for Back to School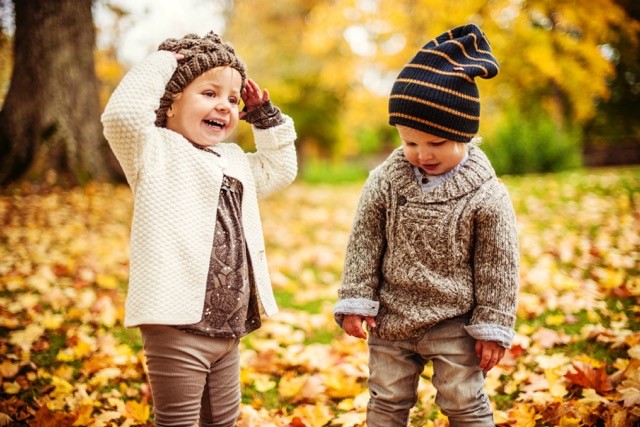 The Back To School marketing season is in full swing. For families with school-aged kids, the last few days of summer vacation are fraught with checklists, errands, snack food shopping, and pencil crayon sharpening anxiety to "be ready." Shopping for the kids' fall and winter clothing is a big part of what we try to get done before that first school bell. I'd like to suggest that we all hold onto our horses (or canoe paddles, or water bottles) just a bit, and remember to breathe. Here are some kids' clothing & style tips for Healthy Moms to keep in mind, when the cultural pull towards stress, excess, and impulsive overspending start to press on us:
1. Wait Out the Rush
The first day of school -- even the first few weeks of school -- are still sunny and warm. Fall doesn't officially begin until September 23rd this year. Sure, we might jam our kid into that sweater-vest and cords, or a co-ordinated cardigan & turtleneck for a great first day photo op. Chances are, though, that by first recess they'll have begged their teacher for permission to put on their gym shorts instead. Playing is hard work, and it's hot out there!
Pick up a few key pieces, by all means, but feel free to wait and see what's needed as September unfolds, and your child's needs become clearer. This season, buy less, and shop later. Note: this hang-back philosophy does not apply to either snow suits or boots, which disappear before you've sipped your last patio pint. Go. Go now.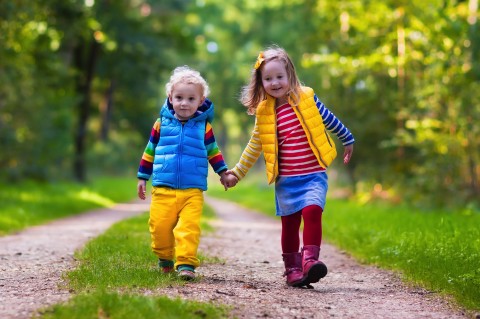 2. Carry Over & Layer
Not only do our kids not need all their cold weather clothing before Labour Day, lots of their Summer pieces can easily transition to create the base of a Fall wardrobe.
When building great Fall outfits for kids, think layers. Schools are well heated (often over-heated) so sending kids in a t-shirt and removable cardigan or hoodie makes sense. Leggings that worked well with a tank in summer, can now pair with denim skirts or knit tunics, to do double-duty. Flannel shirts worn half-buttoned over graphic T's isn't just a great style this season, it's a sensible one. No need to pack away things that still fit. Instead, add a great scarf and knit hat or jean jacket and cut your Fall shopping costs in half!
Conventional retailers would have us see Fall as requiring a whole new wardrobe, when in fact only the actual shorts and tank tops need to be packed away for handing down, donation or resale. This season, buy less, and shop slowly.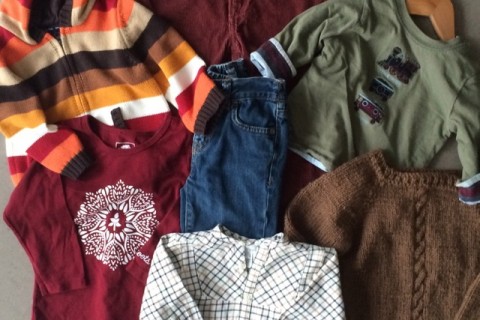 3. Buy Less & Make It Match
Minimalism is always healthy. Learning to live with just what we need, is a great life skill, and also happens to result in cleaner bedroom floors. So, that's a parenting win-win. A great way to buy less for kids -- our ourselves -- is to build a capsule wardrobe.
The trend towards gender-neutral kids' fashion has the great advantage of utilizing neutral colours. Building a wardrobe of white, cream, oatmeal, navy, grey and black is a stylish way to create a small but highly functional capsule wardrobe for kids. Want to learn more about the gender-neutral trend? Learn the basics here.
My other fool-proof trick to building a capsule wardrobe for kids, is to start with a patterned piece that you and your son or daughter love. A plaid, floral or graphic print work best. Then, identify the 4-5 colours in it and build outward. If every piece in the closet "goes" in some way, following an intentional colour scheme, getting dressed by yourself becomes a much more manageable expectation for kids. Mix-and-match outfits also mean that whatever state the laundry is in, there's something to wear. Learn more about building capsule wardrobe for kids here. This season, buy less and shop with a plan.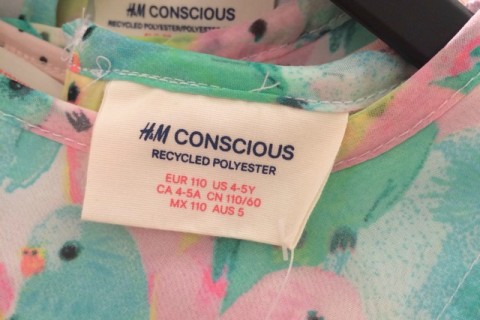 4. Read Labels & Make Conscious Choices
Healthy Moms who carefully read ingredients on sunscreens, buy organic when we can afford to, and love that we can send our kids wholesome, real food lunches are no stranger to making conscious choices. We all want to do what's best for our kids, and know that slowing down is part of that consciousness. Making "healthy" fashion choices isn't as easy or obvious as making good choices at the grocery store.
This fall, try applying your same Healthy Mom skills as a critical, conscious consumer to your kids' wardrobe. Toronto has a great selection of resale shops for kids, and thrift stores in most neighbourhoods. Online shopping makes shopping secondhand even more accessible! Comb your favourite retail stores for their organic cotton lines, and watch for great tech fibres like Tencel and recycled polyester, as these become more widely used.
My own kids frequently hear me say that "dollars are votes," and that our purchases can support movements, and businesses that match our values. See what local makers and small boutiques are showcasing this fall. This season, buy less and choose more.
- THIS YEAR -
Let's not just talk to our kids about what colours they'd love to wear this season. Let's also talk about where our clothes come from, who made them, how much they cost, and how to make them last. It couldn't hurt to remind them where the laundry hamper is, while we're at it. These are all great parts of being a Healthy Family.
---
Rebecca Saha is the Healthy Moms Toronto kids' clothing & style expert, and co-owner & curator of iSpy Clothing, a Canadian online children's resale shop. www.iSpyClothing.com.

Check out their listing at www.healthymomstoronto.com/ispy-clothing and find out how you can save 30% off your purchase of clothing and accessories with your Healthy Moms Toronto Discount Card.