Things to Eat and Buy at the Healthy Moms Marketplace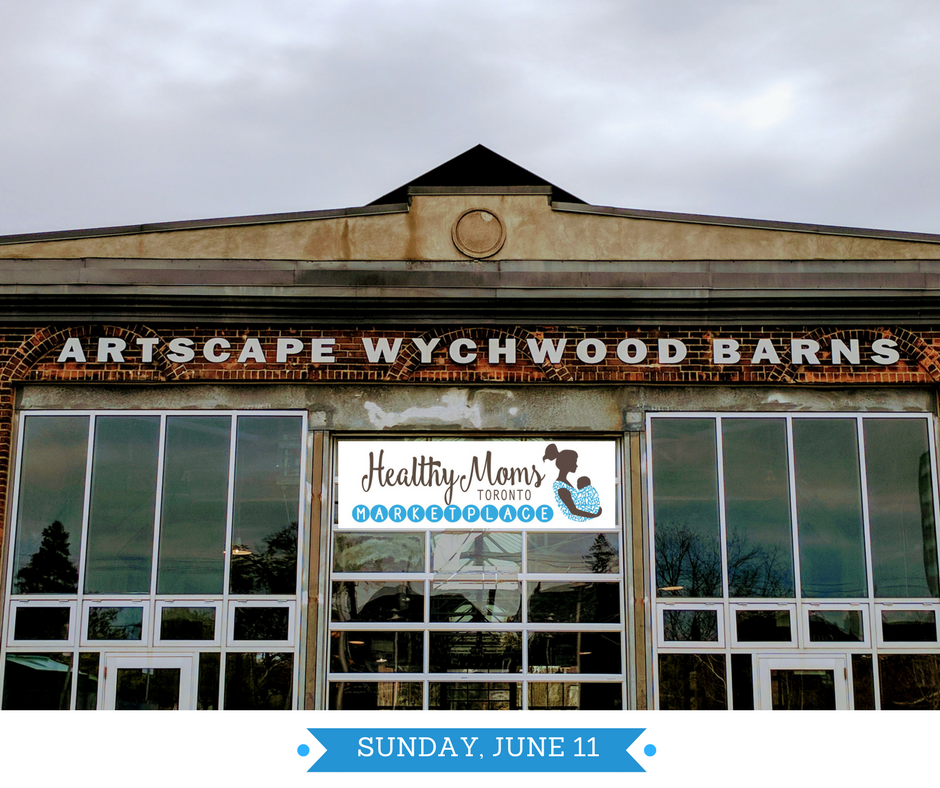 The Healthy Moms Toronto Marketplace is happening this weekend, and there are so many activities, vendors, special deals, and more, we thought it made the most sense to give you the lowdown on some of the highlights. Last month, we wrote about some of the great activities you and your kids can take part in on Sunday, but what about all the great things you can buy, try, and eat? Here is just a smattering of what will be available on Sunday.
FOOD
With the weather feeling like November lately, and not June, it's almost impossible to imagine that it's supposed to hit 28C this Sunday, but that is indeed the forecast. What better time to try out Hibiscus' coconut milk ice cream, or Fressie Bessie's all-fruit ice lollies? Great for little kids and big kids.

If you're looking to stock up at home, make sure to check out one of our sponsors, Fresh City Farms' mini organic farmers market. They'll have fresh produce you can purchase alongside their standard salad jars, smoothies, and more.
It's a great day to try out some unusual food items you might never have tried before. Nona is going to have a Mac & Cheesy station, offering 3 choices of dairy-free sauces to put on classic mac & cheese noodles. Chickapea Pasta will also be offering samples of their gluten-free, high protein pasta, made entirely of beans and lentils. You'll have the opportunity to sample foods that you might not have wanted to buy without trying! Like tigernut milk, from The Chufa Co. Fun fact: did you know that tigernuts aren't nuts at all, but tubers? That makes them a fantastic milk alternative for those with nut allergies.
STUFF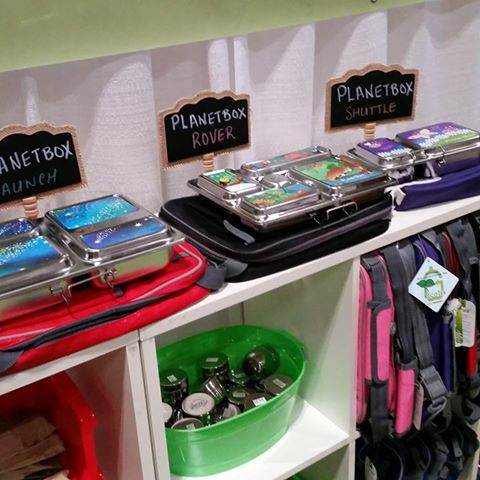 You might have heard that PlanetBox will be at our Marketplace on Sunday. Do you know what that means? If you order one of their products in advance of the show (by Saturday), you'll be able to pick it up that day and save shipping and tax. As well, Soma Organic Mattresses will have an actual mattress for people to try out, along with someone there to answer any questions you might have, and you'll get 15% off any linens or mattresses you purchase. Unfortunately you won't be able to order those in advance and pick them up at the Marketplace. As well, Made Good will have their delicious granola bars on special – 6 boxes for $20. If you have a baby or are expecting one, Angel Wings is offering 50% off online purchases of their gorgeous babywearing clothing, when you pick up at our Marketplace on Sunday. Use the code "AMUSTHAVE" to take advantage of this offer!
KIDS CLOTHING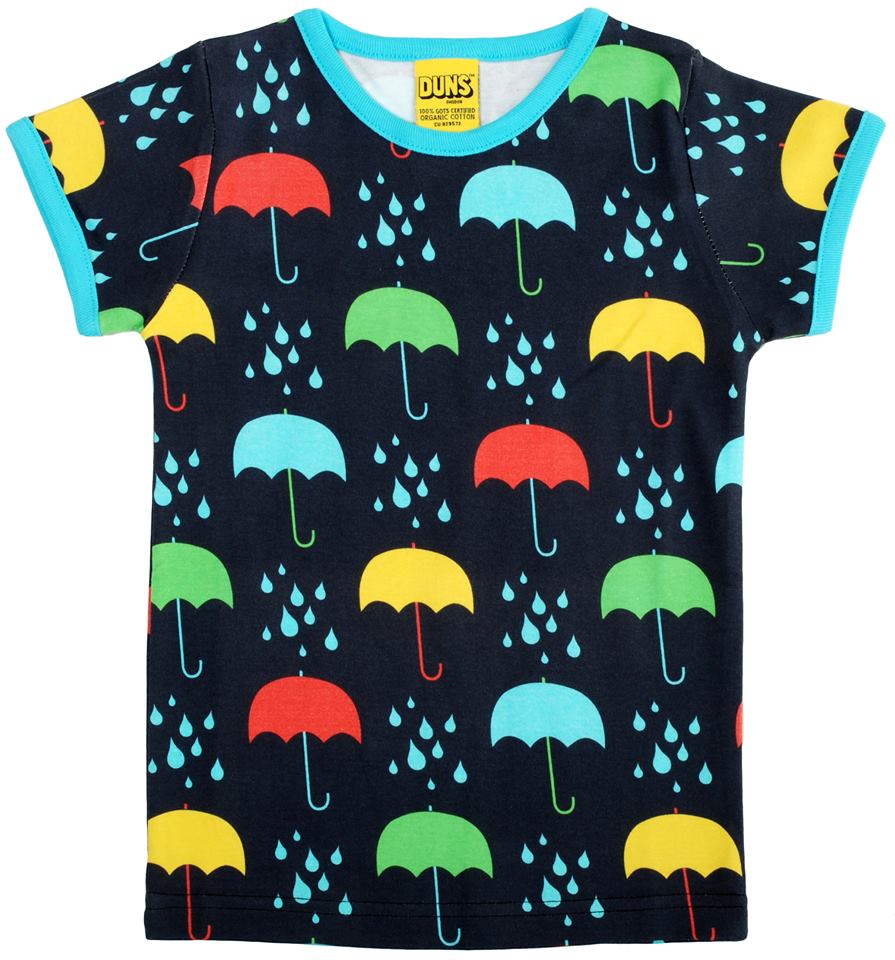 You'll be able to find ethically made, organic, or high quality re-sale children's clothing at the Modern Rascals, Poco Mono, and Little White Sneakers booths, and Tiny Feminist Clothing Co. will have their adorably fierce onesies, too.
SKIN CARE
Looking for natural skin care? You're definitely going to want to check out the Rinse Beauty Bar booth, where there will be Koya products available. Skin to Skin Goods will be bringing many of their favourite brands to check out, and Eco Chic will have their baby skin care as well. And don't forget Firoza will be there representing luxurious Ayurvedic skin care.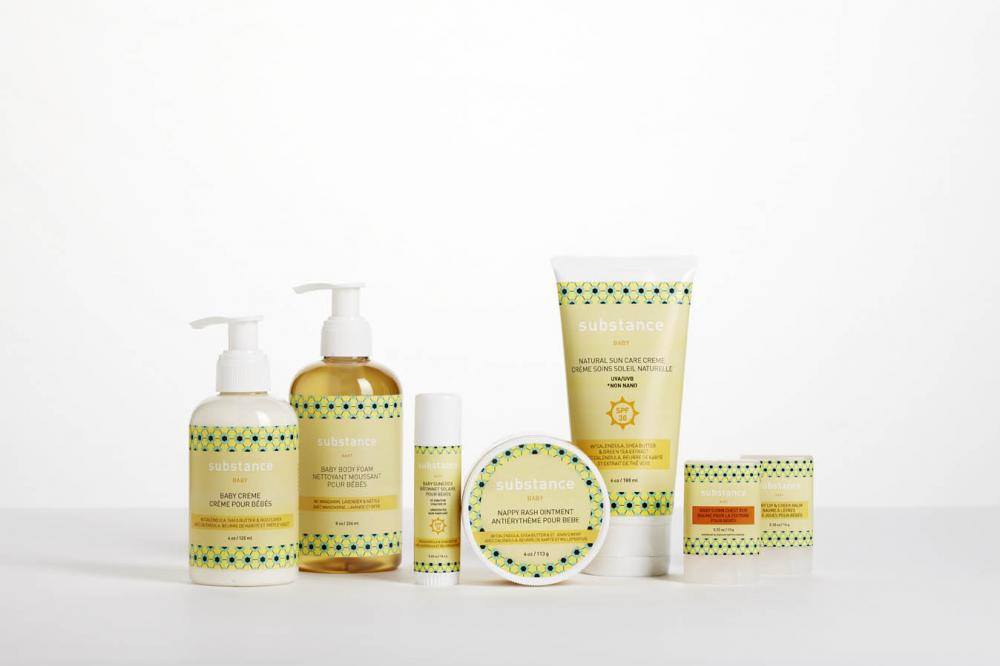 Honestly, this is just a small amount of what will be available at the Marketplace on Sunday. These aren't our favourites (they kind of all are), but we wanted to give you and idea of all of these amazing foods and products that will be there.
Make sure you order your tickets online beforehand, so that you can join the VIP line to get in the event, and also be entered to win one of the amazing door prizes being offered.
Related Posts